Stripes are everywhere this season. If you're late in this game, there's no need to worry! I have provided some tips and advice below to help you nail this look every time.
Whether you're afraid it's going to make you feel wider, make you look like a referee, or like you've just escaped Alcatraz prison- it's all about how you contour the stripes with your body!
With this purple/maroon and white striped dress, I've added a brown belt to it to make my waist look smaller; this can reduces the size of ones waist. Thus I don't have to worry about the whole memo that "stripes make you feel wider."
Don't forget to play around with your accessories- I did so by adding a rose-colored statement necklace, complimented with a pair of eye-catching yellow flats.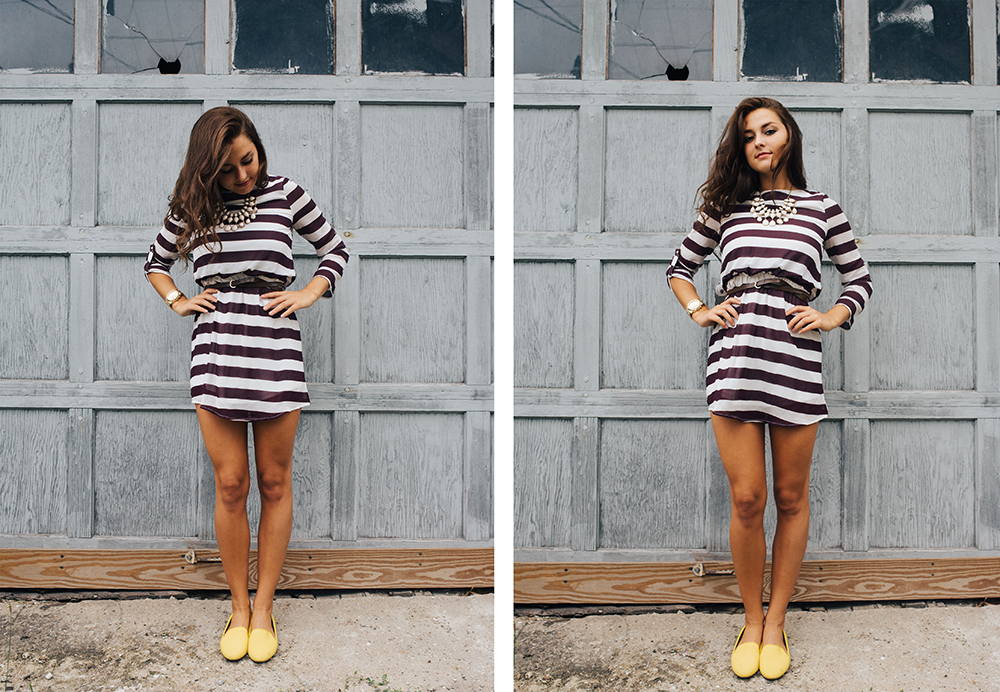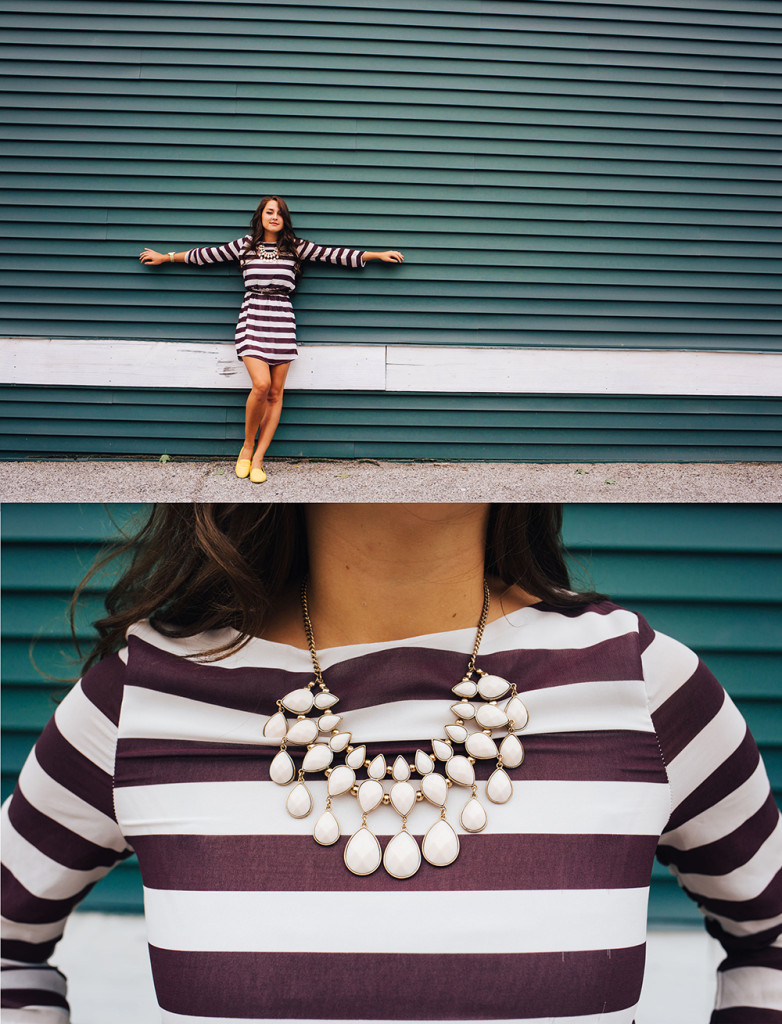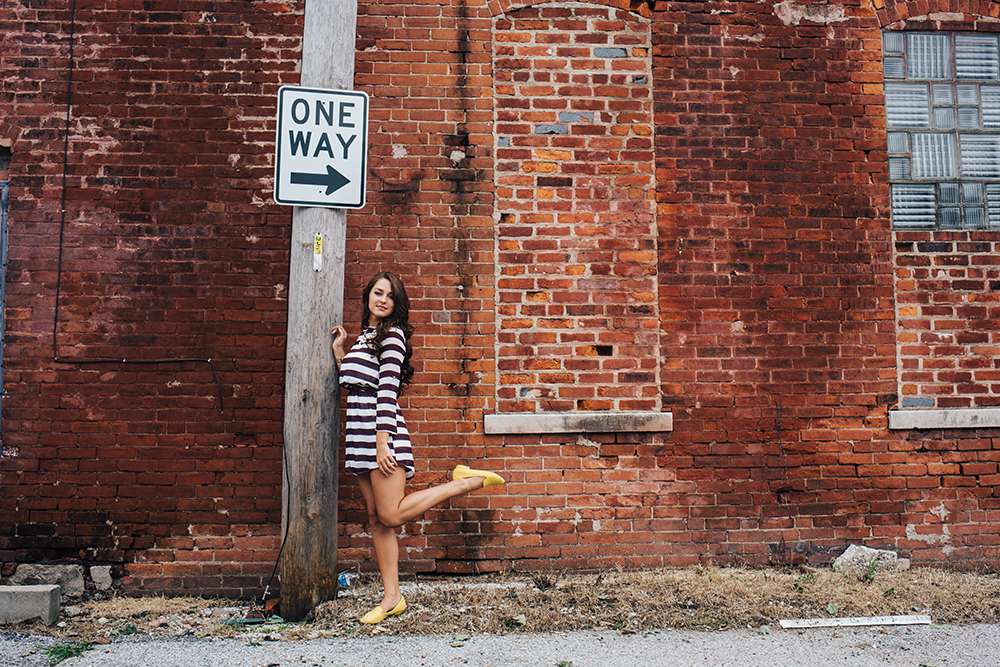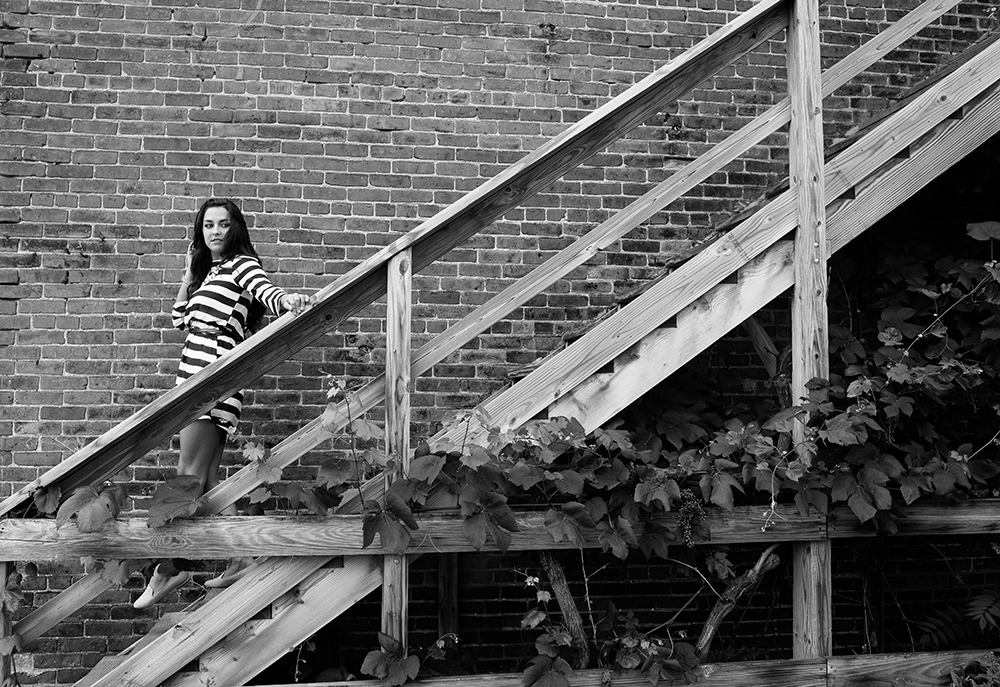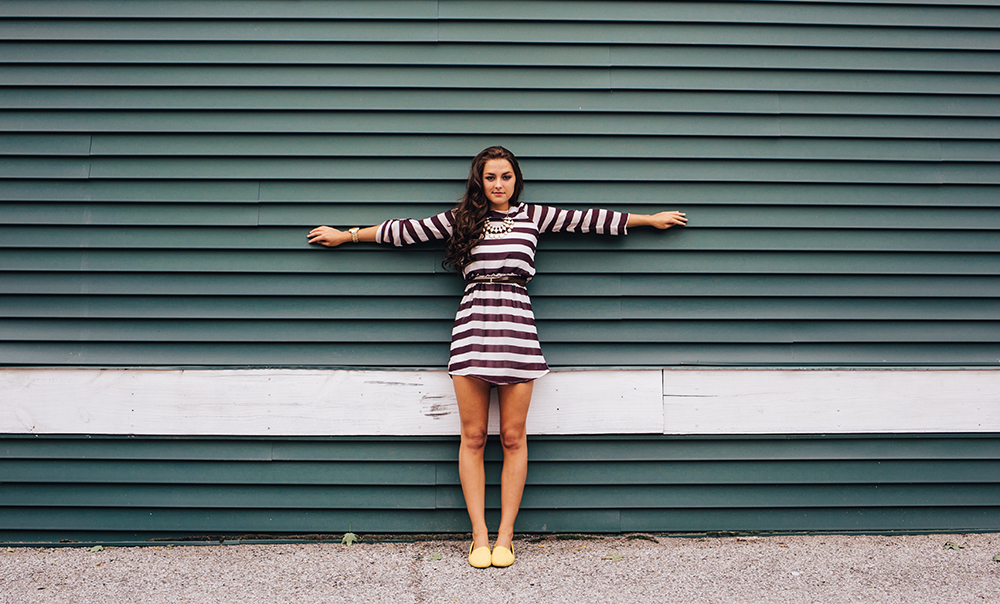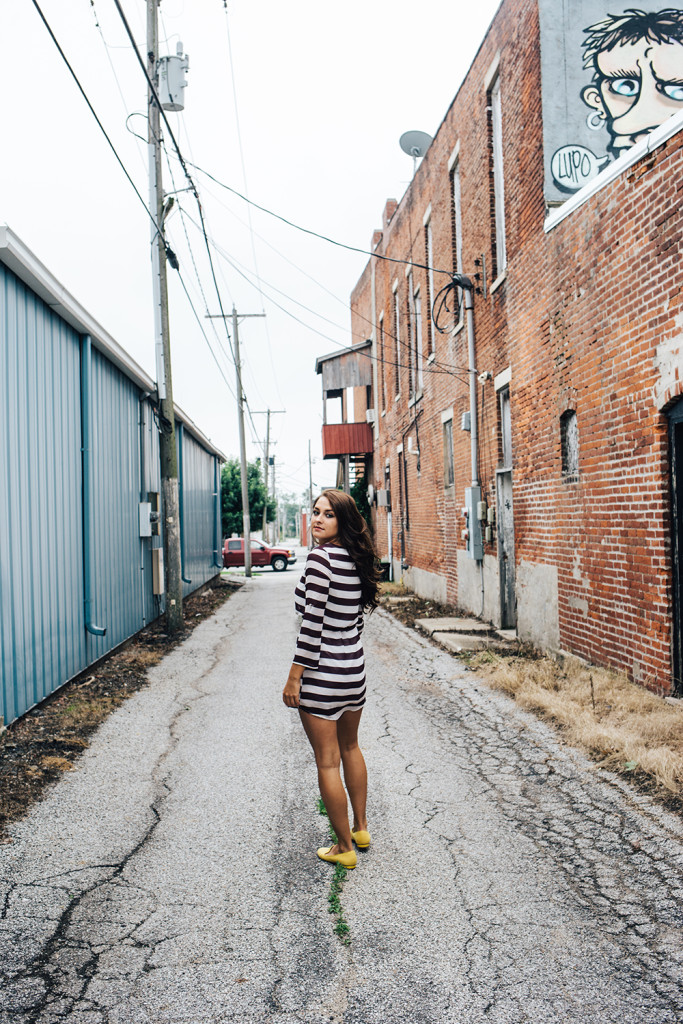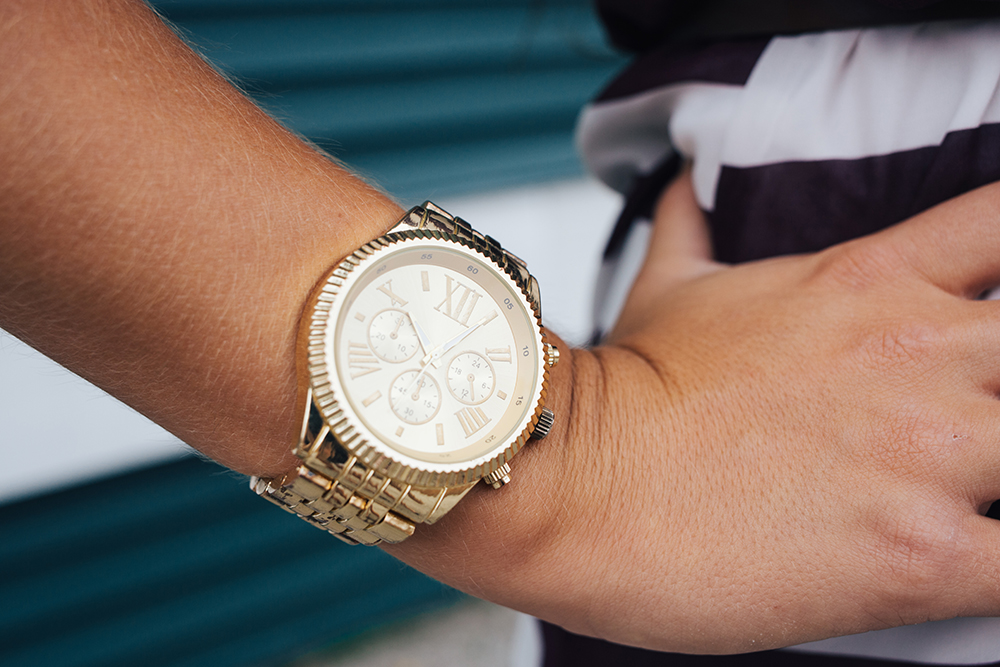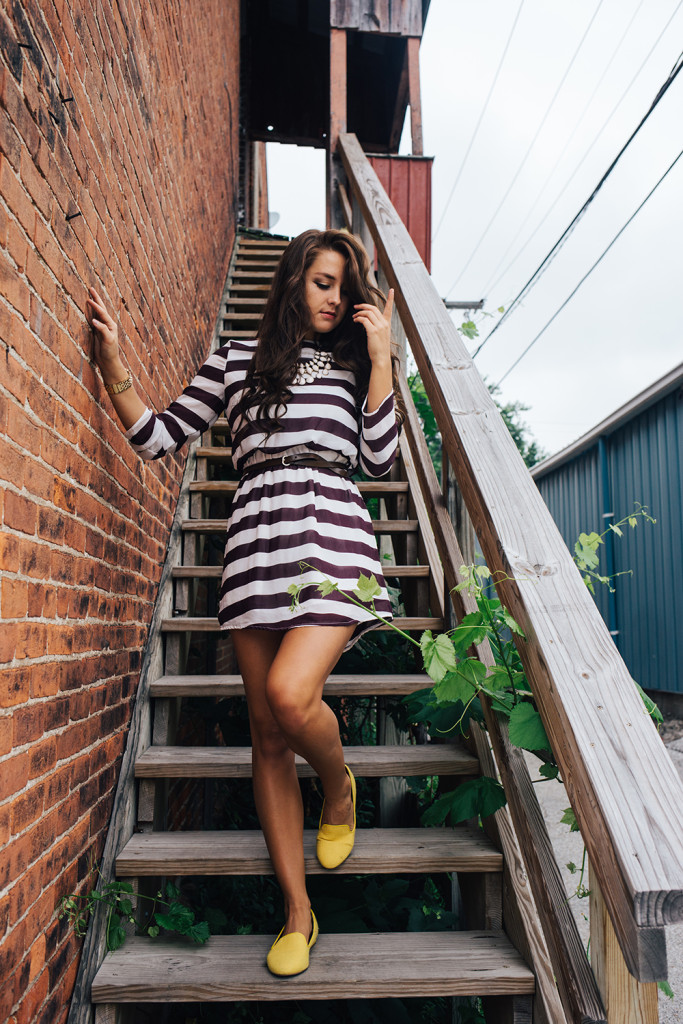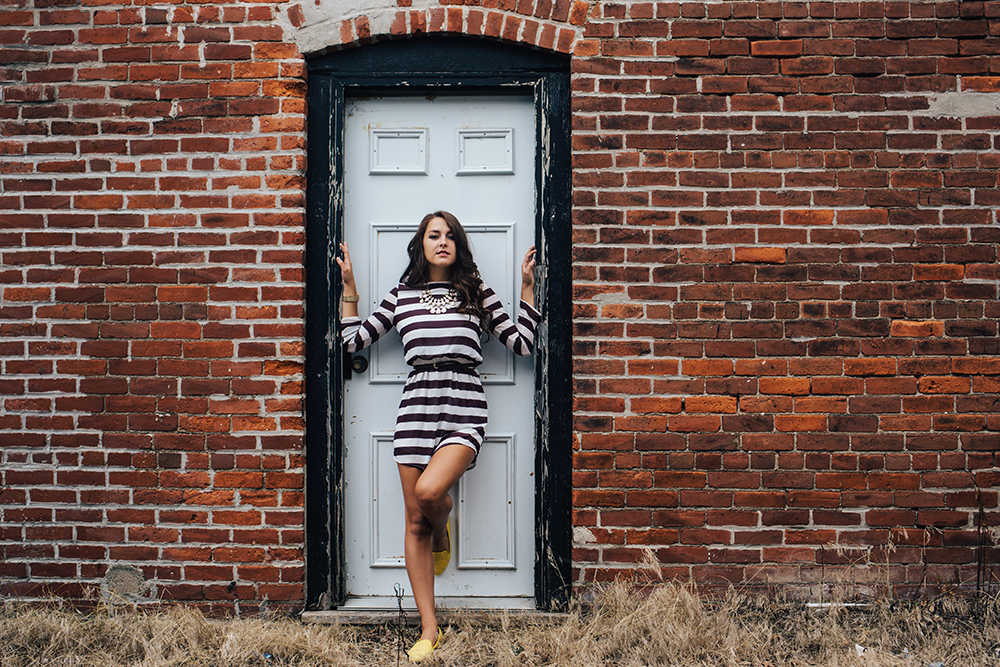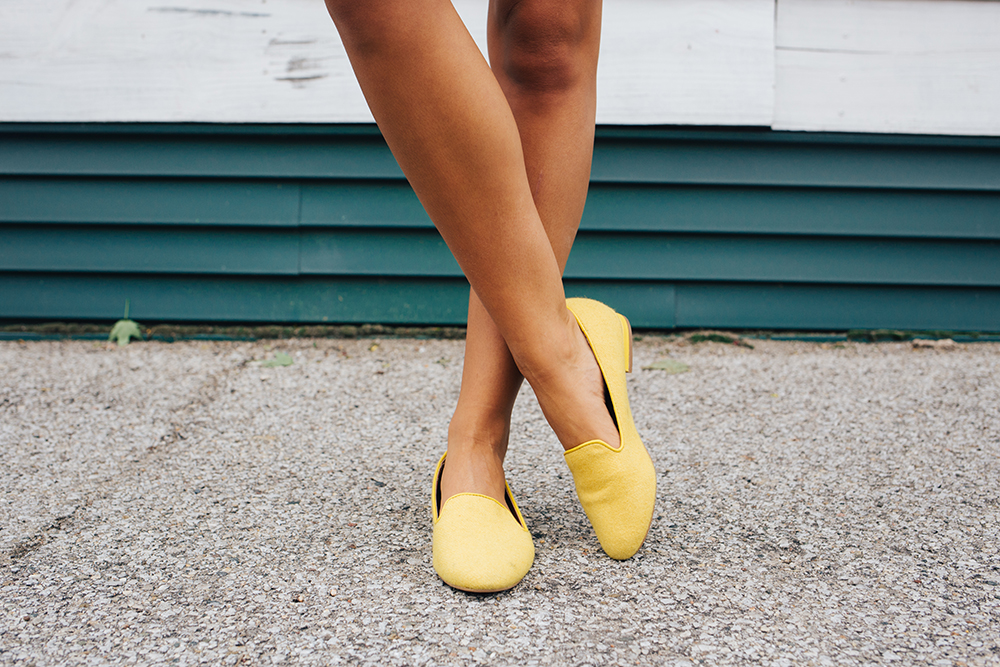 Treat stripes like they're neutrals. Stripes can be fun to play with using other textures. Again, this whole "testing game" is a step closer to stepping outside of your comfort zone! I've found that I like to match my stripes with bright colors. This can sometimes help lessen the distraction of the stripes.
Psss.. Don't fear the mega stripes! You'd be surprised!
What you waiting for? It's time you walked the line.
I'd love to hear your feedbacks to find out if you're feeling it or fearing it. Comment below!

SHOP THE POST: Be sure to click the links and pictures below to get a "copy-cat" outfit just like mine!
Purple and Black Stripped Dress: $15 (Normally $30). Charming Charlie has this light summery dress!
Rose Statement Necklace: $8 (Promo: EXTRA30). Forever21 has this adorable necklace!
Mustard Yellow Flats: $30. Go to DESSY.com to find these comfy flats!
Gold Boyfriend Watch: $20. To find this non resistible watch go to Charlotte Russe!
Brown Skinny Belt: $11 (20% off). To find this belt, go to Target.