I travel all the time so packing can be a pain. Although, you really can't go wrong with packing a romper- it's a top and bottom all rolled up into one.
Occasionally you just can't be bother to fret over matching separates or just put in a dress. A Jumpsuit is the answer. Not to mention, it'd make your mornings so much easier by throwing on this one piece. By adding a few statement accessories can really do it for 'ya. It'll surely give leave heads turning, though it's a simple, effortless outfit!
Some may think, "wow, that's a lazy piece." But hey, lazy-girl's chic at it's finest. 🙂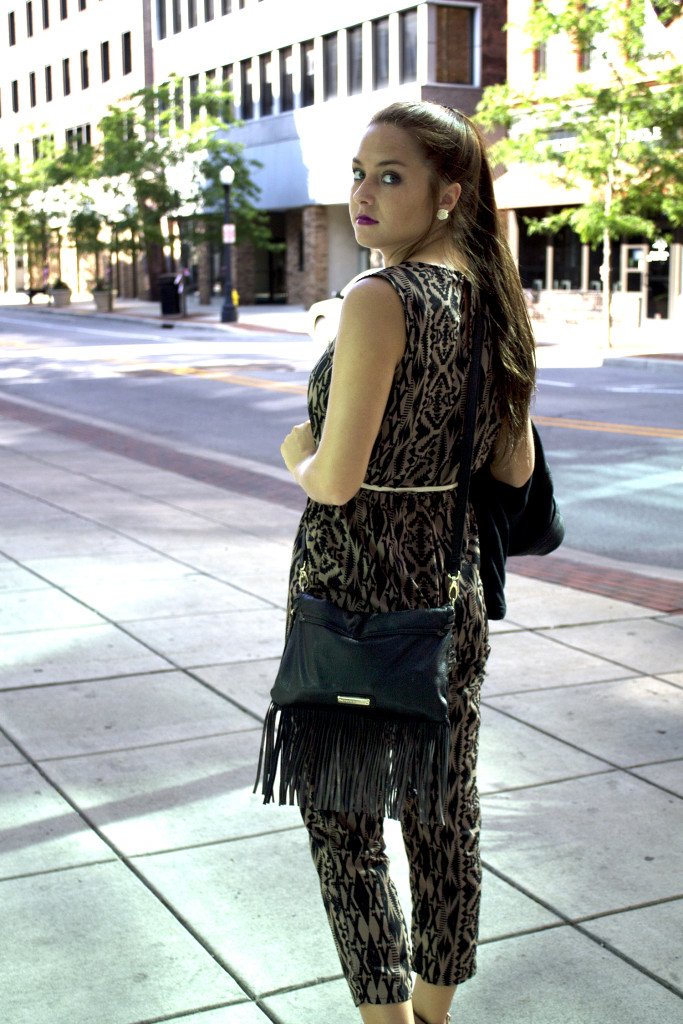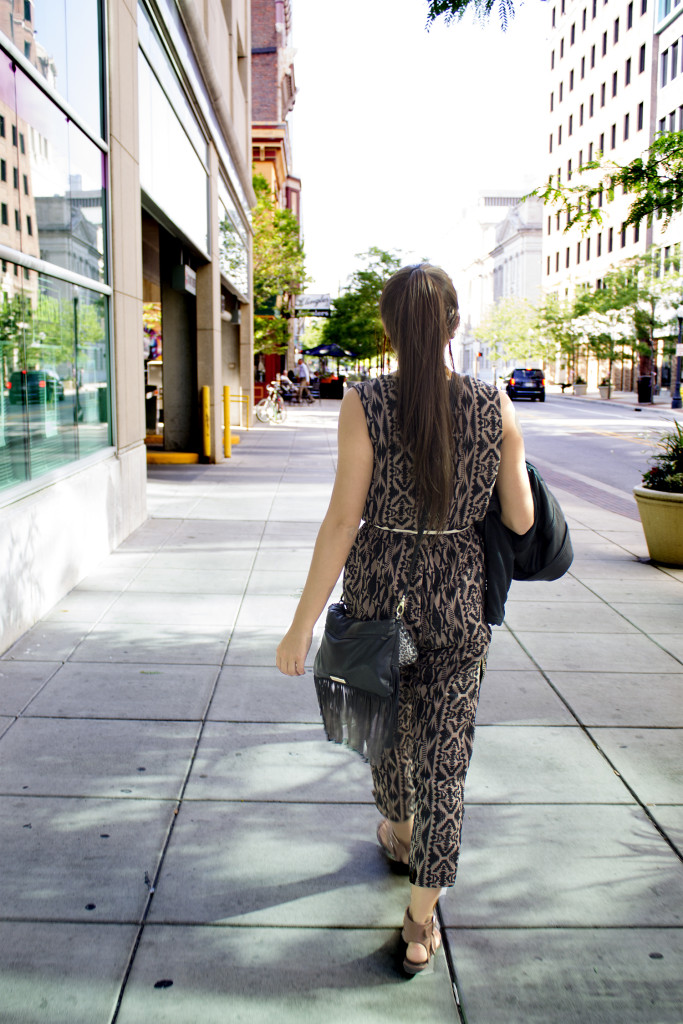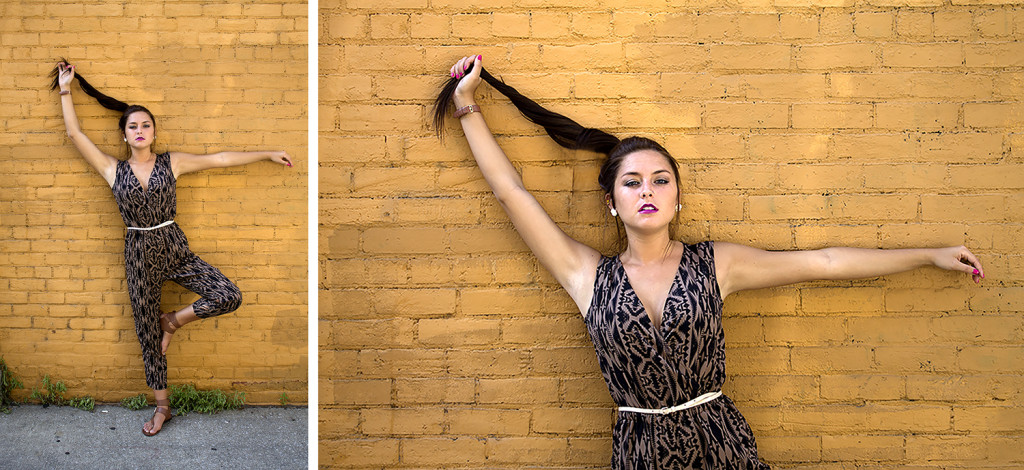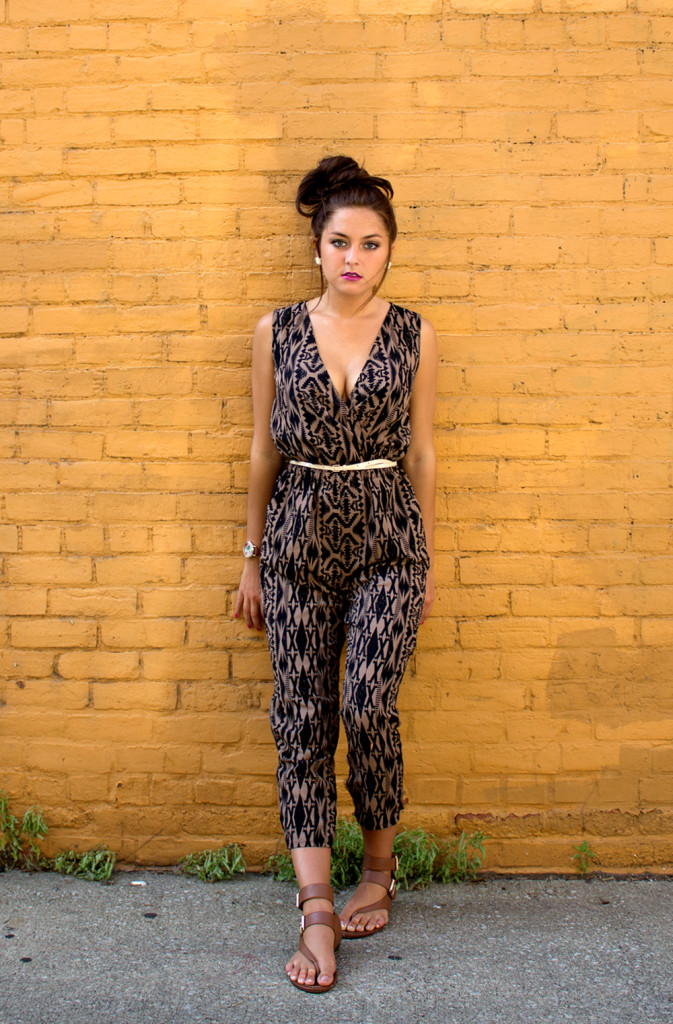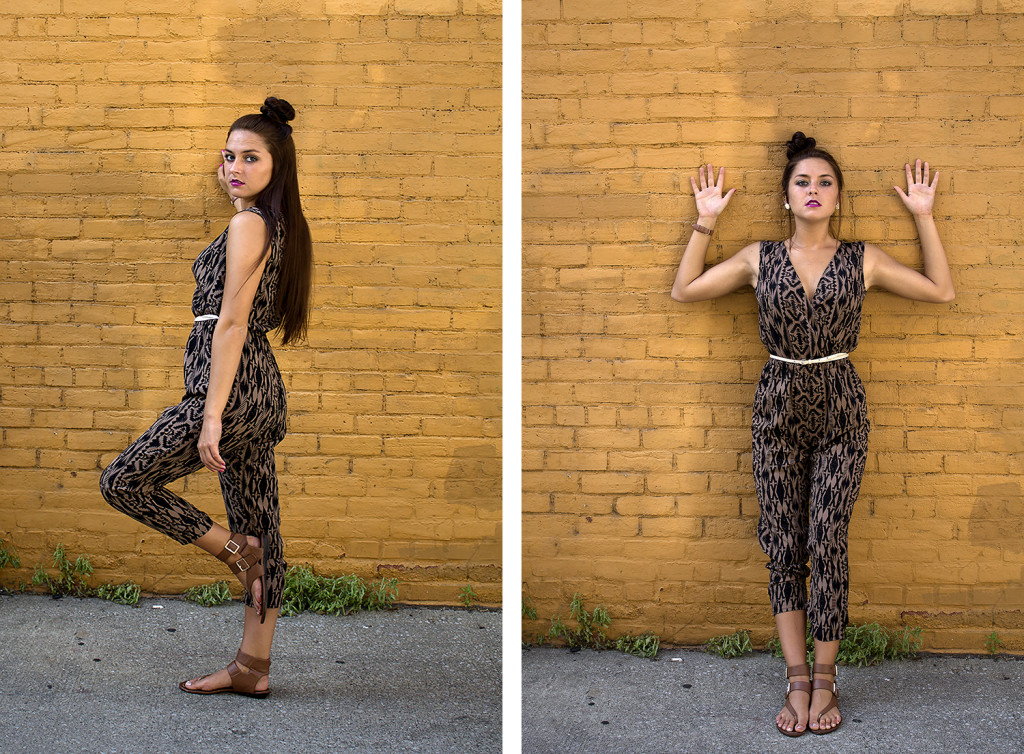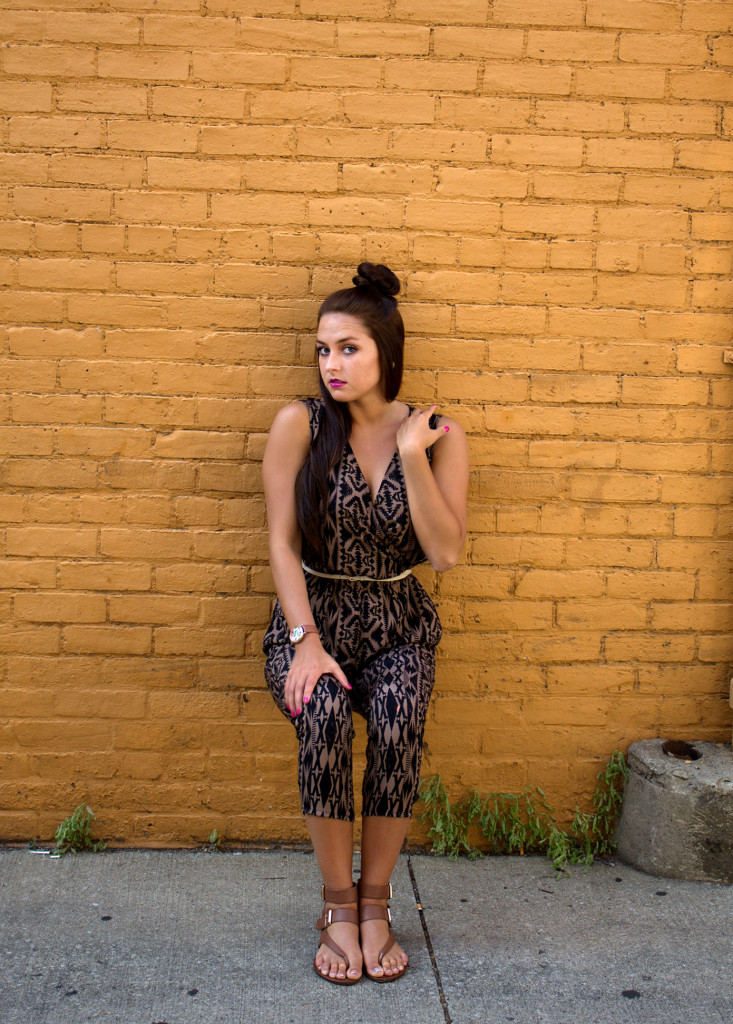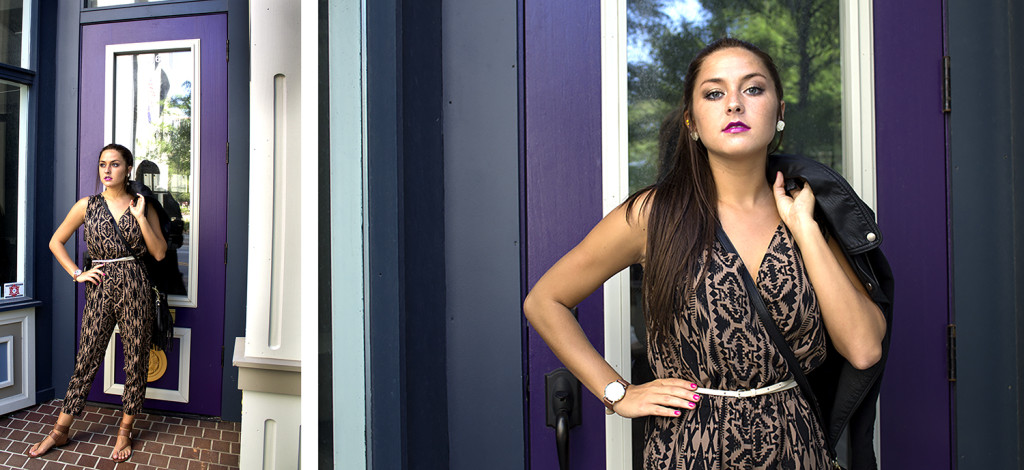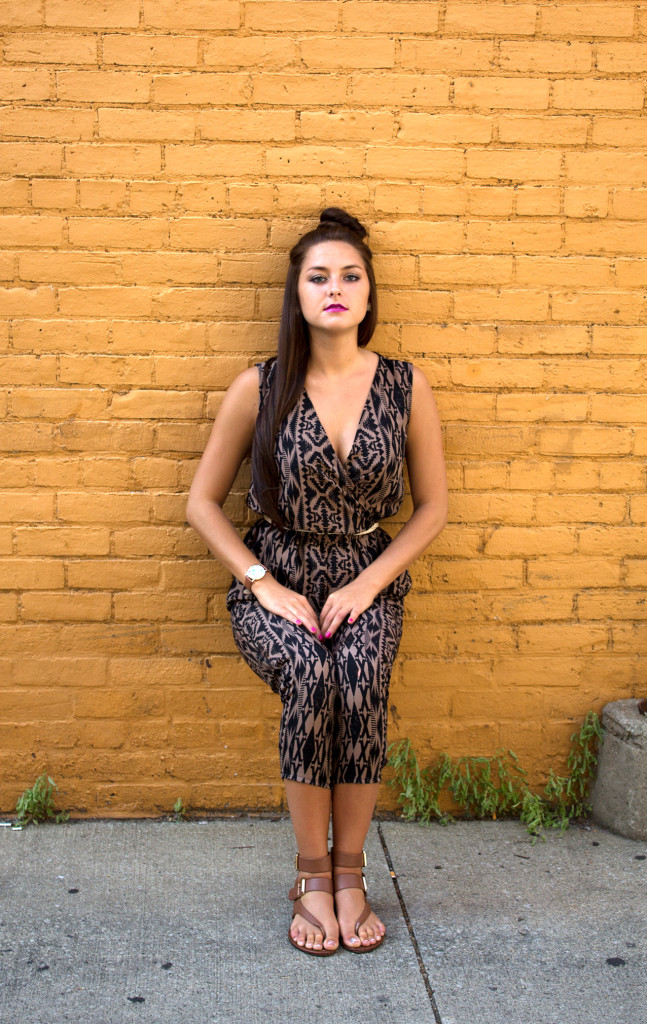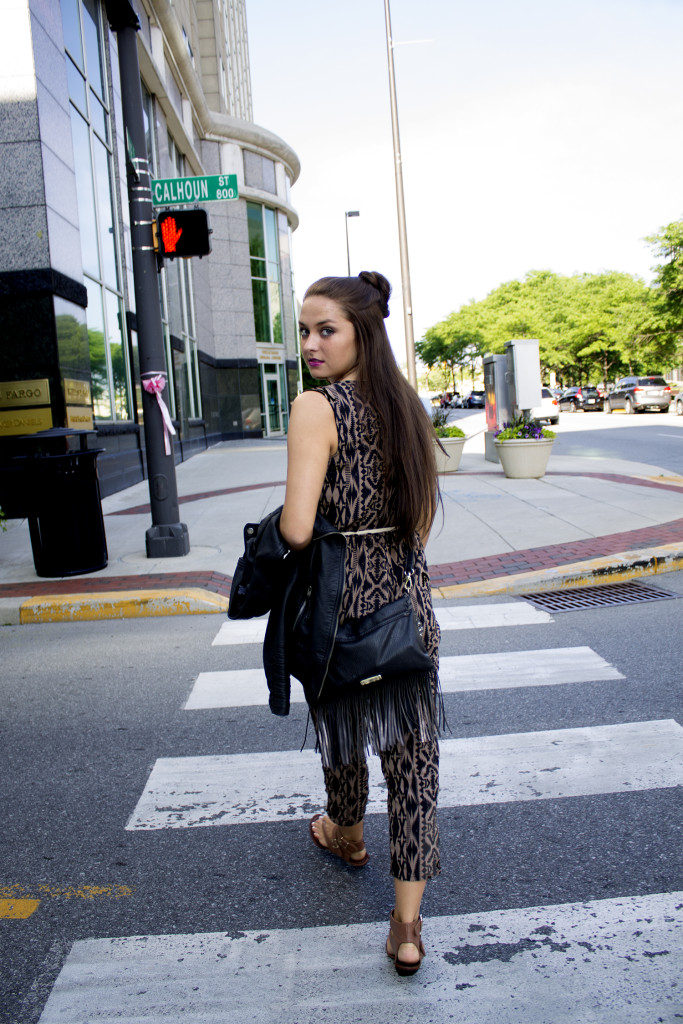 So slip into this easy-to-style onesie for the ultimate no-brainier perfect outfit! Avoid a shapeless jumpsuit with a tan skinny belt to cinch in your waist. Add adorable open toe buckle sandals to show off your pedicure!
Slinky, silky, saucy, and so, so easy to wear. Who would've knew!
I've included some shopping suggestions that will make sure your outfit is good to go. Take a look!

SHOP THE POST: Be sure to click the links and pictures below to get a "copy-cat" outfit just like mine!
Tribal Brown Jumpsuit: $35. Go get your copycat romper before it's out at SOPHIEANDTREY.com!
Steven Madden Black Fringe Cross Body Bag: $60. Go to BUYDIG.com and get this easy-to-wear purse!
Beige Skinny Belt: $10 (20% off). Target has a huge selection of belts, and I happened to find the right one for this outfit!
White Rose Stud earrings: $8. Leelo Jewelry offers some of the cutest earrings for very affordable prices!
Retro-Leon-Tan Sandals: RUEBENS.com has these adorable buckle sandals
Faux Tan Leather Watch: Charming Charlie has the most adorable watch to match this outfit!