When the summer temperatures are rising, and it's feeling sticky outside, I know I can always rely on my maxi dresses to keep me feeling and looking cool all summer long.
It's a bummer to drop cash on every dress for a wedding, a fancy date, or just a summer party to go to. I feel the pain too! Though this dress is a little bit particularly dressed up it still has an easy breezy taste to it- literally.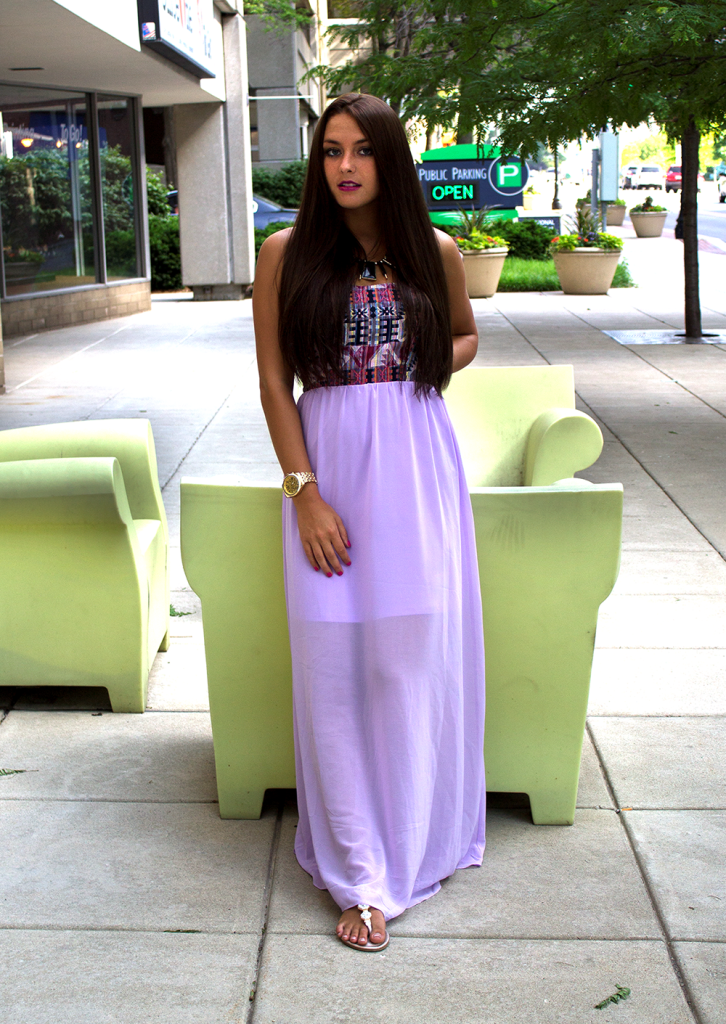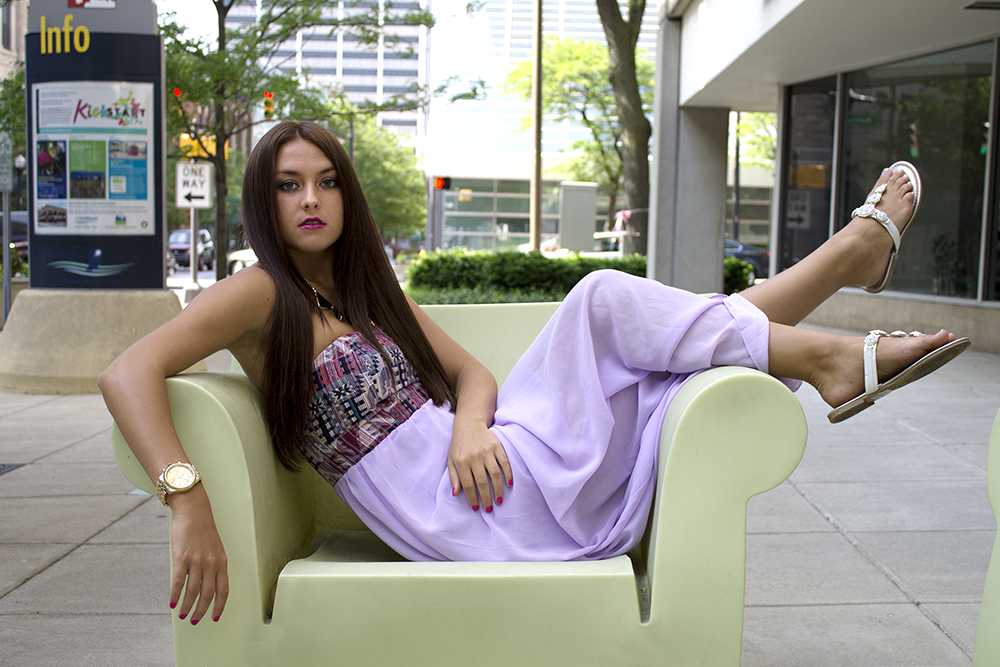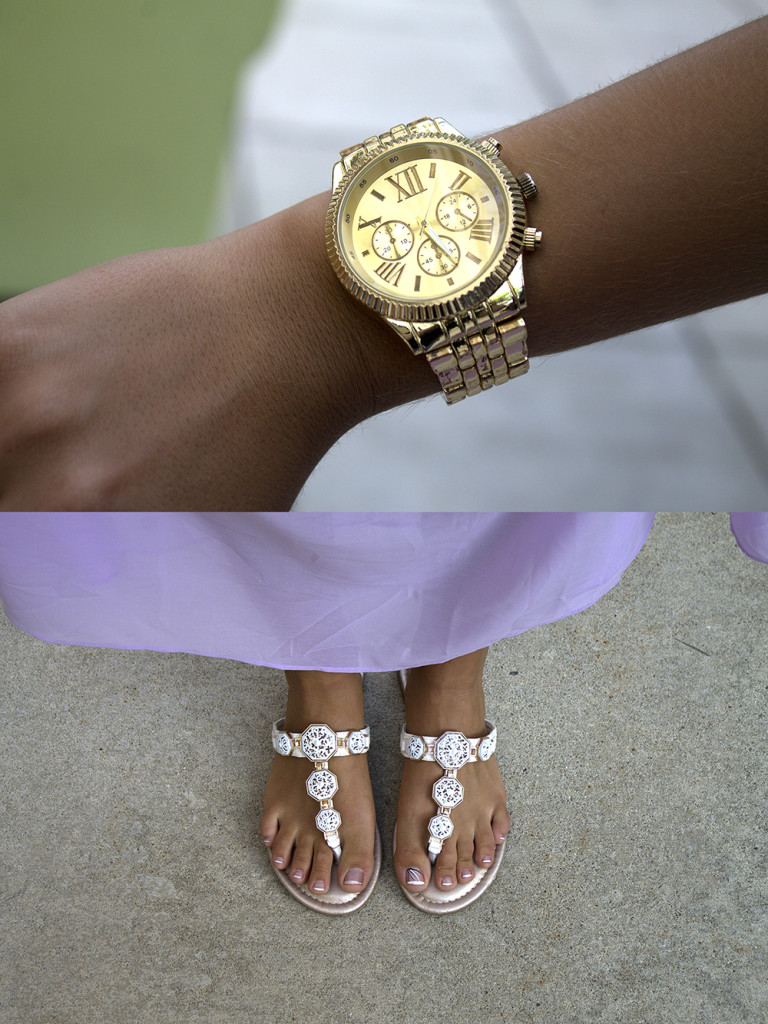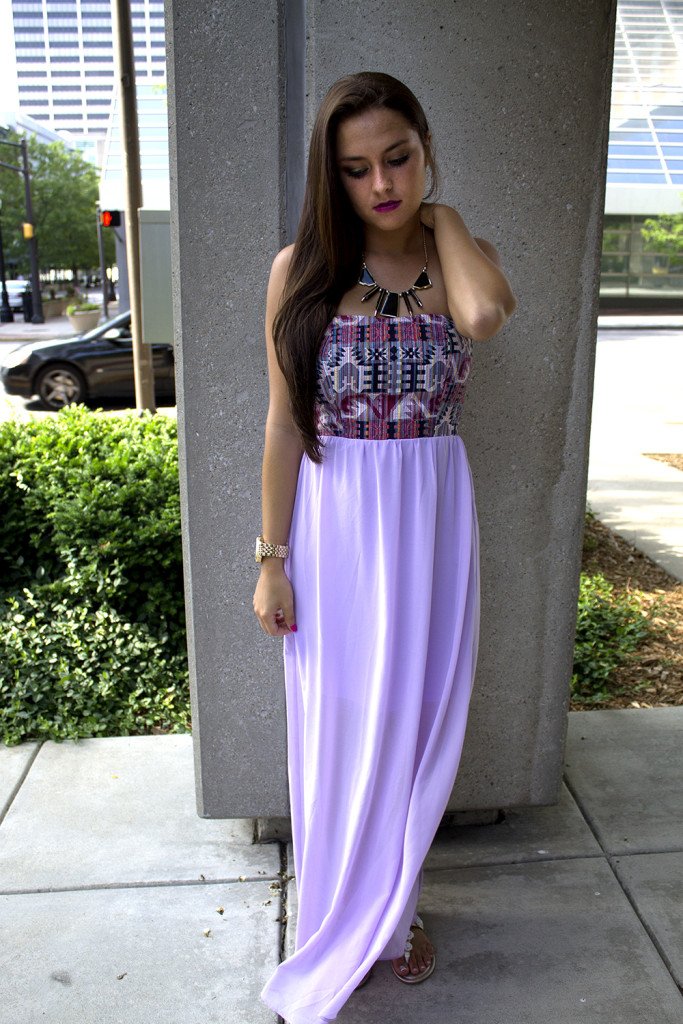 Not only are they easy to wear, but they're also easy to switch up to for any sort of occasion. Whether it's putting on a belt to shorten the length of the dress to go hiking downtown or go cycling by the bay in the evening. You can add a statement necklace and a clutch to dress up the outfit for a date that evening, and/or switch out flip flops and throw in a pair of chucks with a button down shirt to make a casually chic outfit for an errand.
Rad or bad? Sound off in the comments below.

SHOP THE POST: Be sure to click the links and pictures below to get a "copy-cat" outfit just like mine!
Lavender Purple Summer Dress: $26 (Normally $44). Go to VonMar or CAVENDERS.com this dress!
White Stoned Flip Flop: $13. Shoe Show has these easy slip on shoes for the summer!
Gold Watch: $22. To find this watch go to Charming Charlie's!
Black Statement Necklace: $10. H&M has this flawless black statement necklace!
Chubby Lip Stick: $17. Clinque's website has all sorts of chubby lip colors!