The weather in Indiana has been nothing but gloomy these past couple weeks. On the bright side, I was able to give this blog a jump start earlier than I expected!
My brand new bright neon pink shorts were begging me to take them out for a run in the city. I couldn't wait any longer. You shouldn't either! If you have something neon- take her out! This gloomy weather we've had lately is perfect for a pop of color.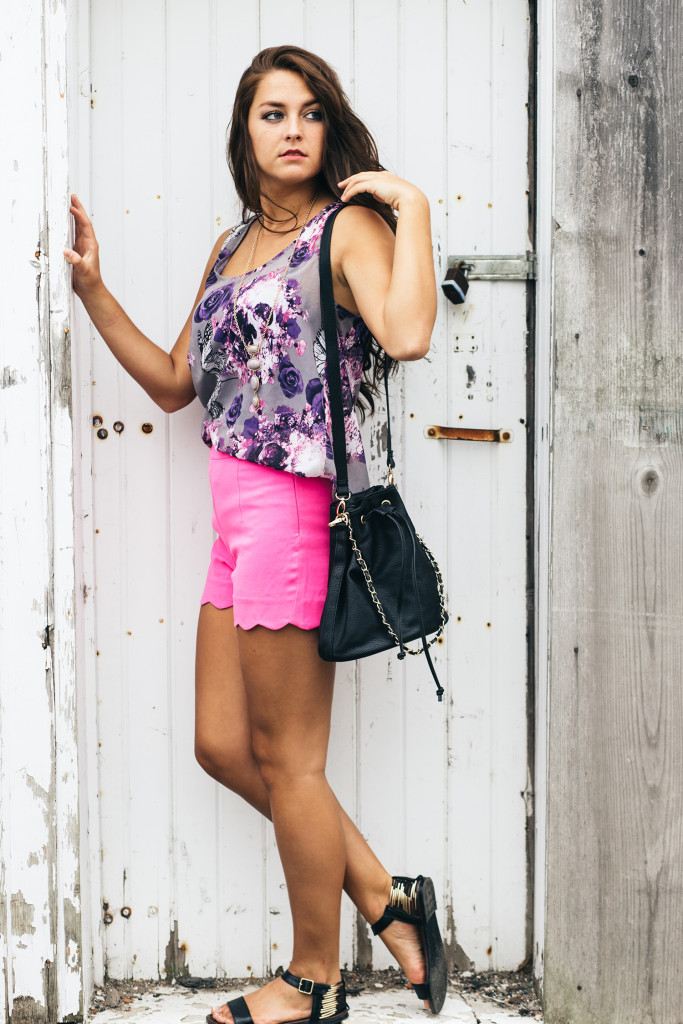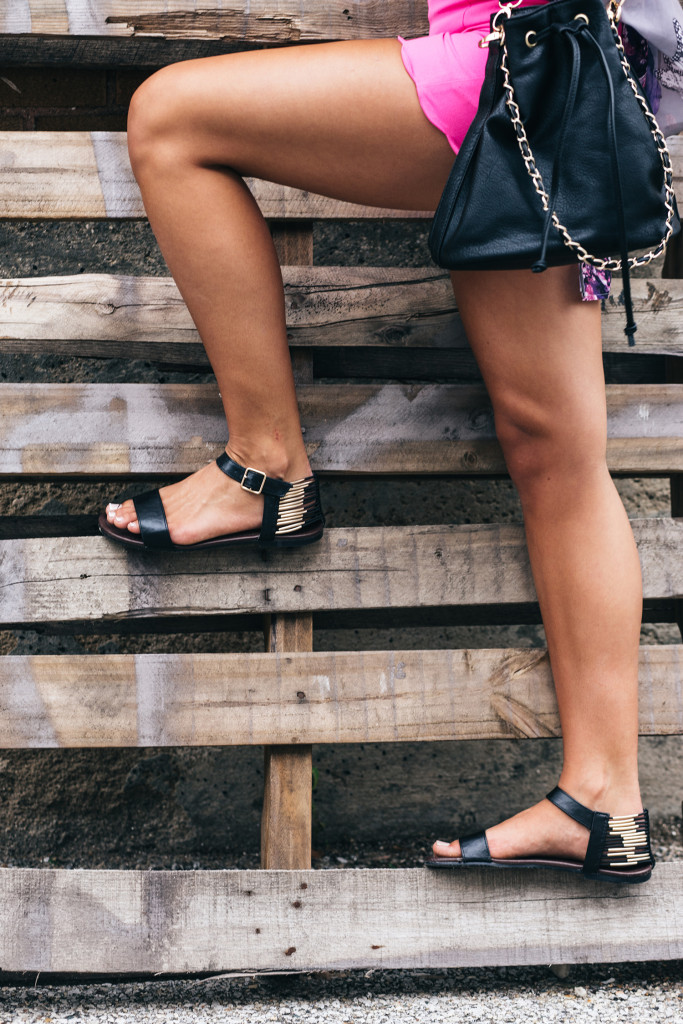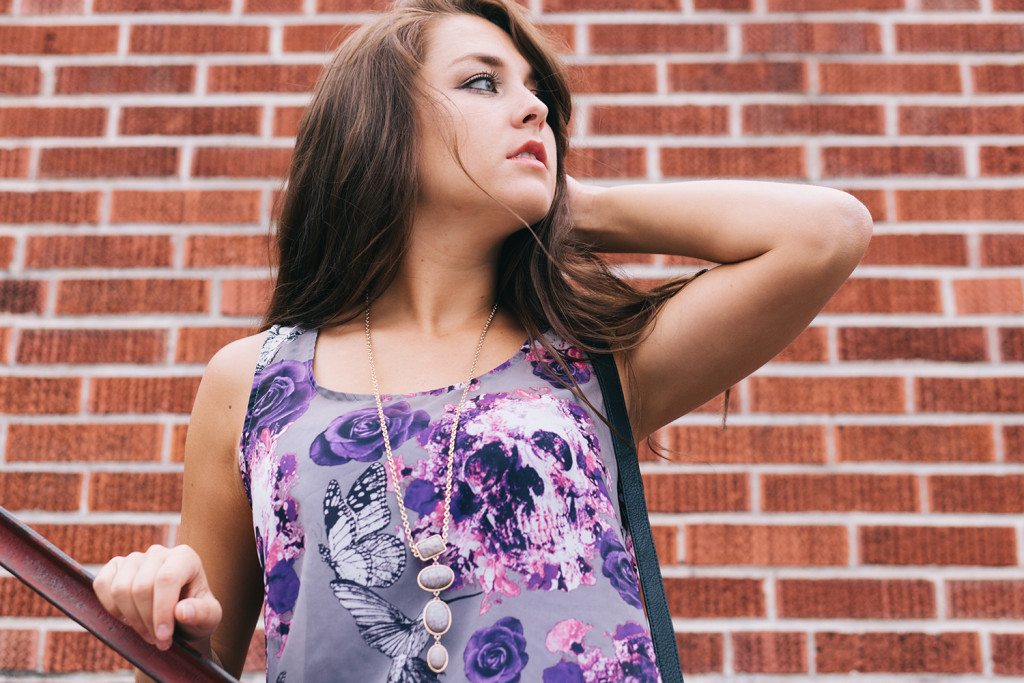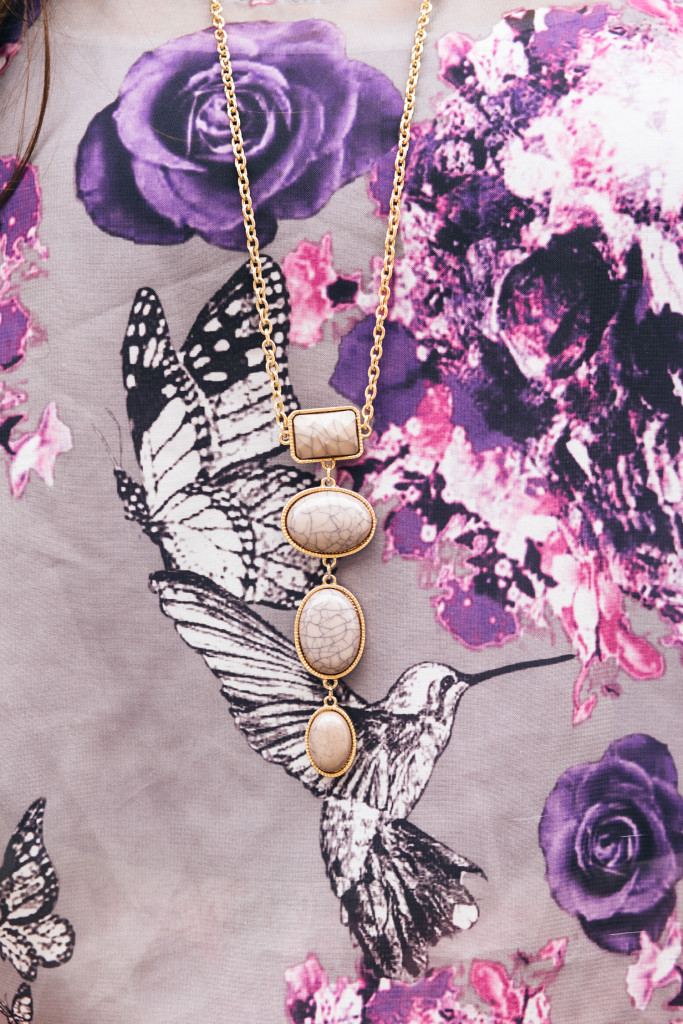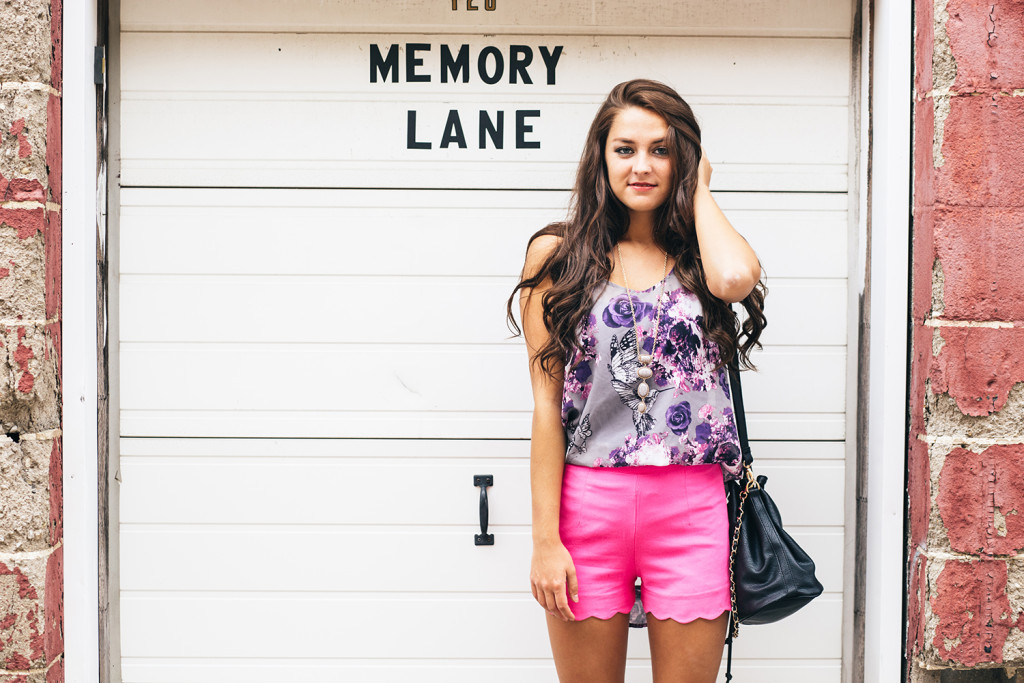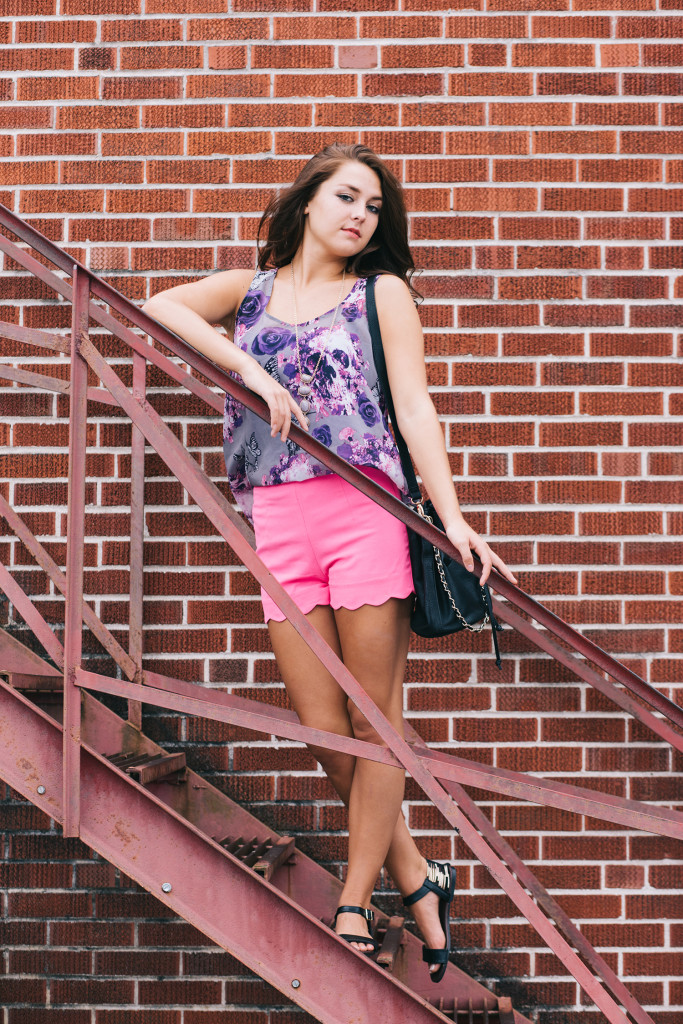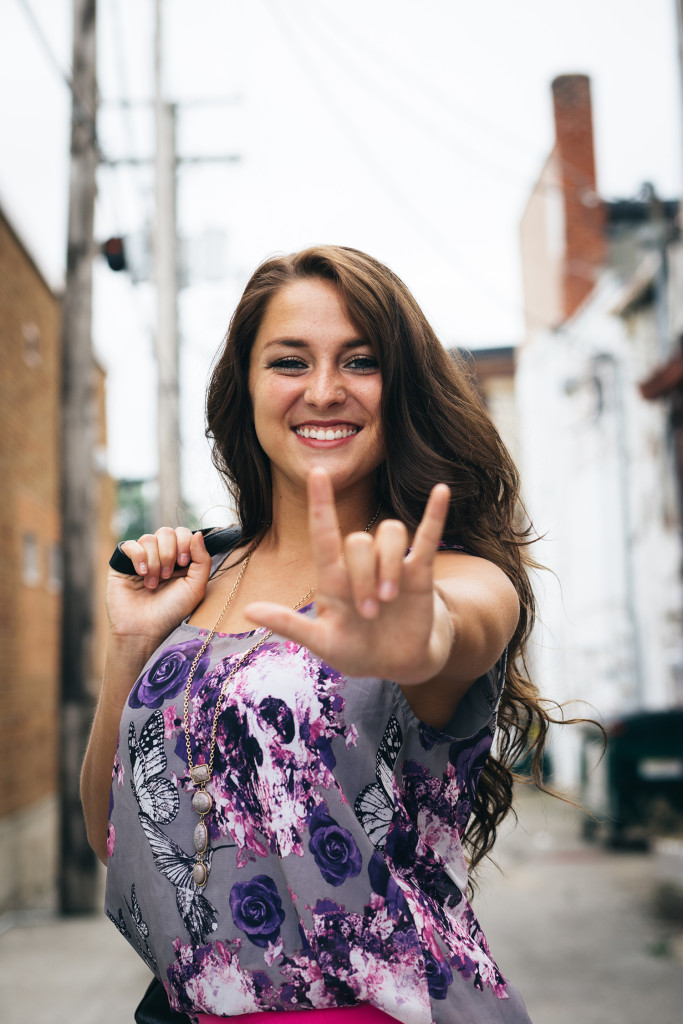 Remember your pastels will love you no matter what color you pair them up with.
Sometimes we may be afraid to throw in some weird random color and feel like we'd make the outfit a hot mess. Honestly, it's all about the balance.
Immerse yourself in some bright art. You don't have to work with one color in a straight line. You can always add it with a twist, like I did here. I added purple with these neon shorts-
Ogle the clothes to your heart's content, and shop for the available styles just in time for next couple warm weather months!

SHOP THE POST: Be sure to click the links and pictures below to get a "copy-cat" outfit just like mine!
Purple Floral Chiffon Tank: $8 (Normally $27). Go to Hot Topic to get this flowy summer shirt!
Gray Pendant Necklace: $15-30. Francescas where almost all my jewelry comes from!
Black Bucket Bag: $25-30. Forever21 has this adorable bag where we can throw ALL (I mean ALL) of our girly things in it!
Bright Neon Scalloped Shorts: $30. Go to WANELO.com or VonMar for these shorts!
Palms Jamie: $13. Be sure to stop at Shoe Show to get these cute flip-flops!