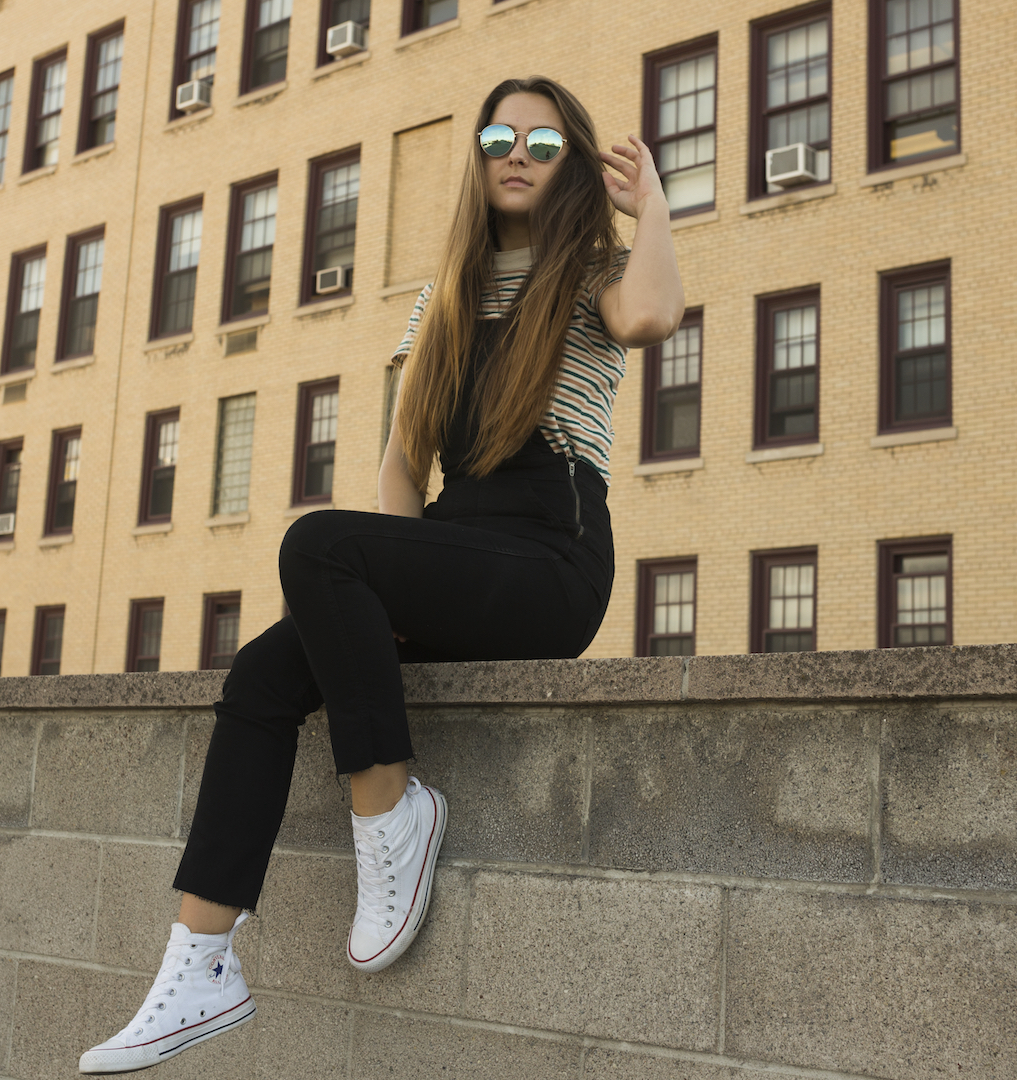 Hello my Fashionistas!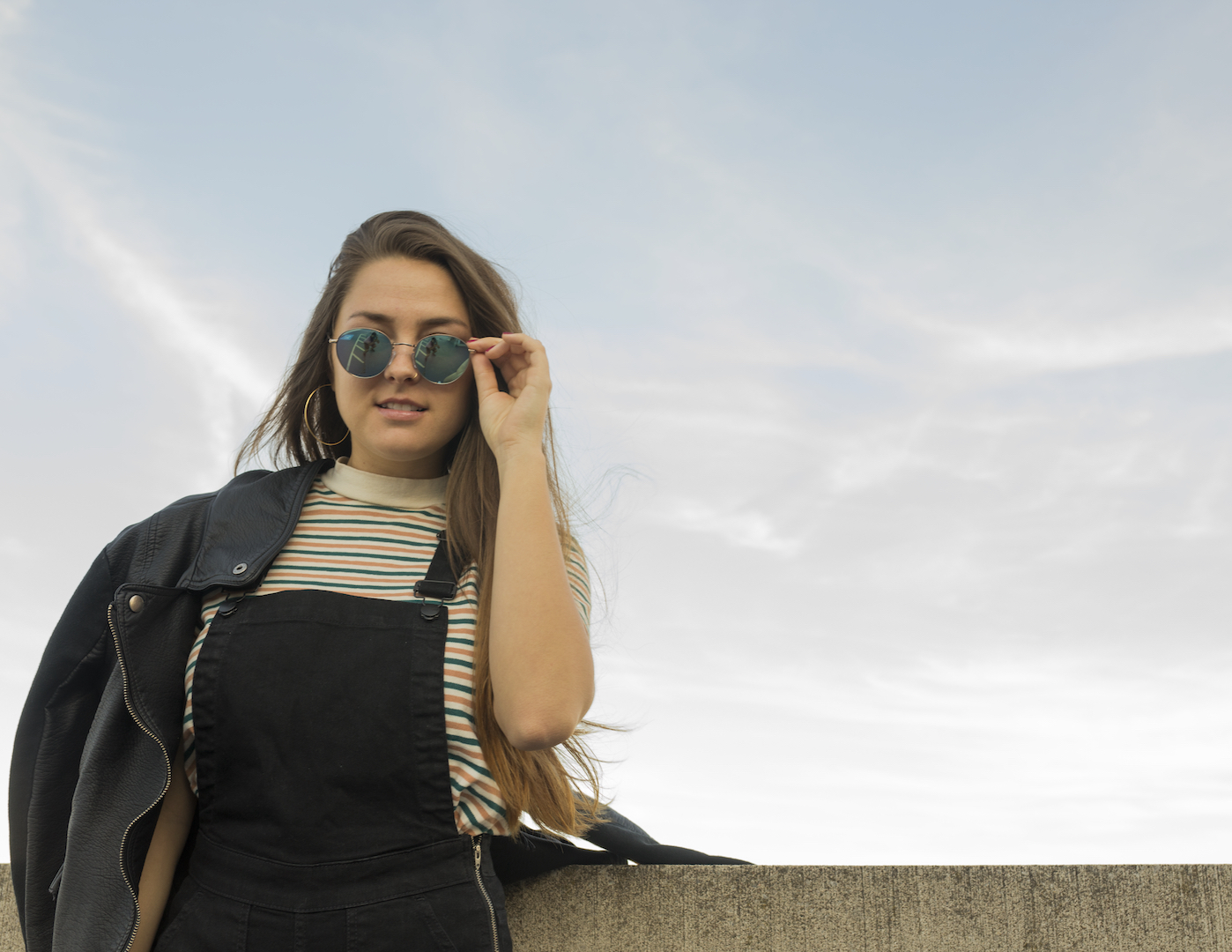 There were jokes about me coming from Indiana and writing a blog about overalls AKA dungarees. One of my friend's first impression on this was that I was going to be writing about the most stylish way to milk the cows, or even how to line-dance in overalls. There were also jokes about dressing like a gigantic baby. Well, here I am to prove that you don't have to be a farmer or end up looking like a child while wearing overalls.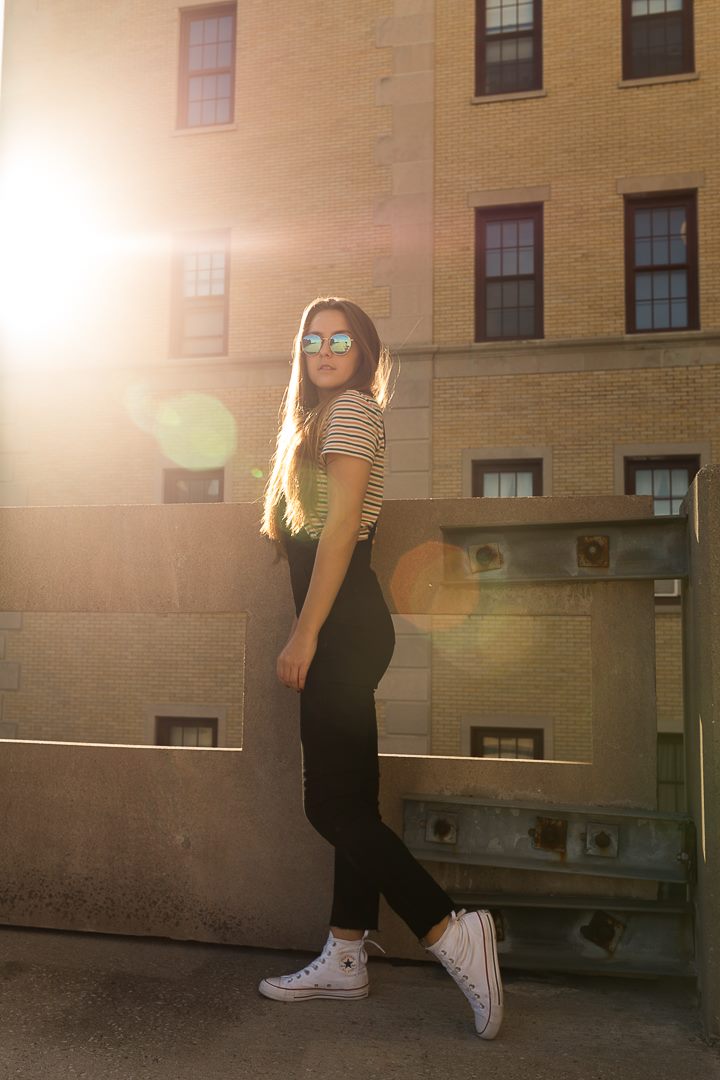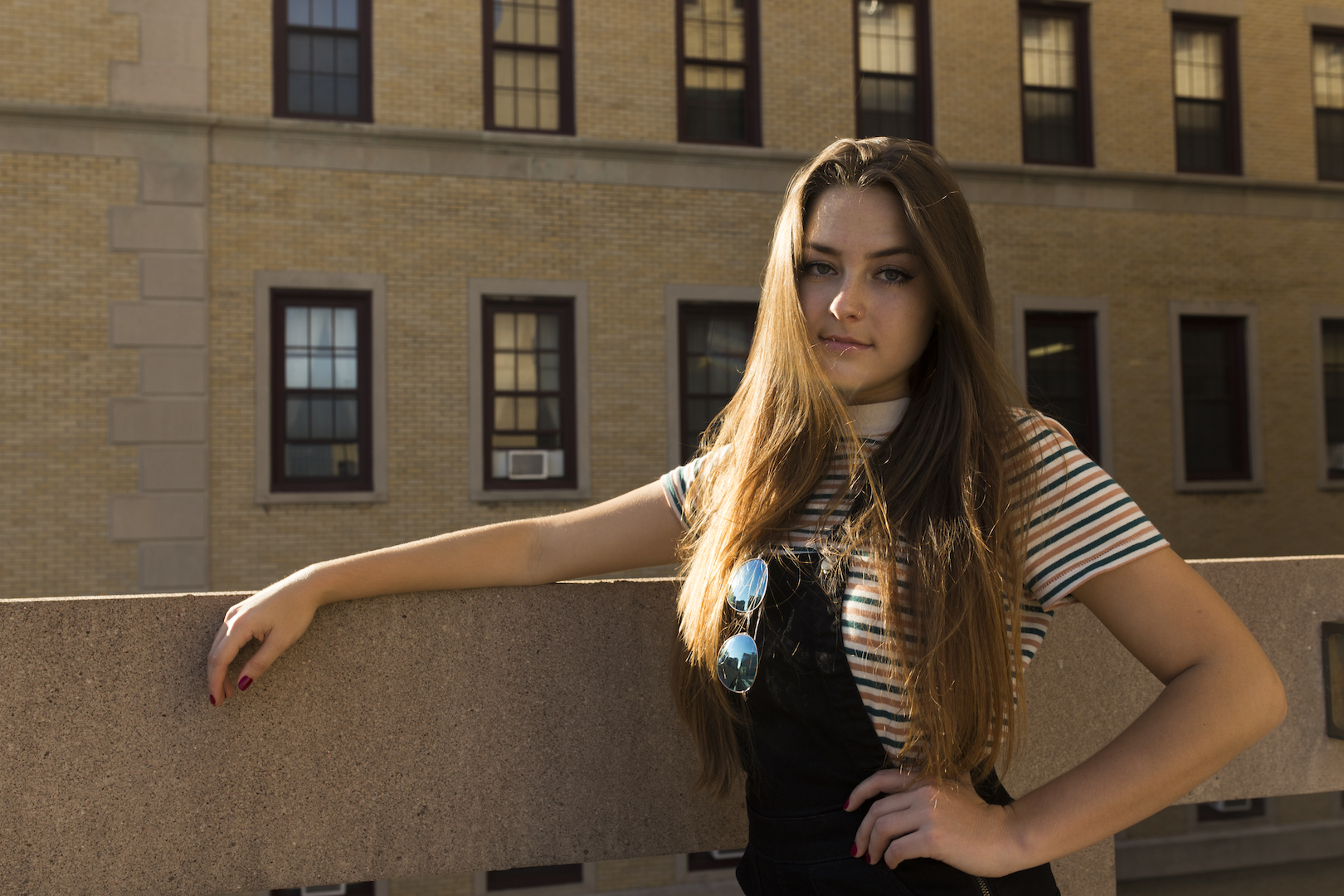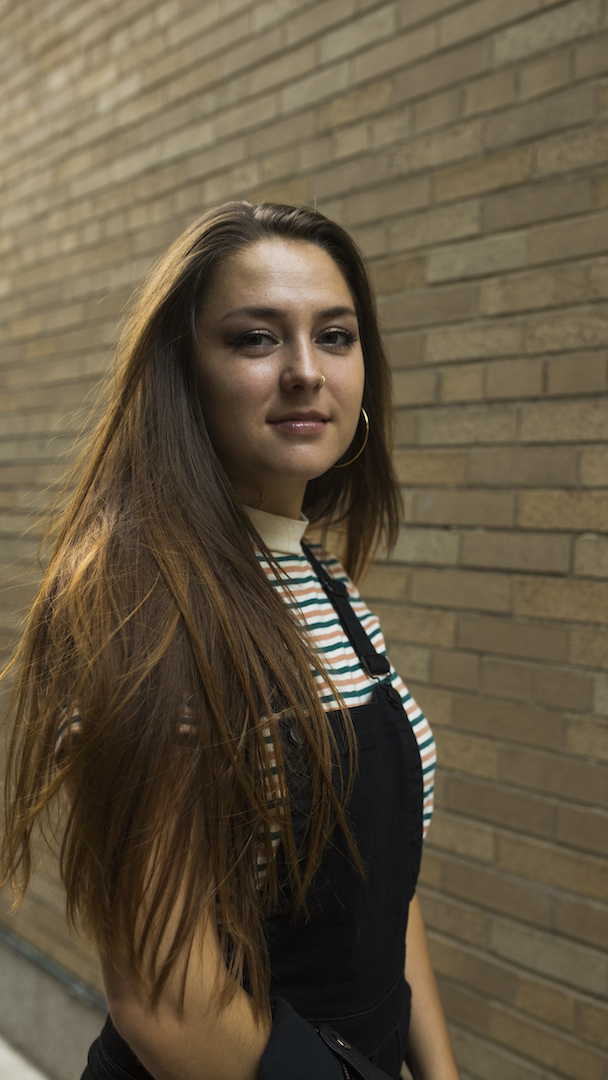 Overalls made their way back into the mainstream approximately in 2013. Although these were first released in the 17th century! This transitional piece looks wonderful with any retro striped t-shirt and a pair of hightop converse.
If you didn't try this trend back then, now is the time!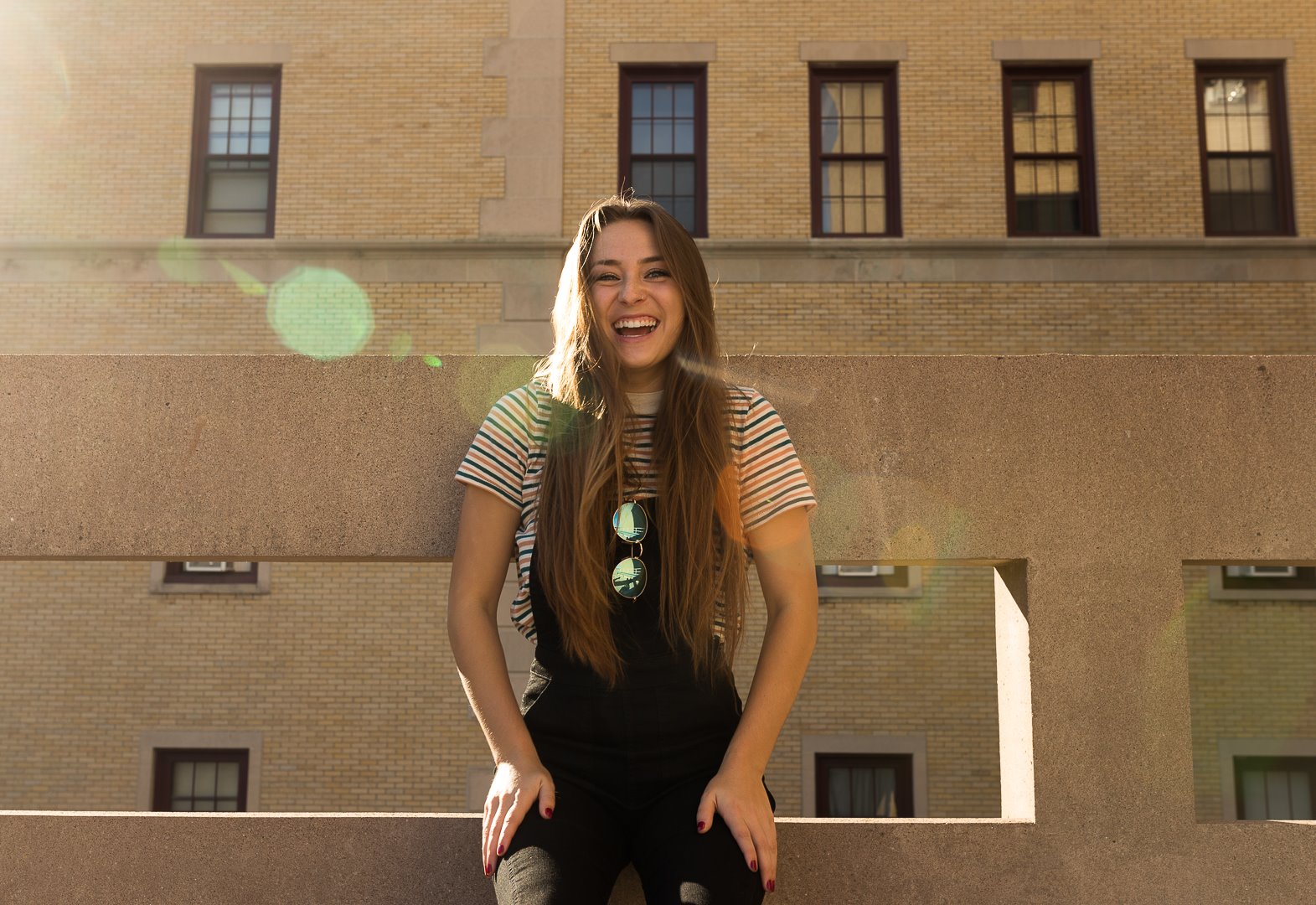 –Here are the pieces that I pulled together.–
If you liked what I wore, go to the bottom to "shop" the post!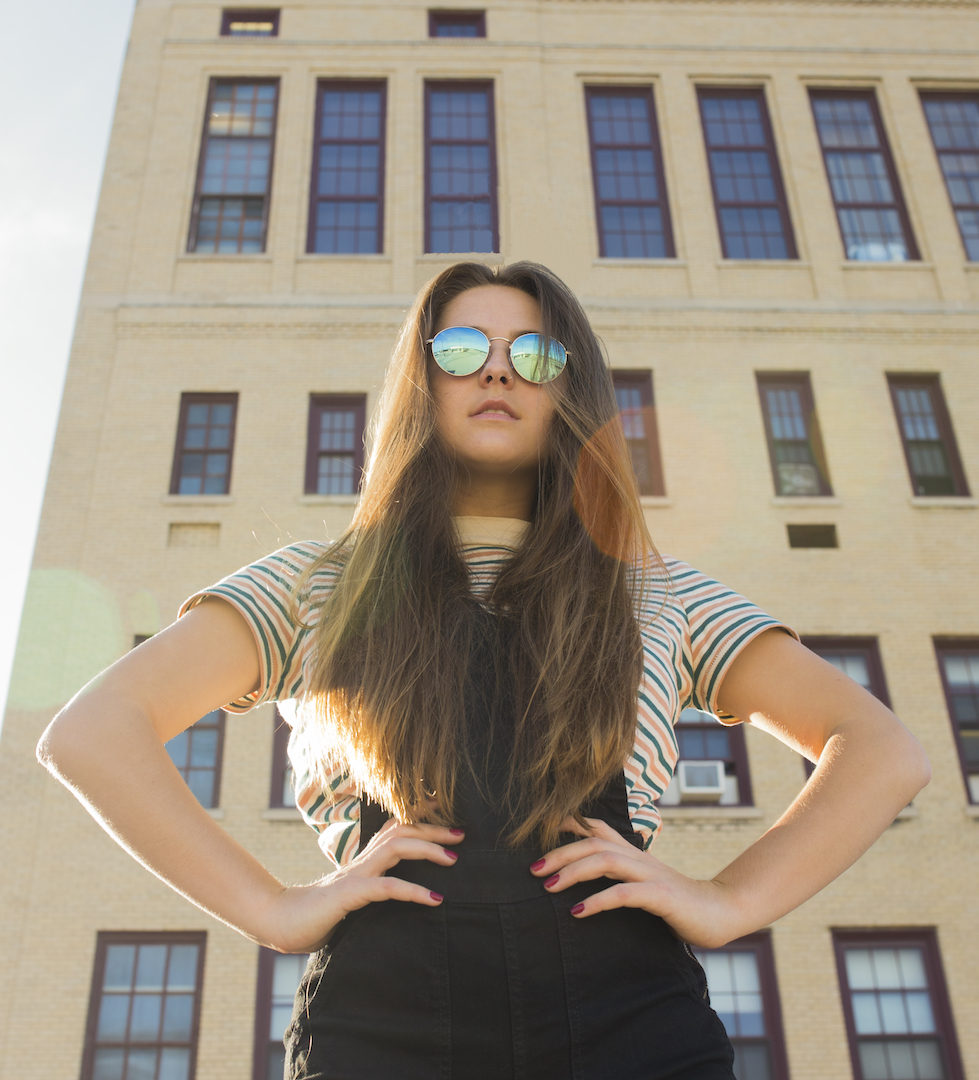 I actually got this outfit inspiration from one of my favorite actresses: Diane Kruger. She wore black overalls with platform sneakers, and topped off her look with a colorful floral scarf. As mentioned in my last blog post, I'm a HUGE* fan of neckerchiefs. A neck scarf would go well with these overalls as well!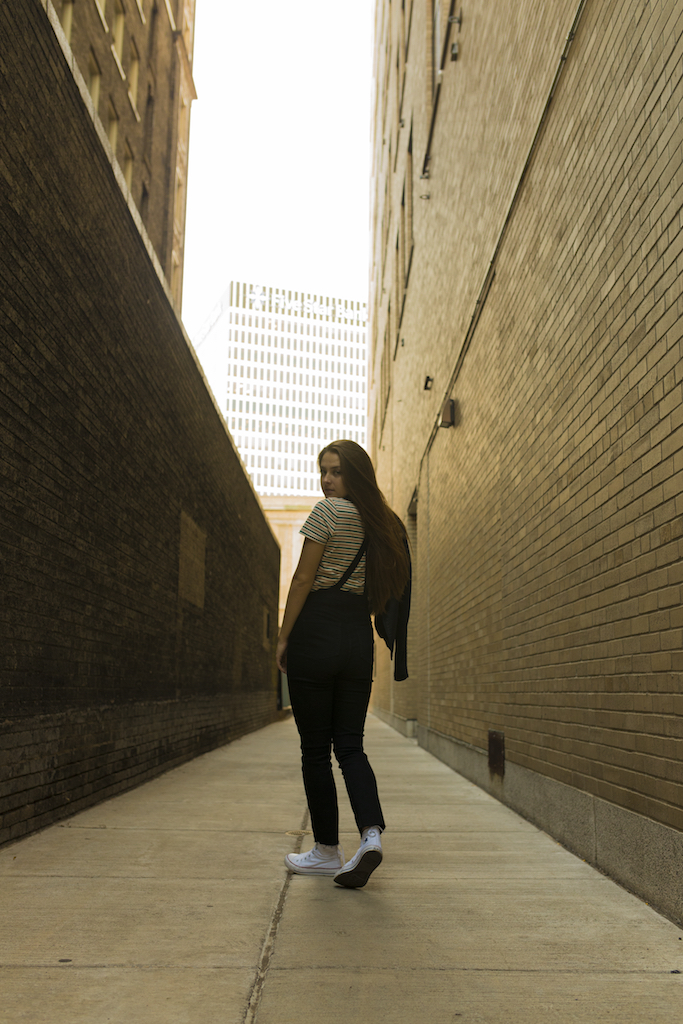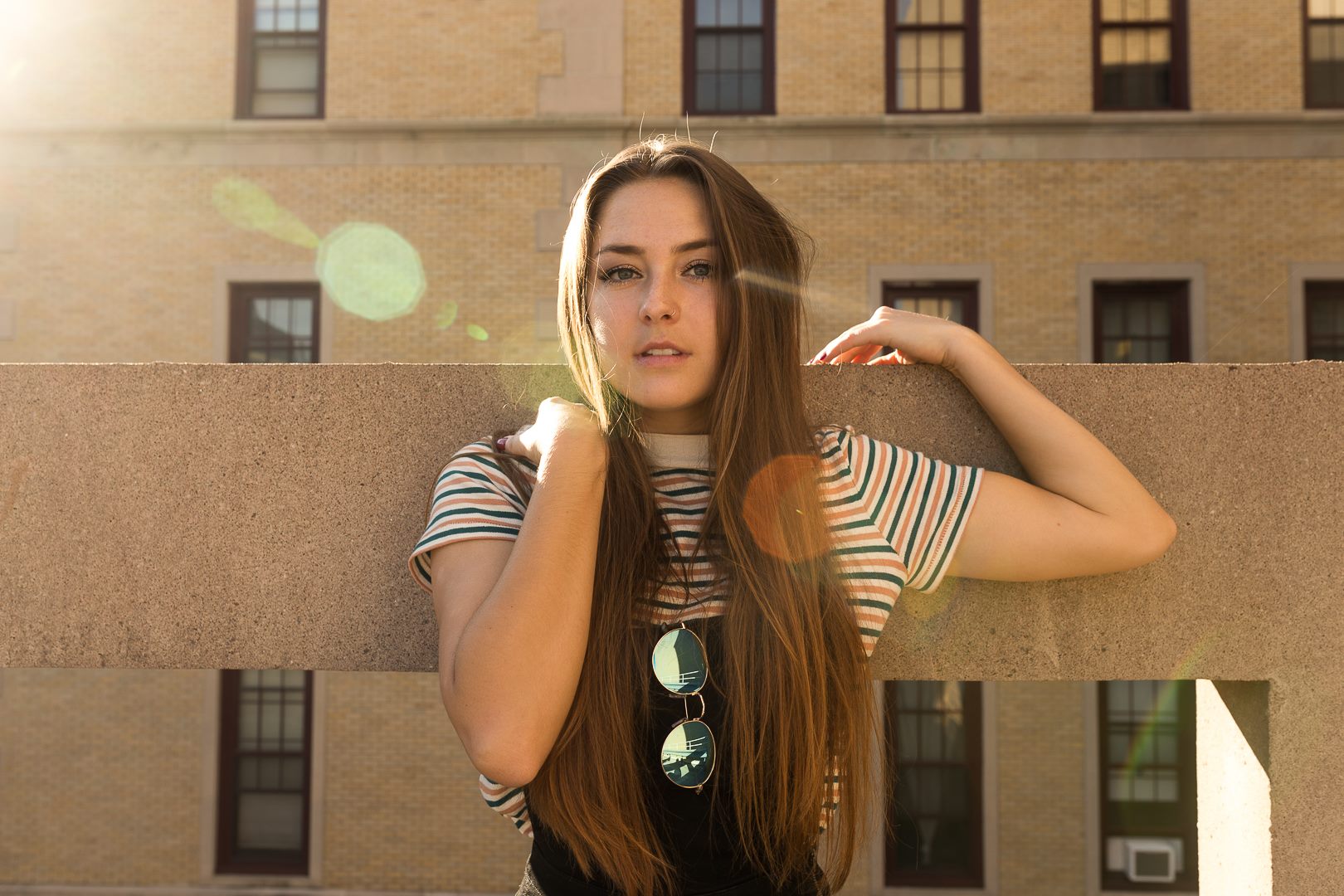 Photos shot by the overall coolest guy around (get the pun I did there, heh): Ceasar Jones.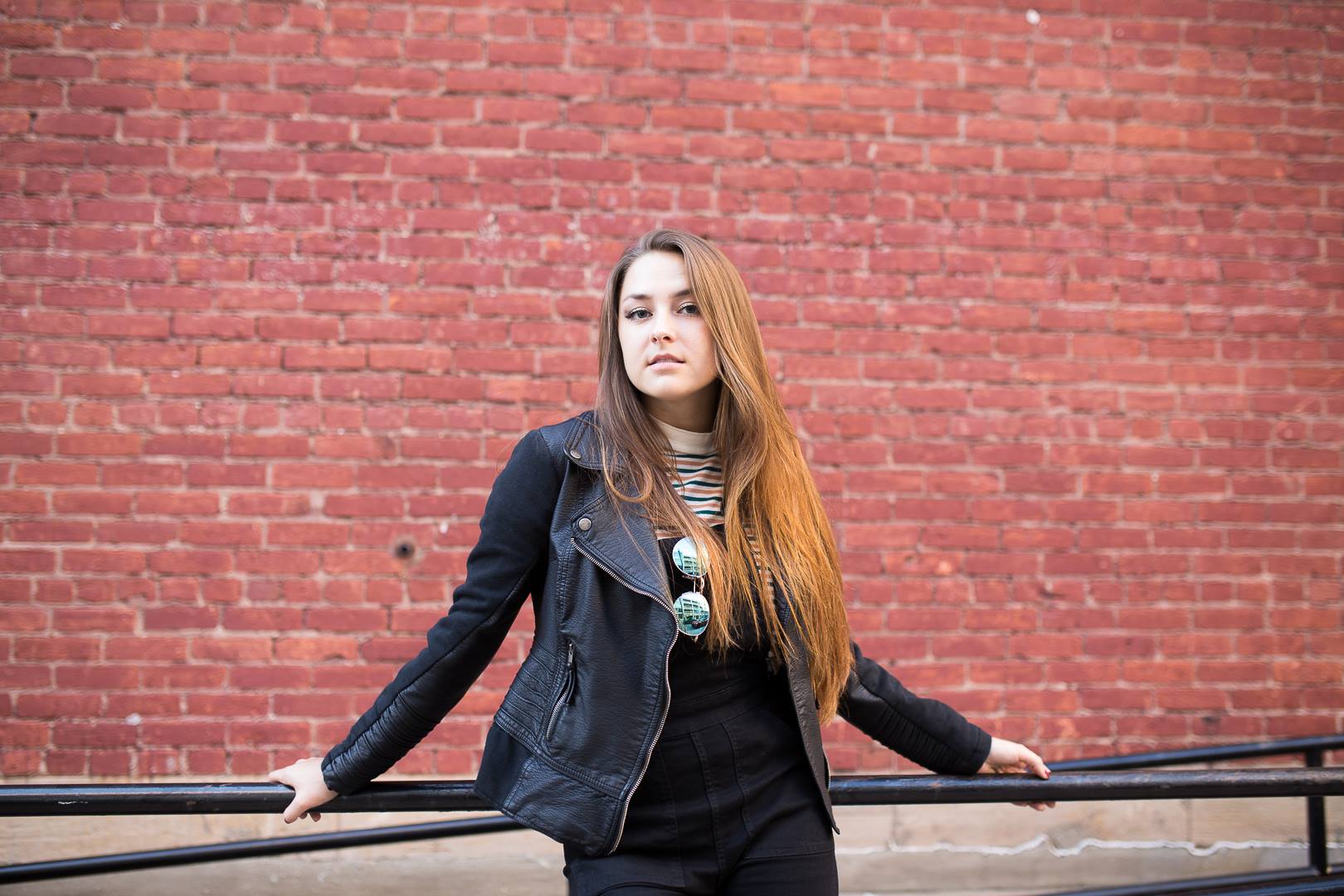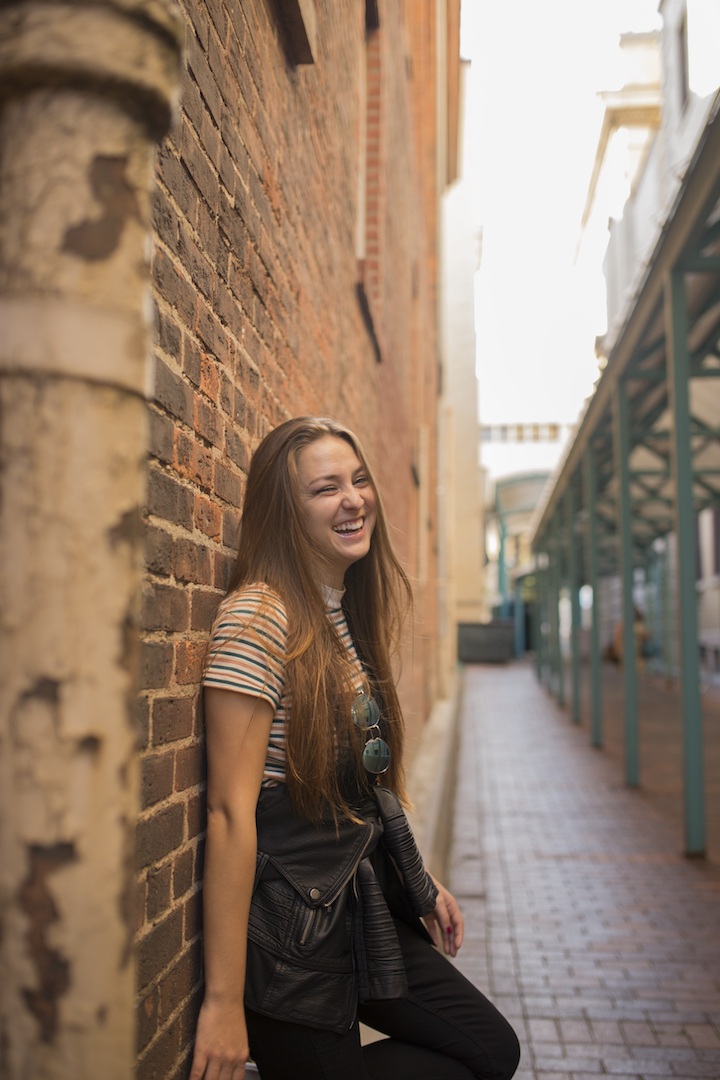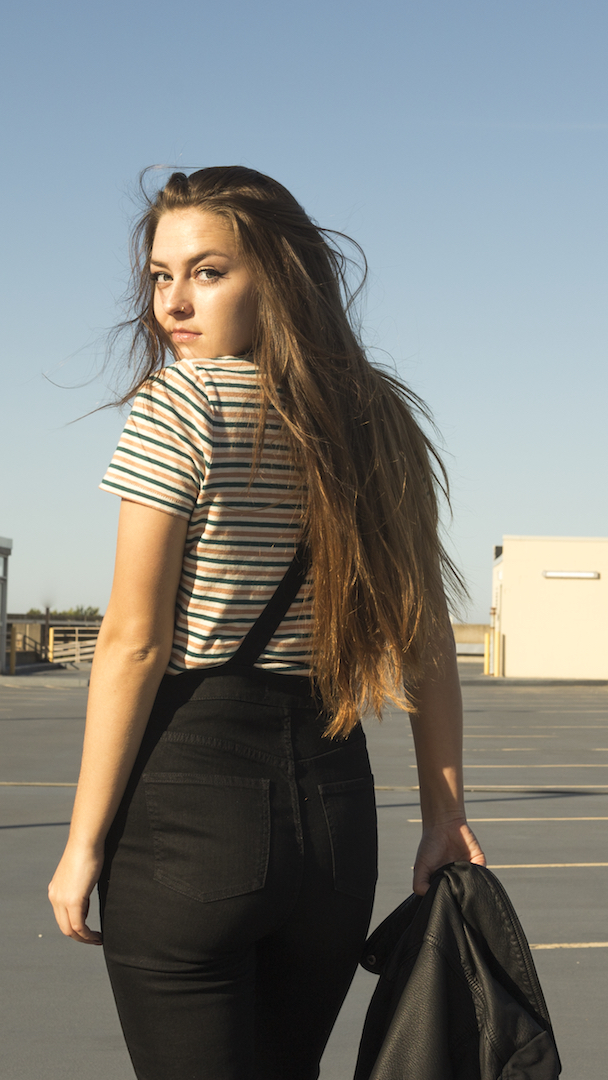 #DENIMMADEWELL
Whether you decide to pair the overalls with a baggy sweater crop top, a band tee, or just a plain 'ol white t-shirt, the possibilities are truly endless. Just have fun and explore and you'll always be fashionating. 😉
Thanks for reading!
xoxo,

SHOP THE POST: Be sure to click on the links and pictures below to get a "copy-cat" outfit just like mine!
Skinny Overalls: raw-hem edition: $148.00. One-piece gets all kinds of compliments. Stretchy and streamlined, these are overalls made sexy (particularly in wear-with-everything black).
Retro Tee in Stripe: $42.00. Inspired by vintage finds, this retro-striped tee has a high crewneck and easy fit. So good with overalls or a romper.
Warehouse Leather Look Biker Jacket $105.00. A high street jacket that has faux leather and lined design. This jacket is very trendy-get yours now!
18k Gold + Sterling Silver Plated Basic Hoop Earring: $20.00 Must-have delicate hoop earrings with fine metal finishes + a minimal post tube closure. 
Converse Chuck Taylor All Star High White Leather: $69.95. The Chuck Taylor All Star shoes are recognized around the world as a symbol of originality and self-expression. These shoes are such a wonderful combo with these overalls.
Glossier Clear Lip Gloss: $14.00. This lip gloss gives a cushiony, crystal clear shine—no gluey feeling, no stickiness, no grittiness, no glitter. SUPER OBSESSED WITH THIS BRAND…!
Fest Aviator Sunglasses: $55.00. Timeless round aviator sunglasses with cool mirrored lenses—all at one very sweet price.