I'm thrilled to be back in New York! Other than the crazy load of 21 credit hours, homework/studying, and working three jobs- in spite of my chaotic schedule I am blessed and extremely grateful to be a college student. To all my Fashionating readers, please- please, forgive me for not posting sooner!
I had so much fun visiting the city (and no, Time Square never fails to amuse me, no matter how many times I've been there! Because… Hello? SHOPPING!!!) the other weekend, and was so psyched to post this blog. I met this AMAZING photographer, Joey Cortez. Be sure to go check out his page after reading this! He is- I repeat, AMAZING. While my time up there, I also got recruited to model for "Red Star Modeling." I'm forever grateful for the opportunities and doors that keep on opening. I hope you guys can help me take this even further!
While my time in NYC, I went in the 6-story Forever21 and spent nearly every cent I had (Be wise, and don't do this). I felt the need to share this breathtaking yellow romper. Now that summer is ending and autumn is approaching, gold, bronze, copper, and burnt orange are the colors to keep an eye out for when shopping or picking out an outfit. With this light outfit, I hope to somewhat show y'all how to transit from summer to fall.
Before you scoff and say, "Yellow isn't my color" and leave this page, hear me out.
The trick is to find the appropriate hue of yellow that best compliments your skin's undertone.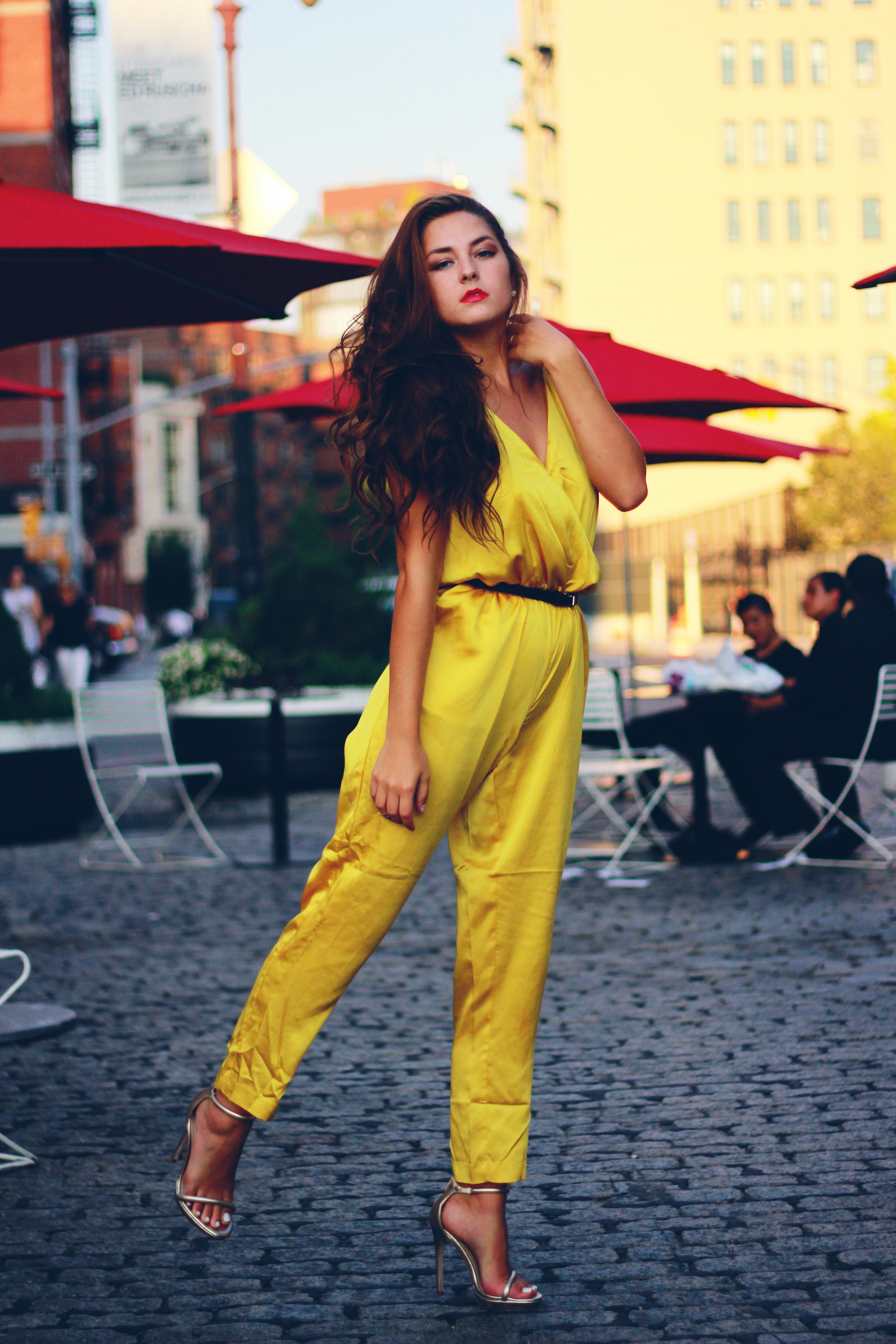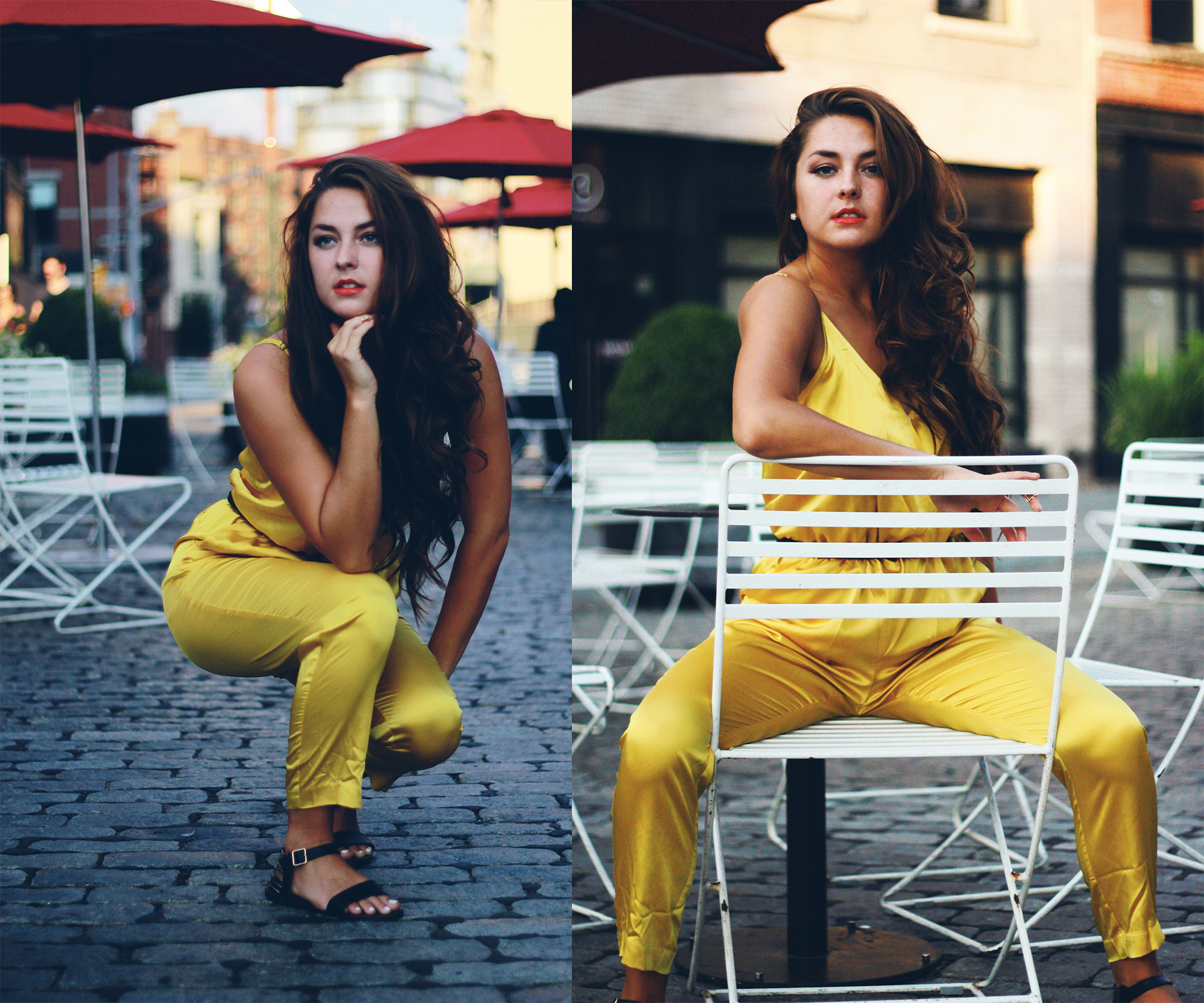 There are so many shades of yellow that is almost impossible to list hem all. For now, I'm going to do you guys a favor and list the best yellow that matches the color of one's skin. Be sure to click on the "Ask Me Anything" tab to give me your feedback.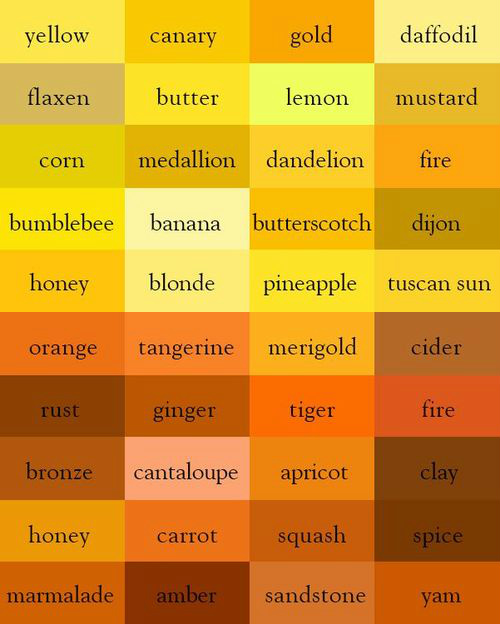 Other than finding what color best fit our personality and attitude, it is important to find the best shade that draws out the best of you. Typically, if you have a cool skin tone color then the darker shades of yellow would work best. On the other hand, if you're more of a warm skin tone then brighter colors would draw out the skin.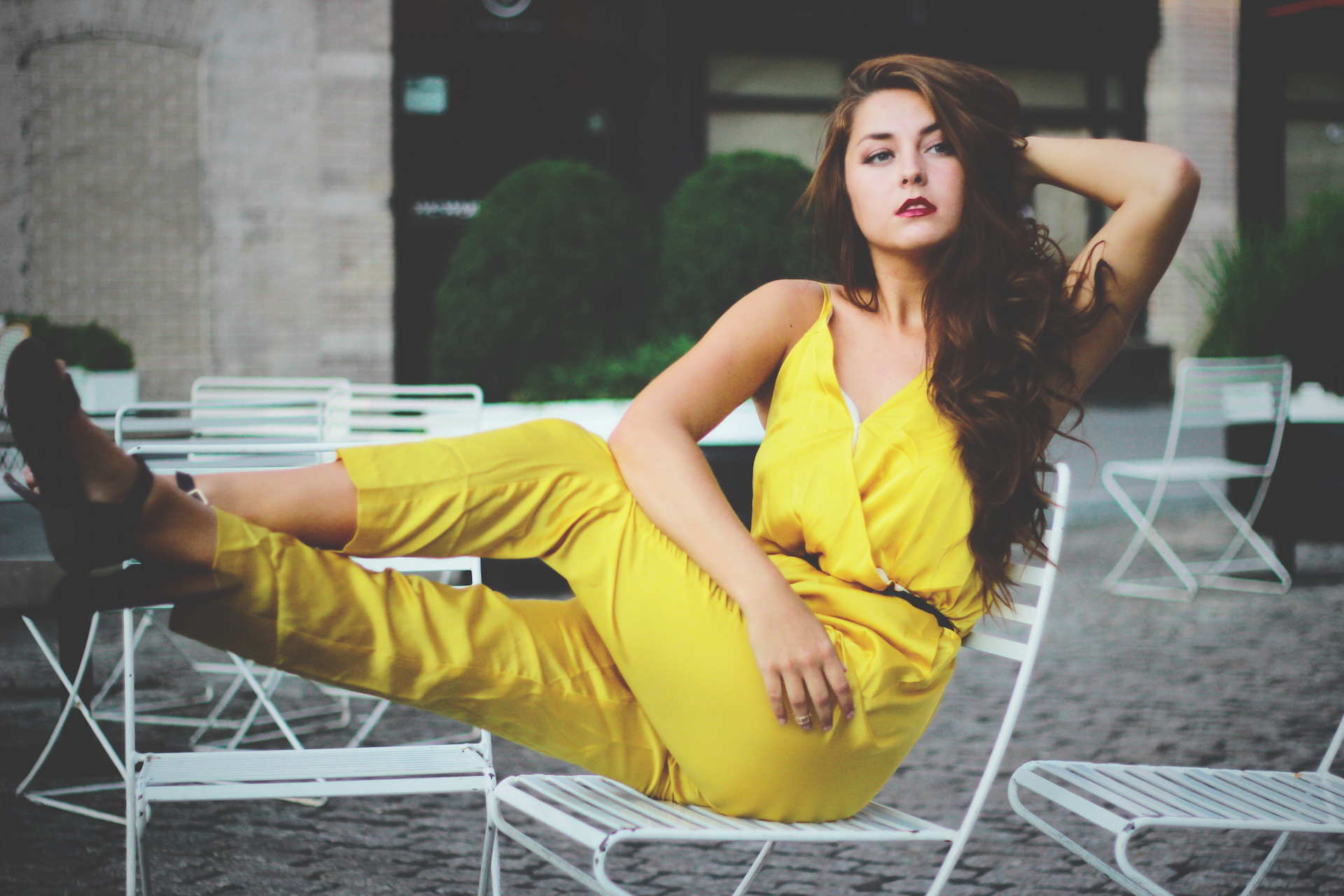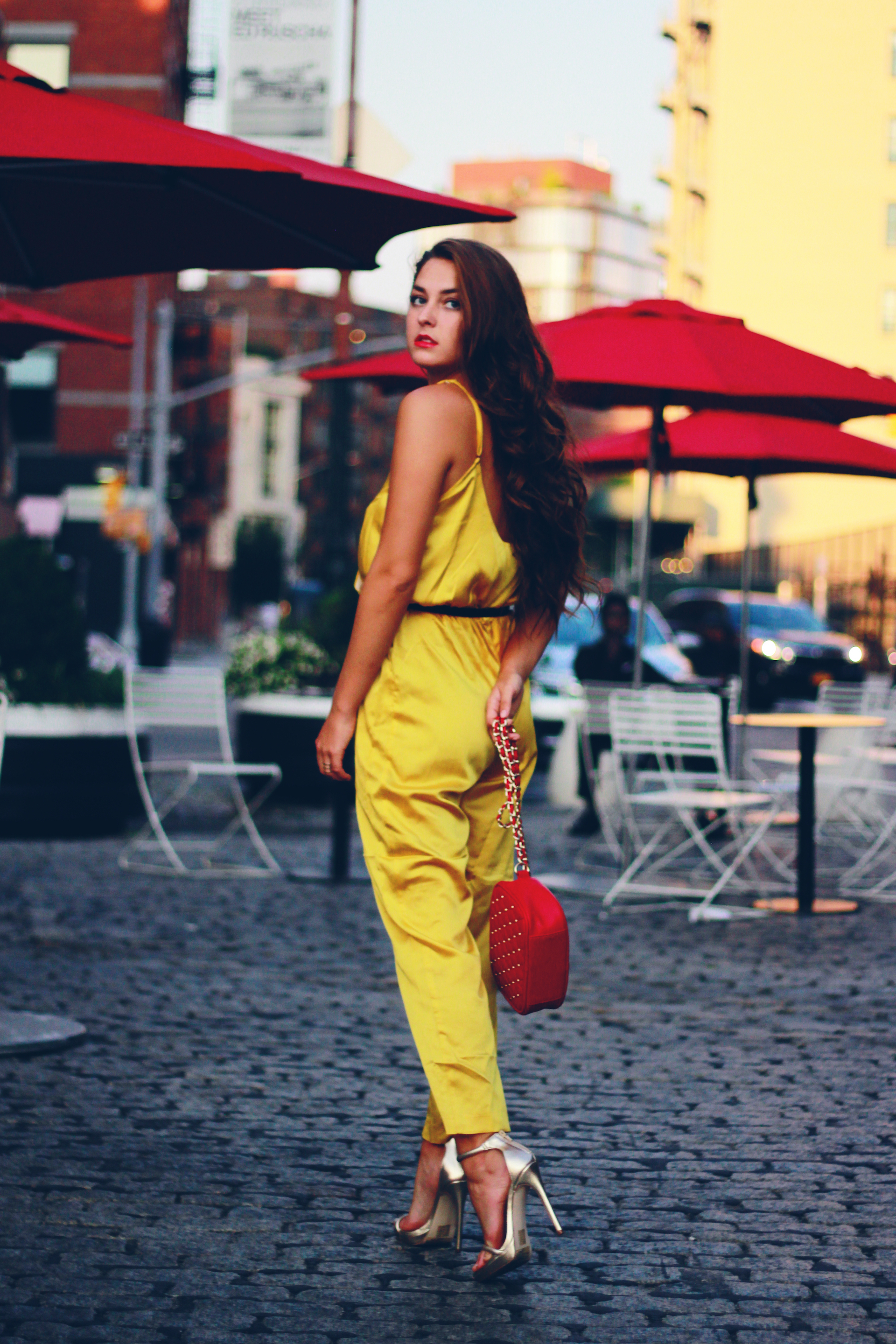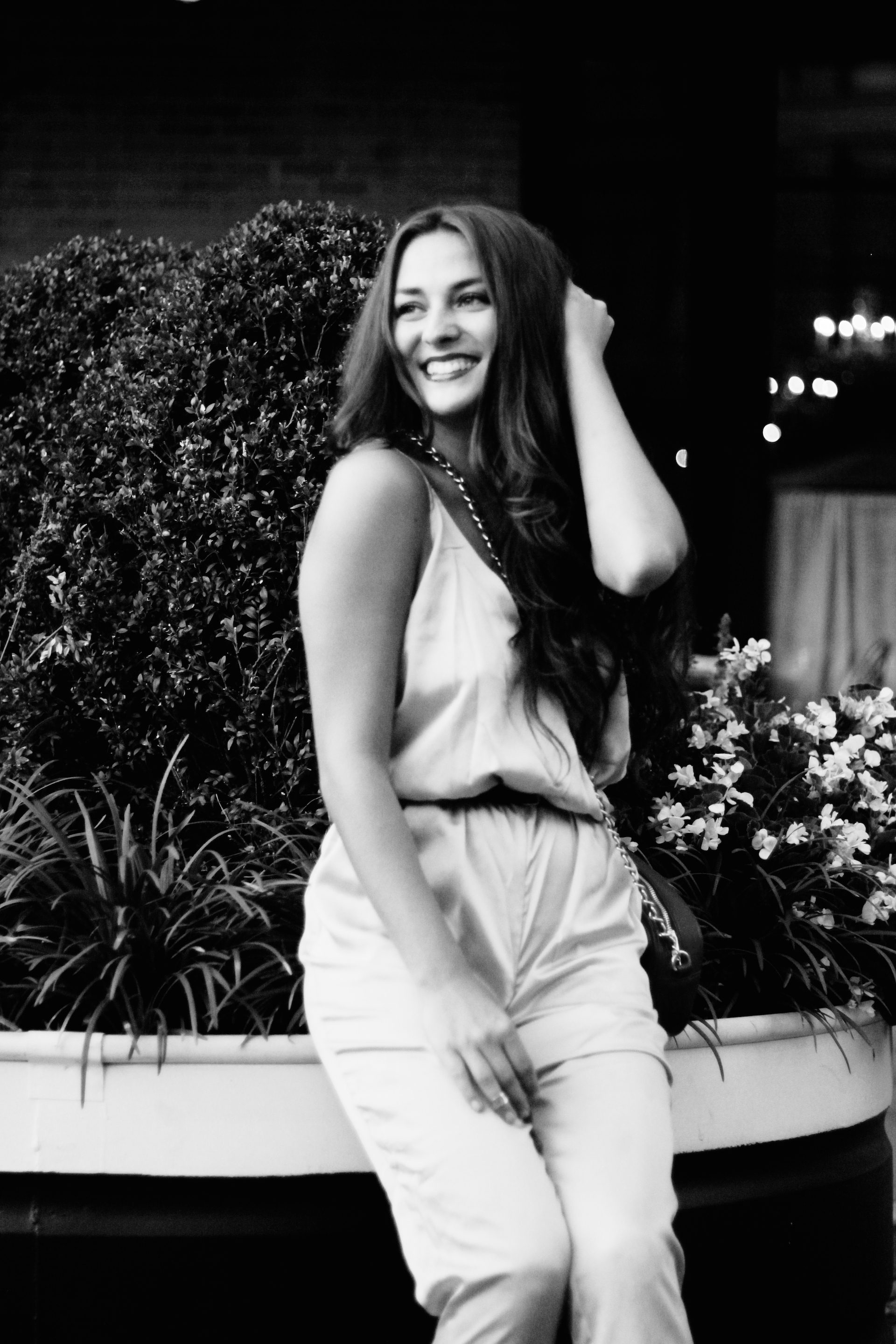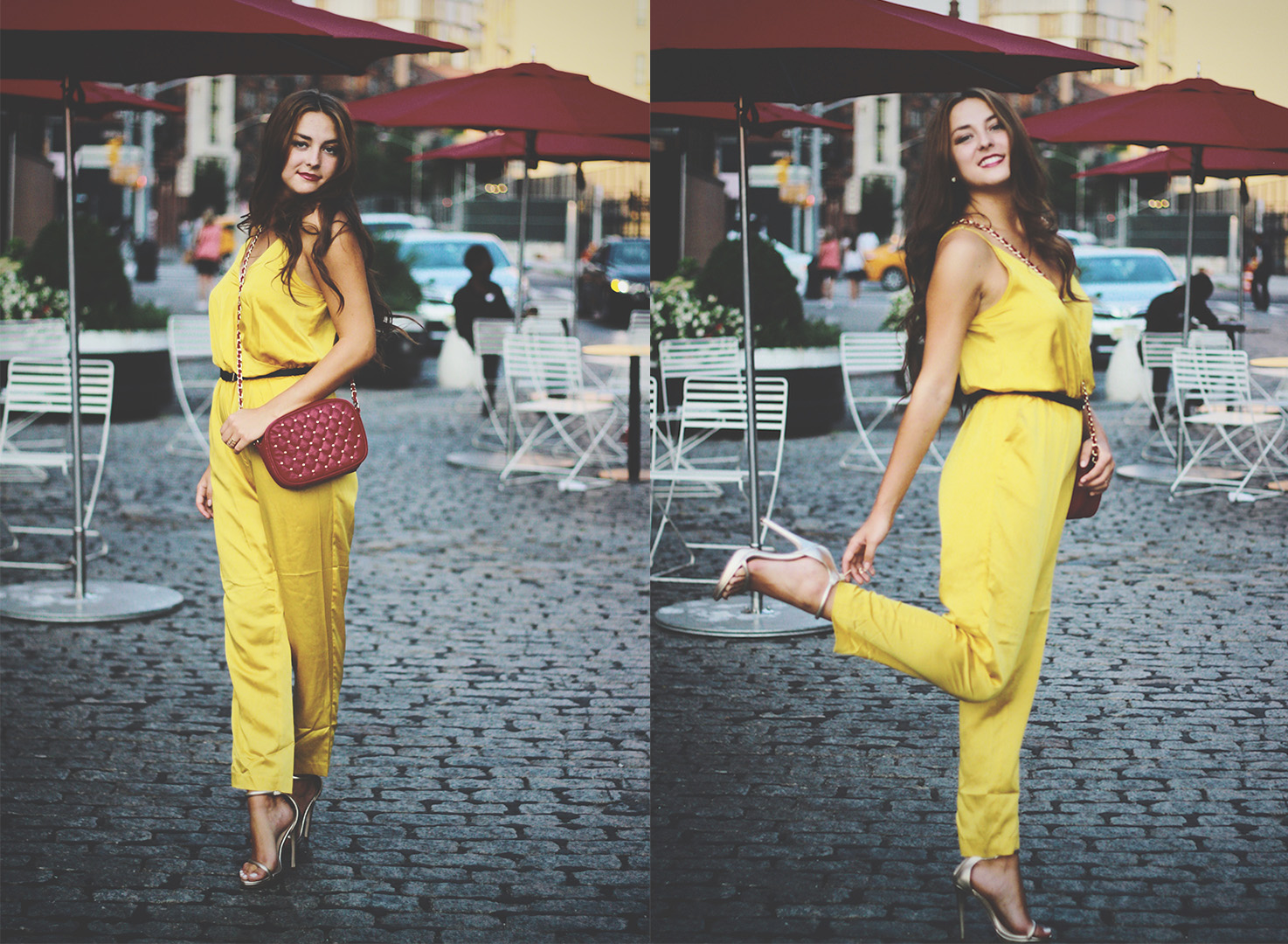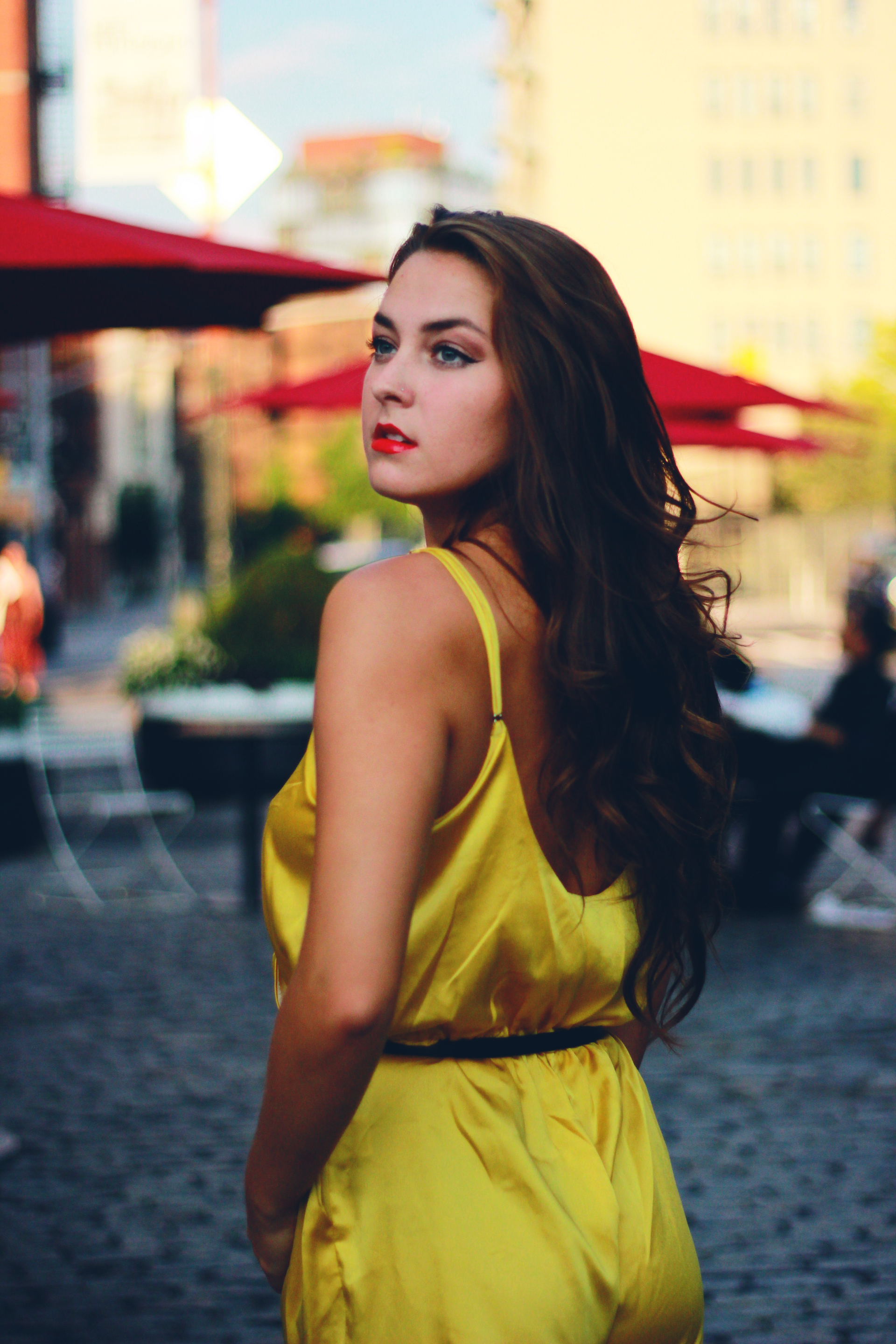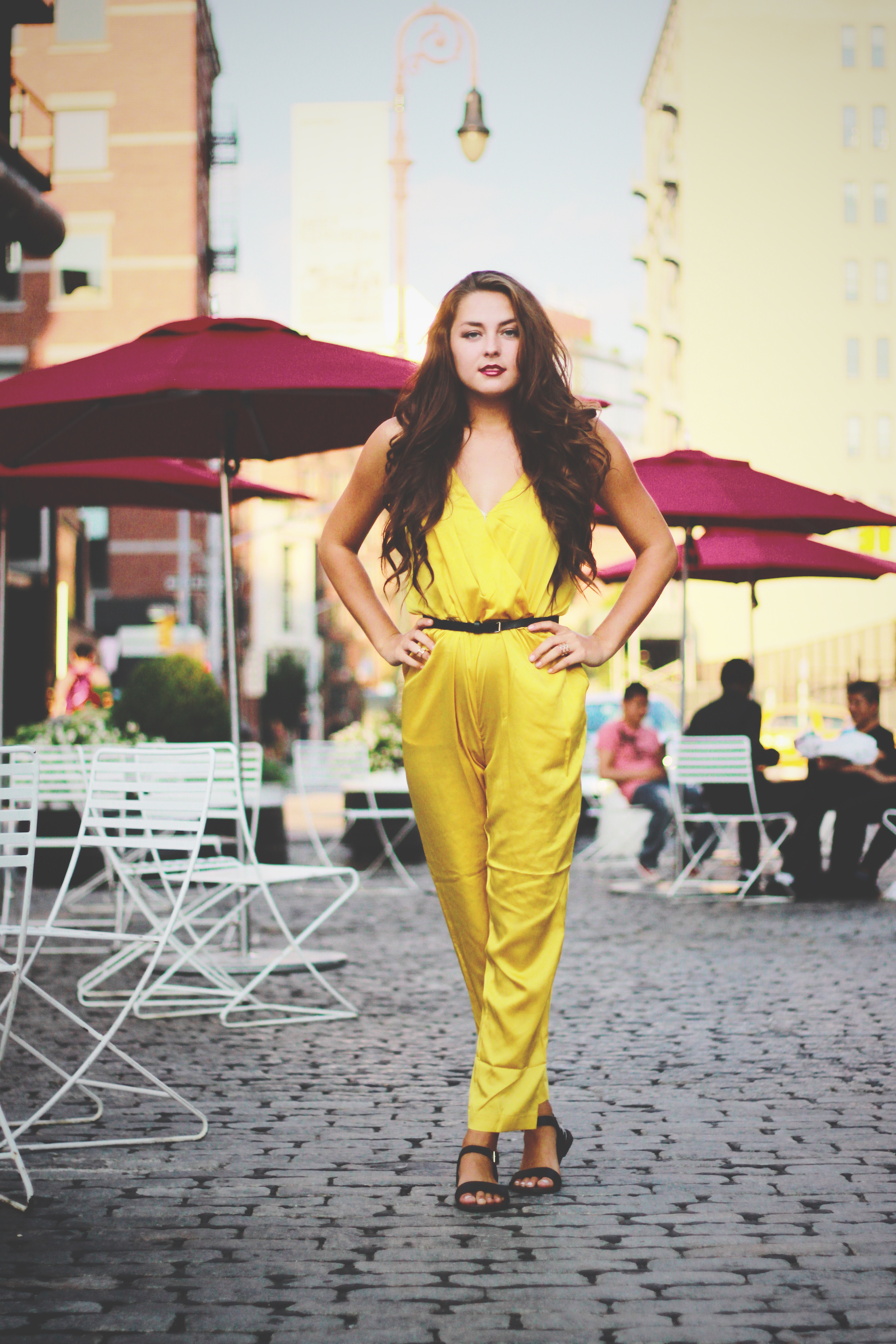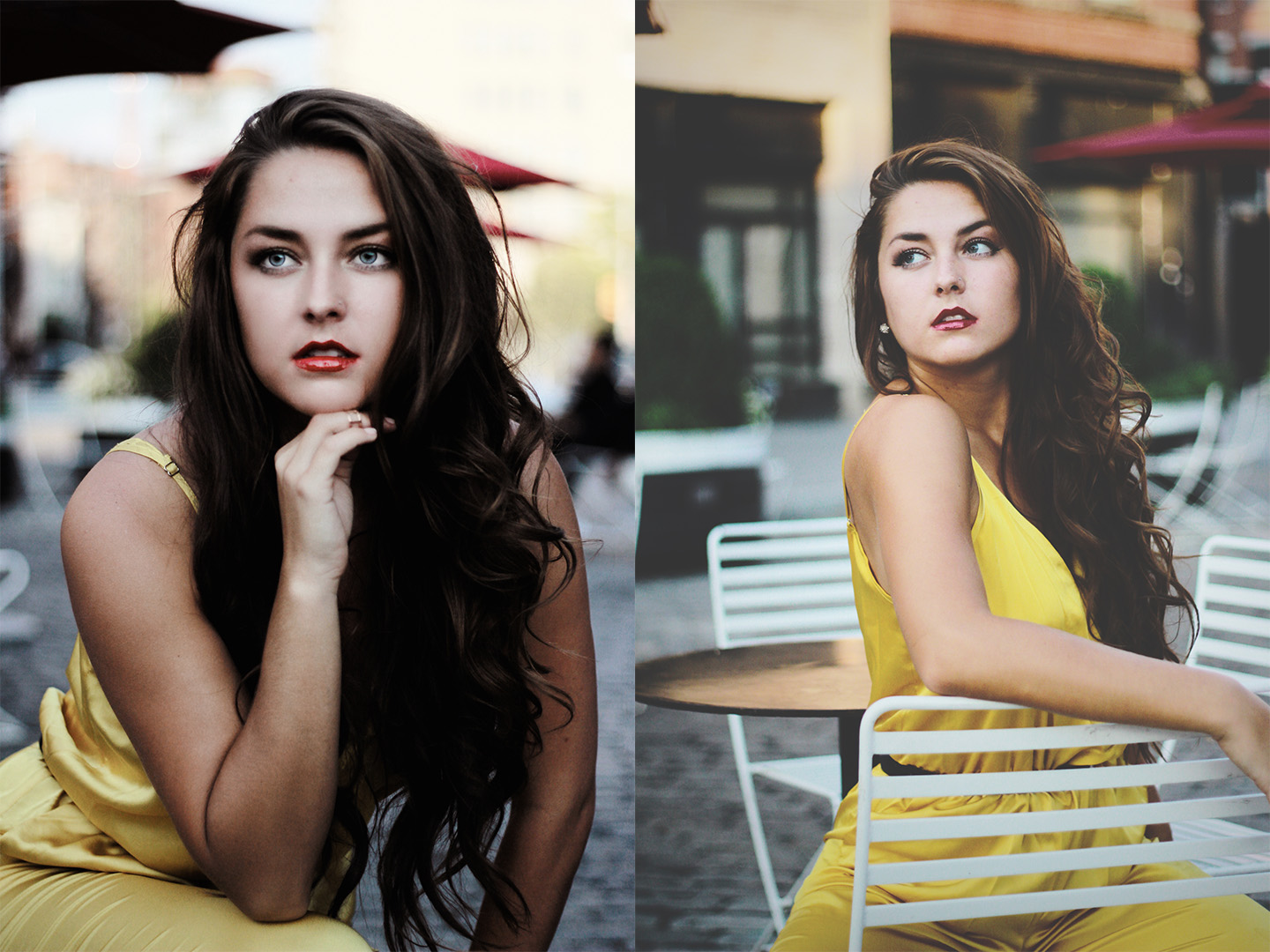 This red cross-body bag reminds me of my ultimate favorite blogger- Chiara Ferragni "The Blonde Salad," and when she made the "McDonald" brand bag super trendy. Do you guys agree!?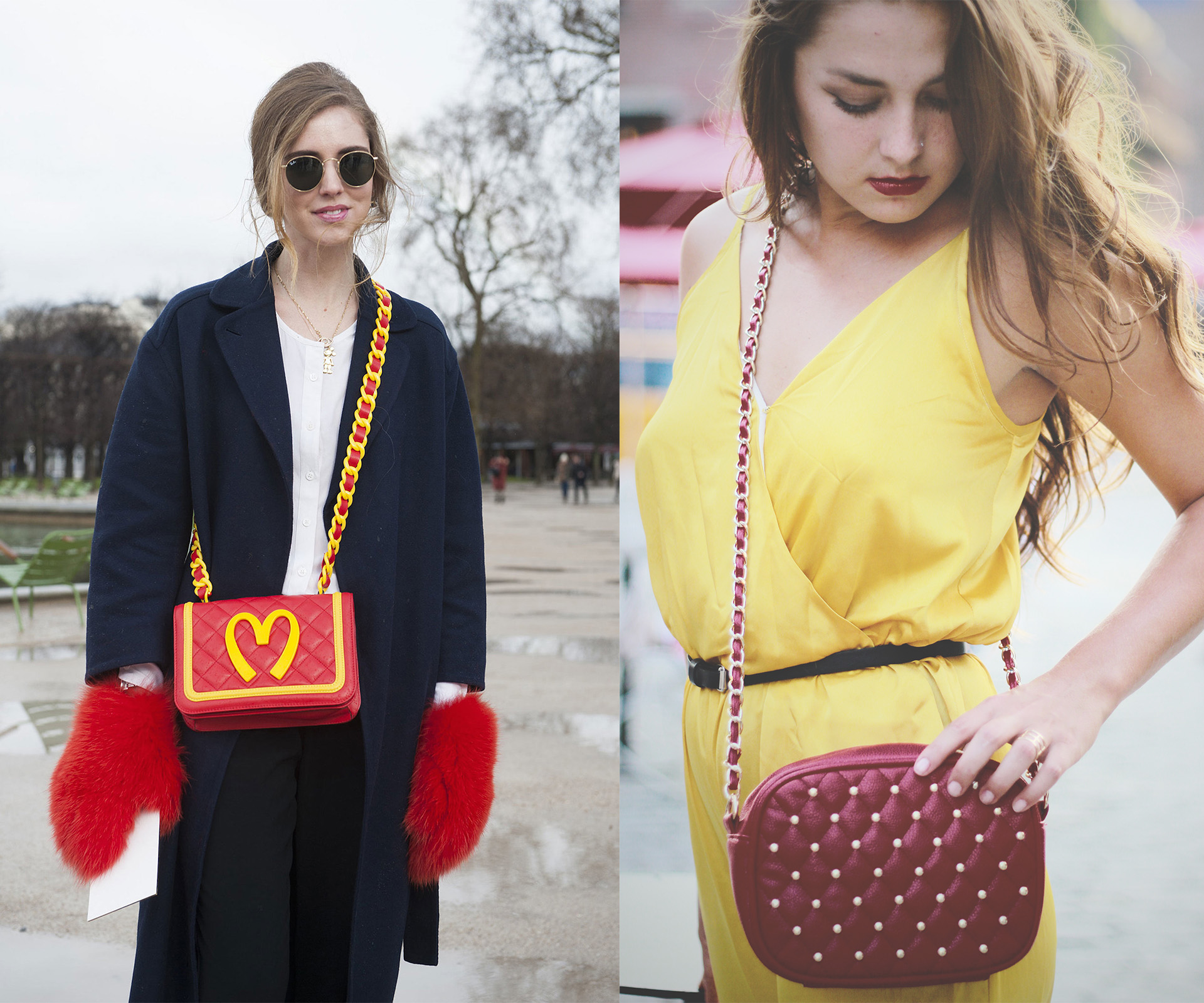 I hope you found this blog helpful! What is a piece you guys have that you guys wear to feel amazing and lux?
Much love. Xoxo,

SHOP THE POST: Be sure to click the links and pictures below to get a "copy-cat" outfit just like mine!
HEADS UP!!  FOREVER21 HUAL! EVERYTHING I WORE IS FROM Forever21. Which makes this easier for y'all to shop! 😀
Yellow Silky Romper: $27.90. A flawless silky romper will keep you looking ladylike in the most modest way.
Metallic Ankle-Strap Sandals: $29.90. These metallic heels are super comfy and easy to combine with different outfits!
Quilted Faux Leather Cross-body: $22.90. This cross-body bag is perfect for a busy day out in the city.
Black Skinny Faux Leather Belt: $5.90. The perfect daytime accessory.
Kat Von D. Everlasting Liquid Lipstick: $20. This lipstick is to DIE FOR. It's a great investment! It's also absolutely perfect for almost every outfit you wear!