Trust me when I say, everyone can wear this timeless trend.
"One is never over-dressed or under-dressed with a Little Black Dress."
-Karl Lagerfeld
There's nothing quite like a clean cut yet sophisticated little black dress. I believe this is a definite "must-have" in every women's wardrobe. Sometimes wearing a LBD can seem to be the ordinary thing that EVERYONE buys and that there is nothing special about it whatsoever. I'm here to break the news on that one and let me tell you gals why.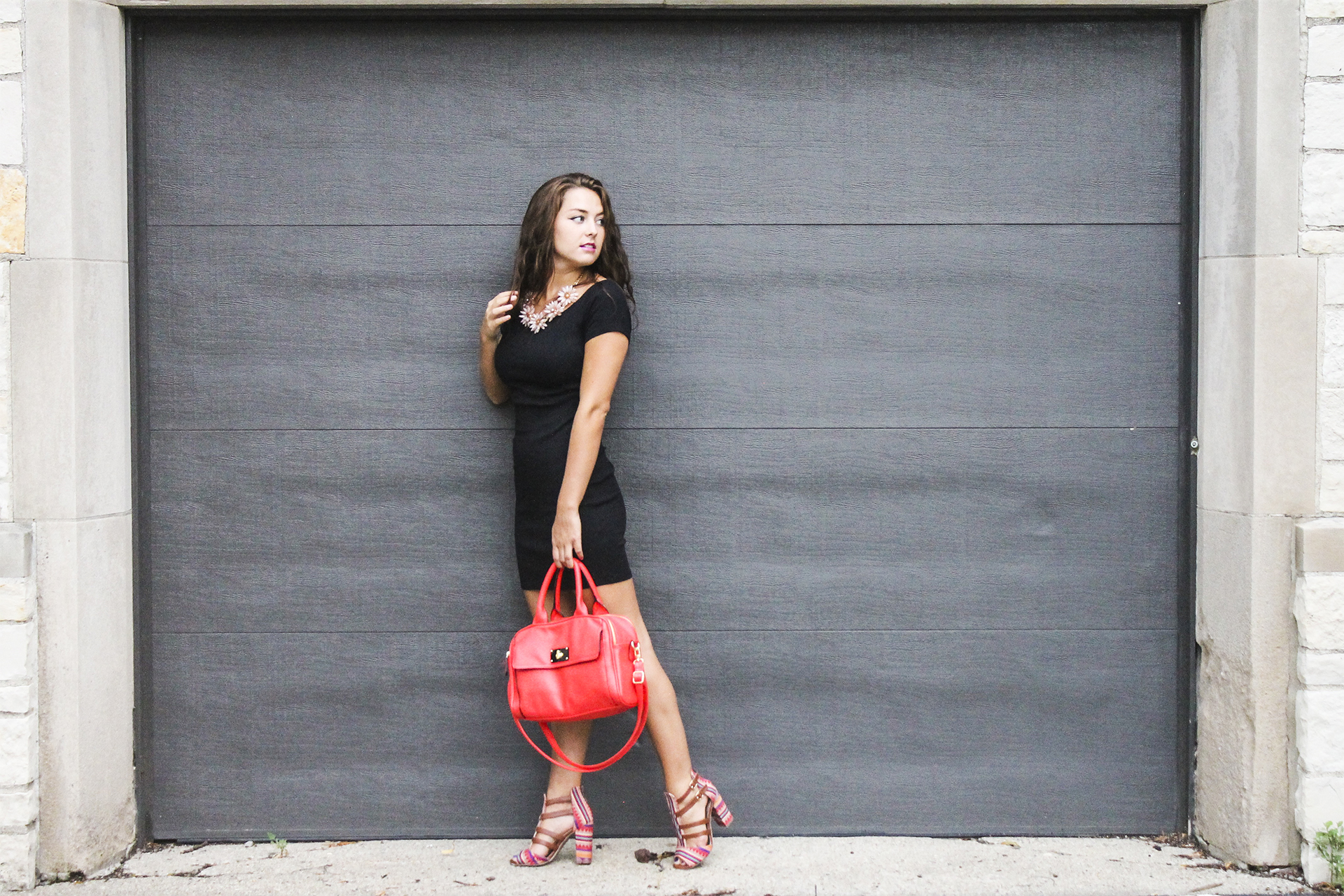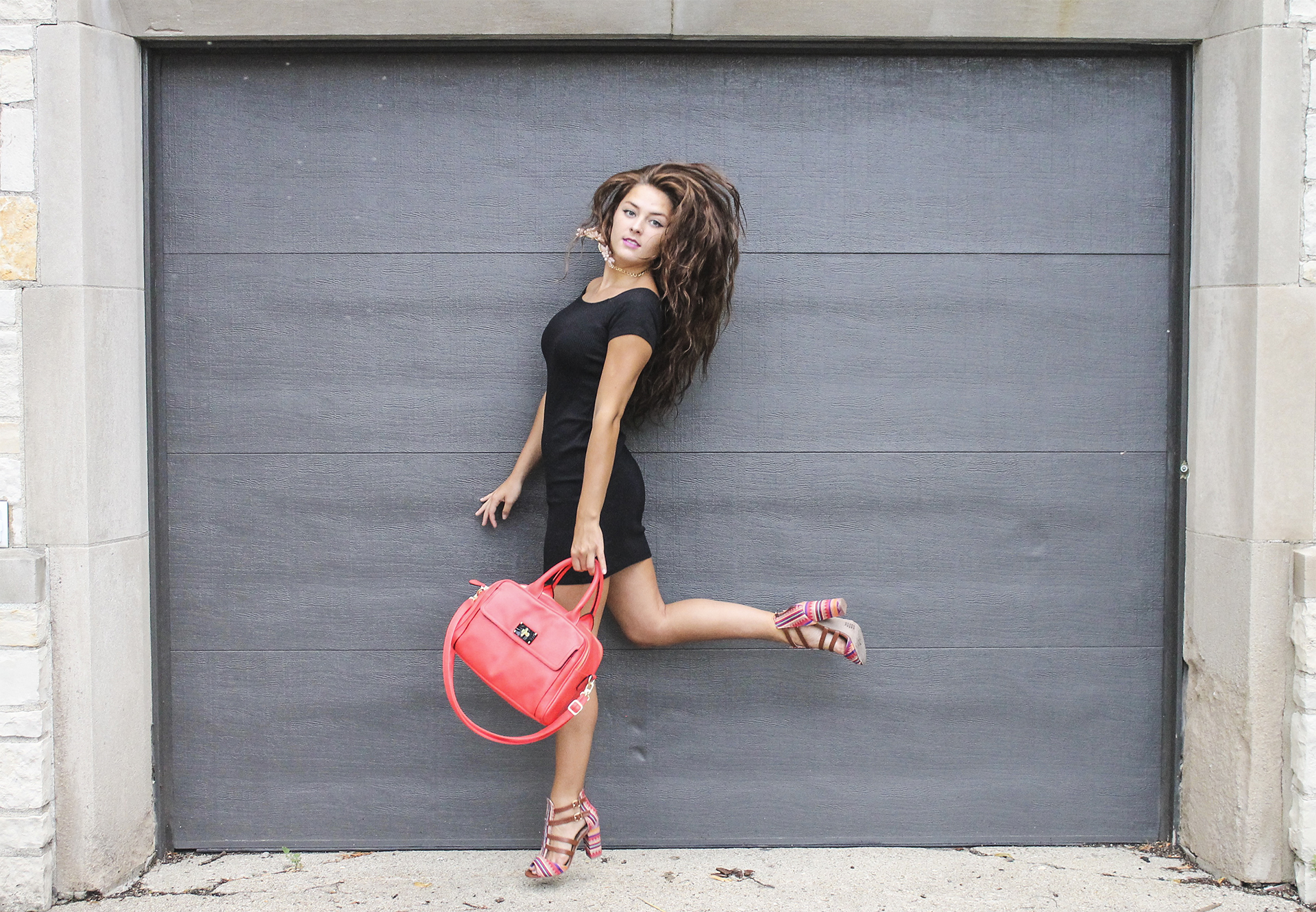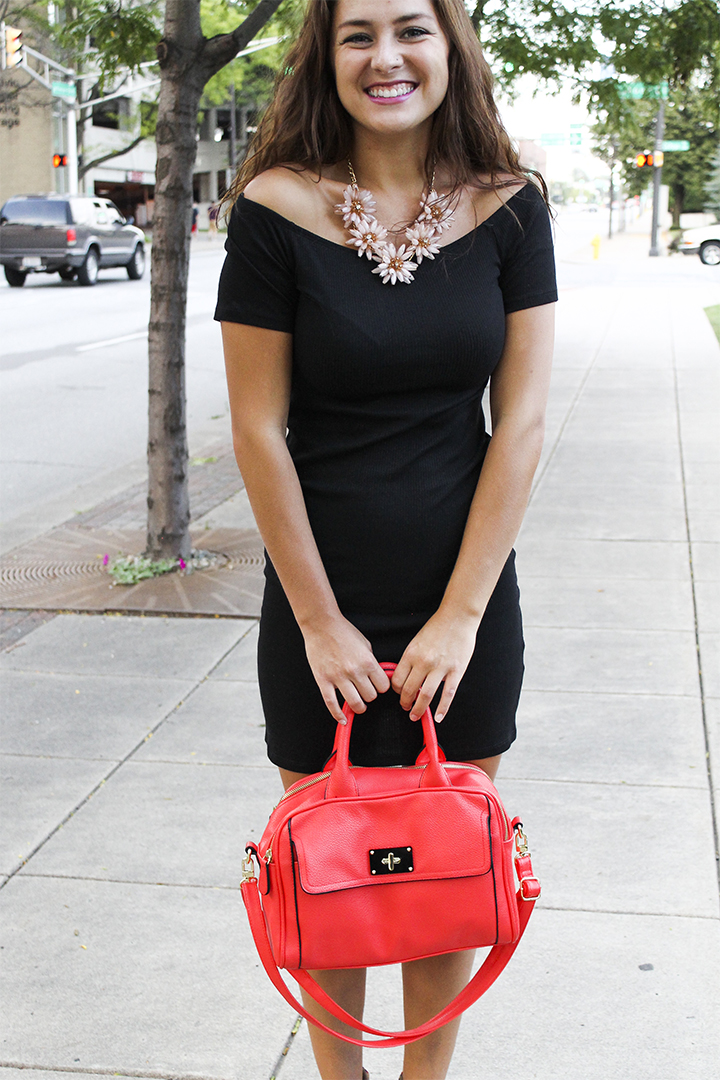 When I'm out shopping- I believe it is, to a very great degree, important to be able to find an item (whether it is a shirt, dress, or a scarf) that you can combine in multiple different ways- because with this piece, you can literally throw a flow-y shirt over this dress and make the dress look like a skirt. Even if your favorite black t-shirt is in the bottom of your dirty-laundry basket, you can make it up and throw on a skirt. With this outfit, it may seem like I'm not throwing in all the best possible fashionable combinations, but honestly; if you buy less and choose well- you have everything you need. Sometimes simplicity can be flattering and the best look.
Regardless of the occasion you have to attend, you would know instantly that you have something to wear- albeit its neutral nature.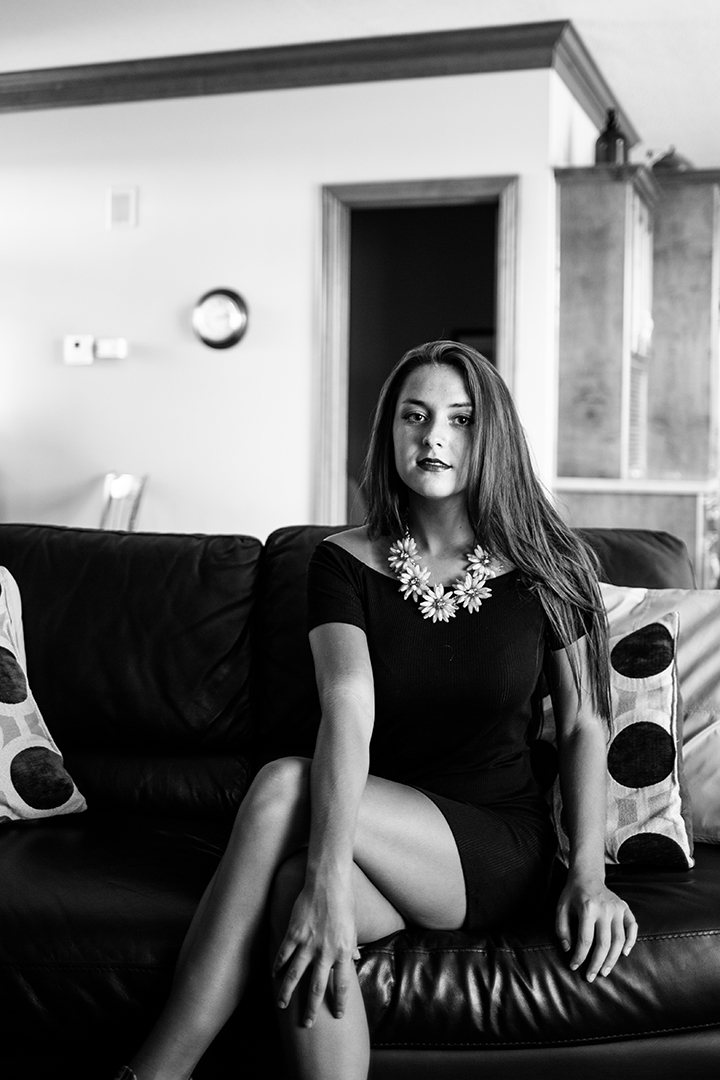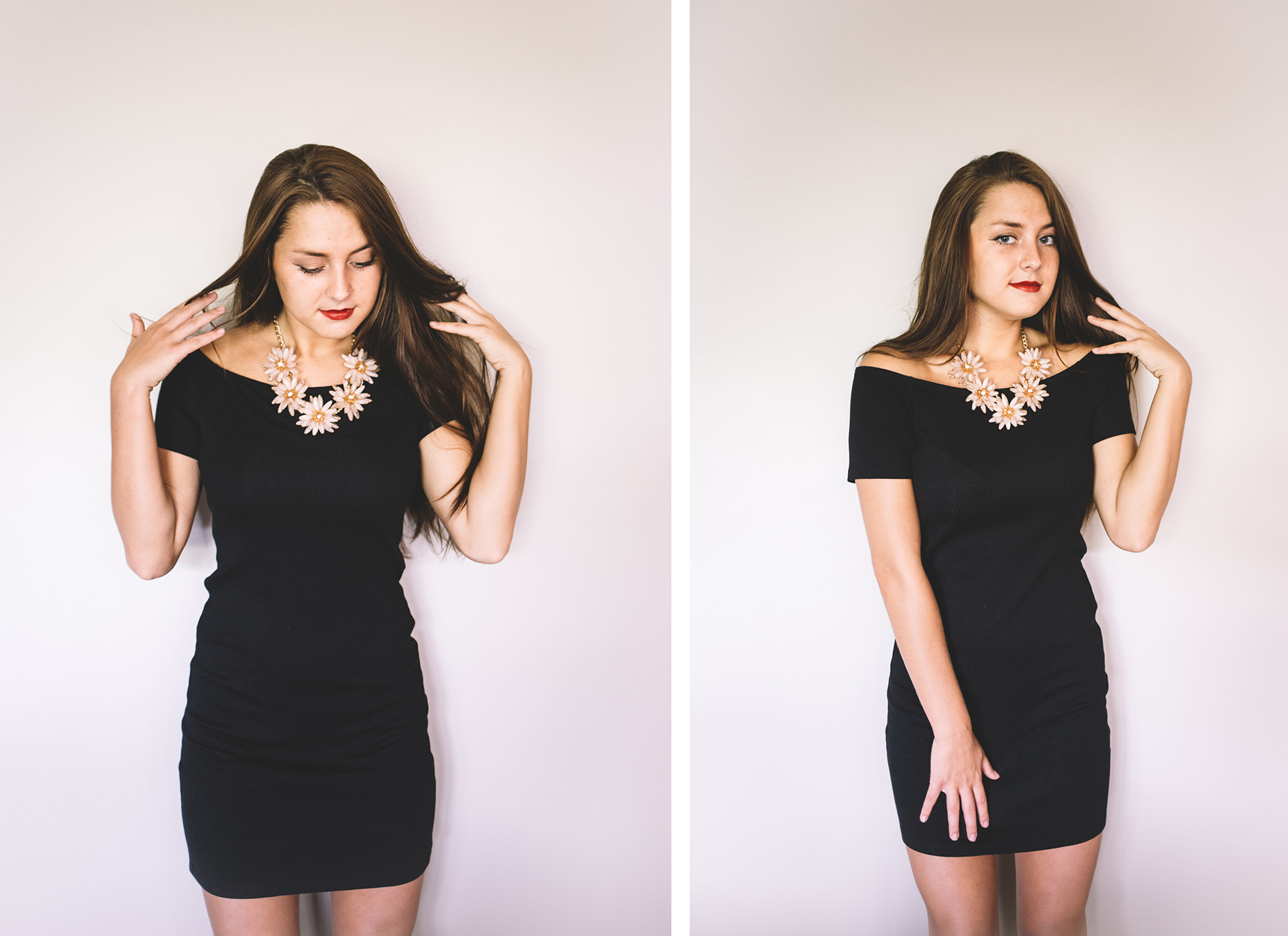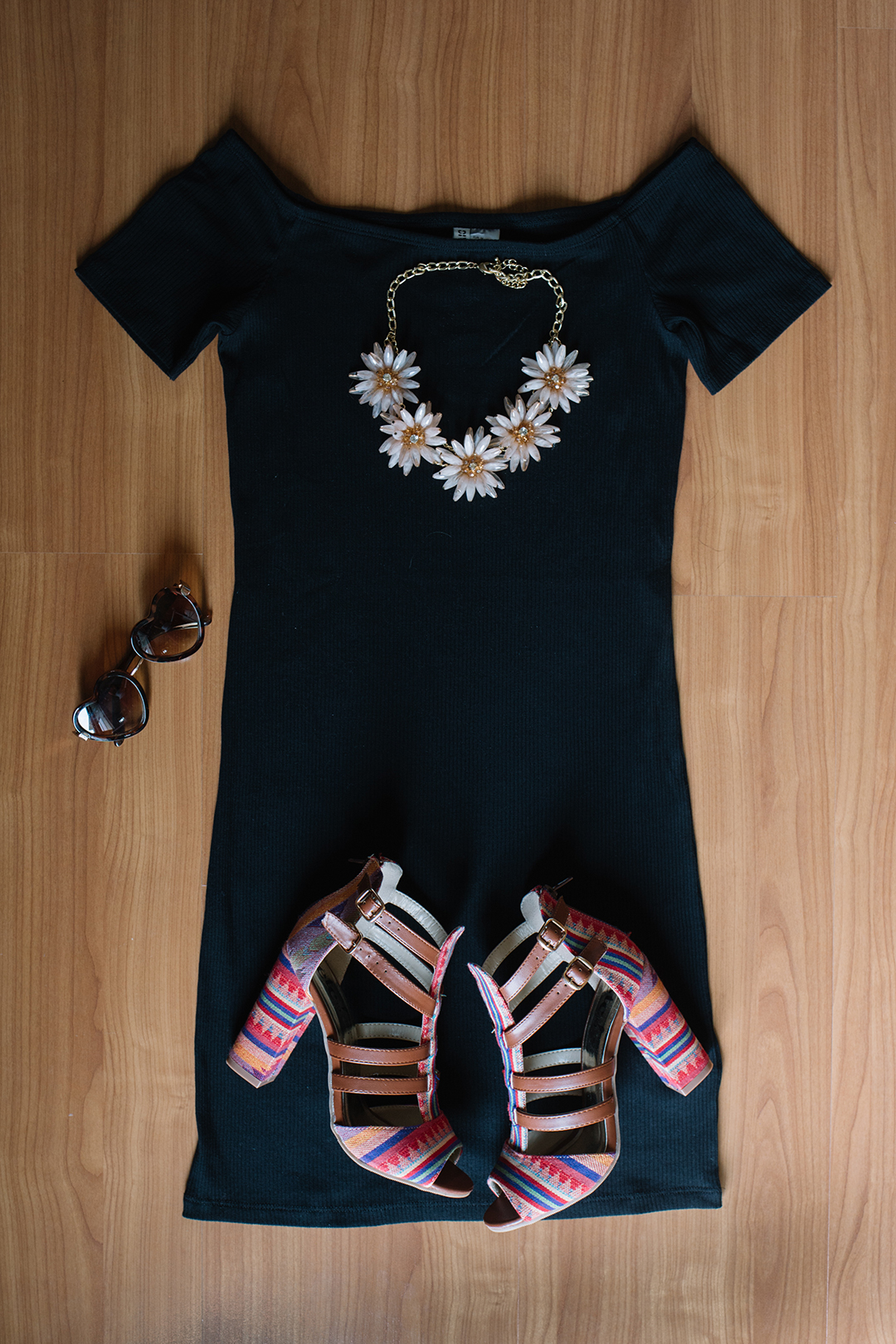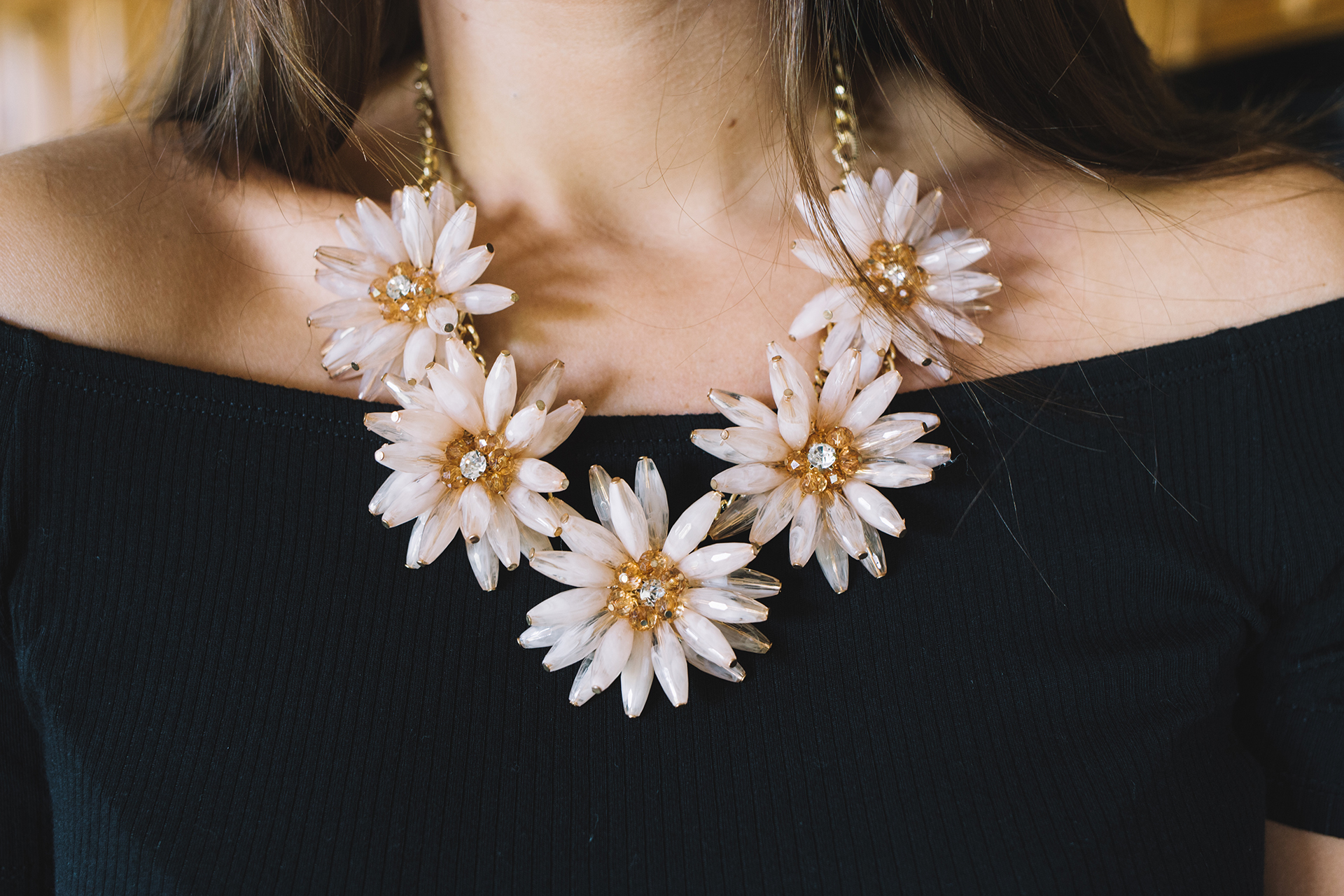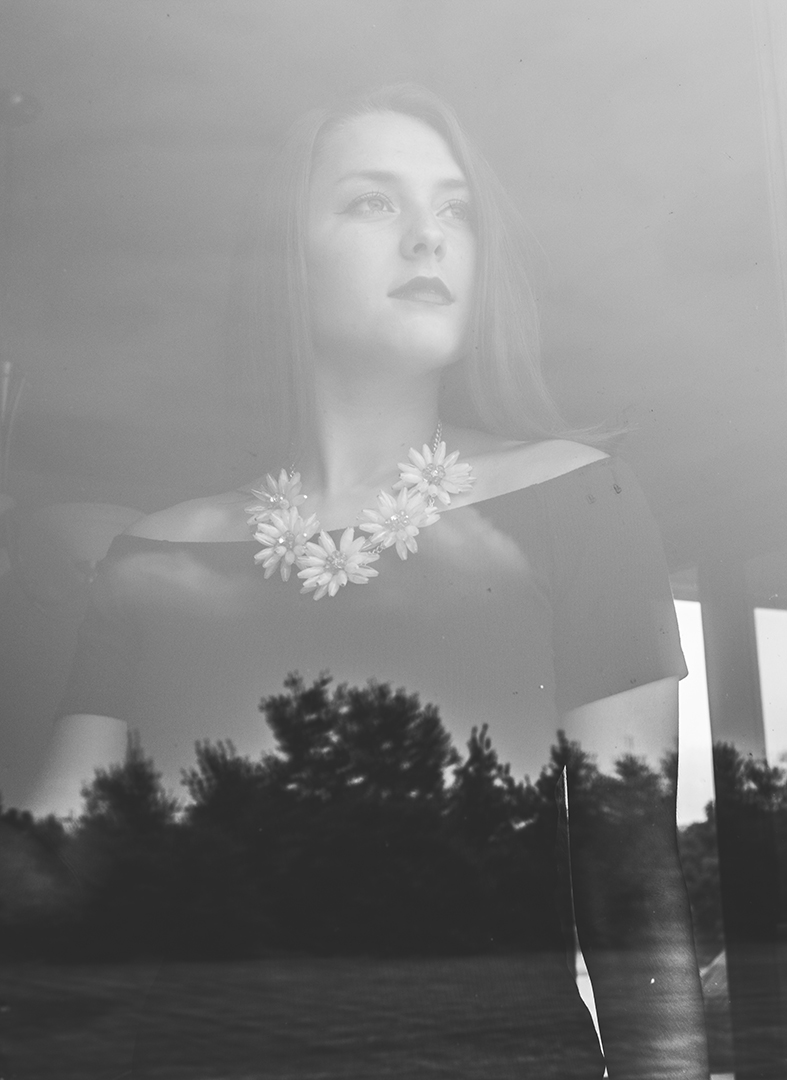 The key to wearing all black without looking too mundane is to mix different textures in the look. The tribal details and the lively colors on these particular heels caught my eye and are what sold me on pulling off a unique twist to the LBD.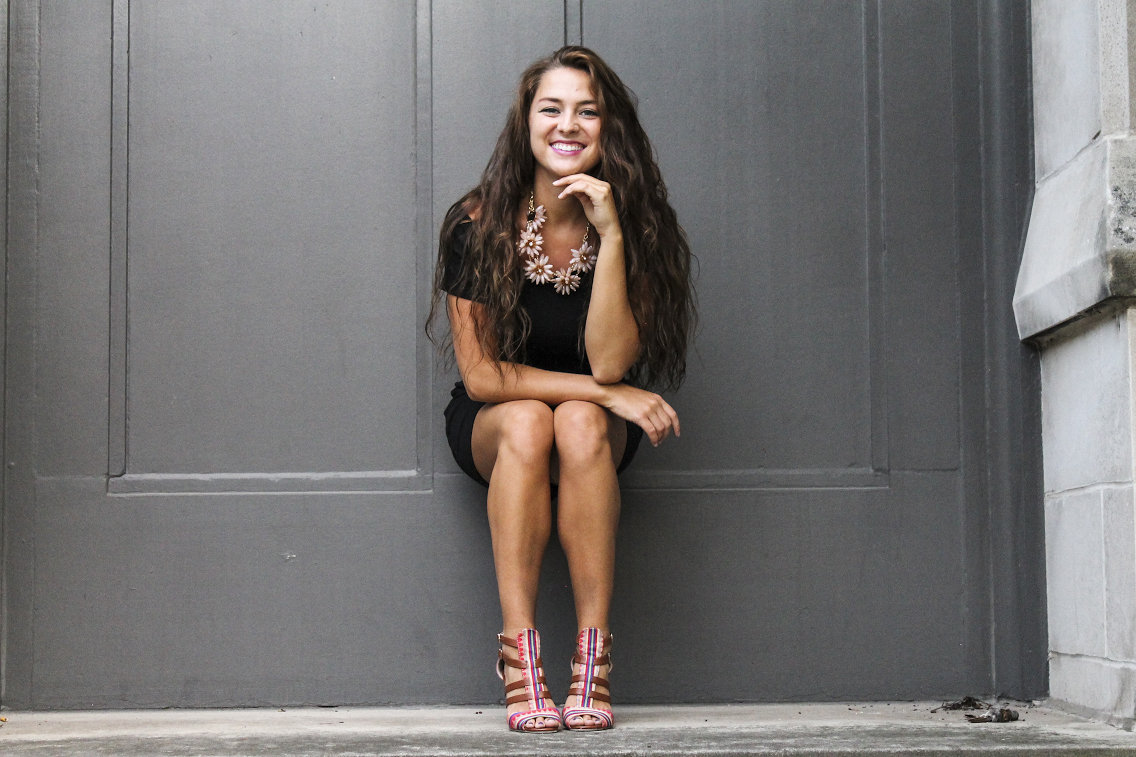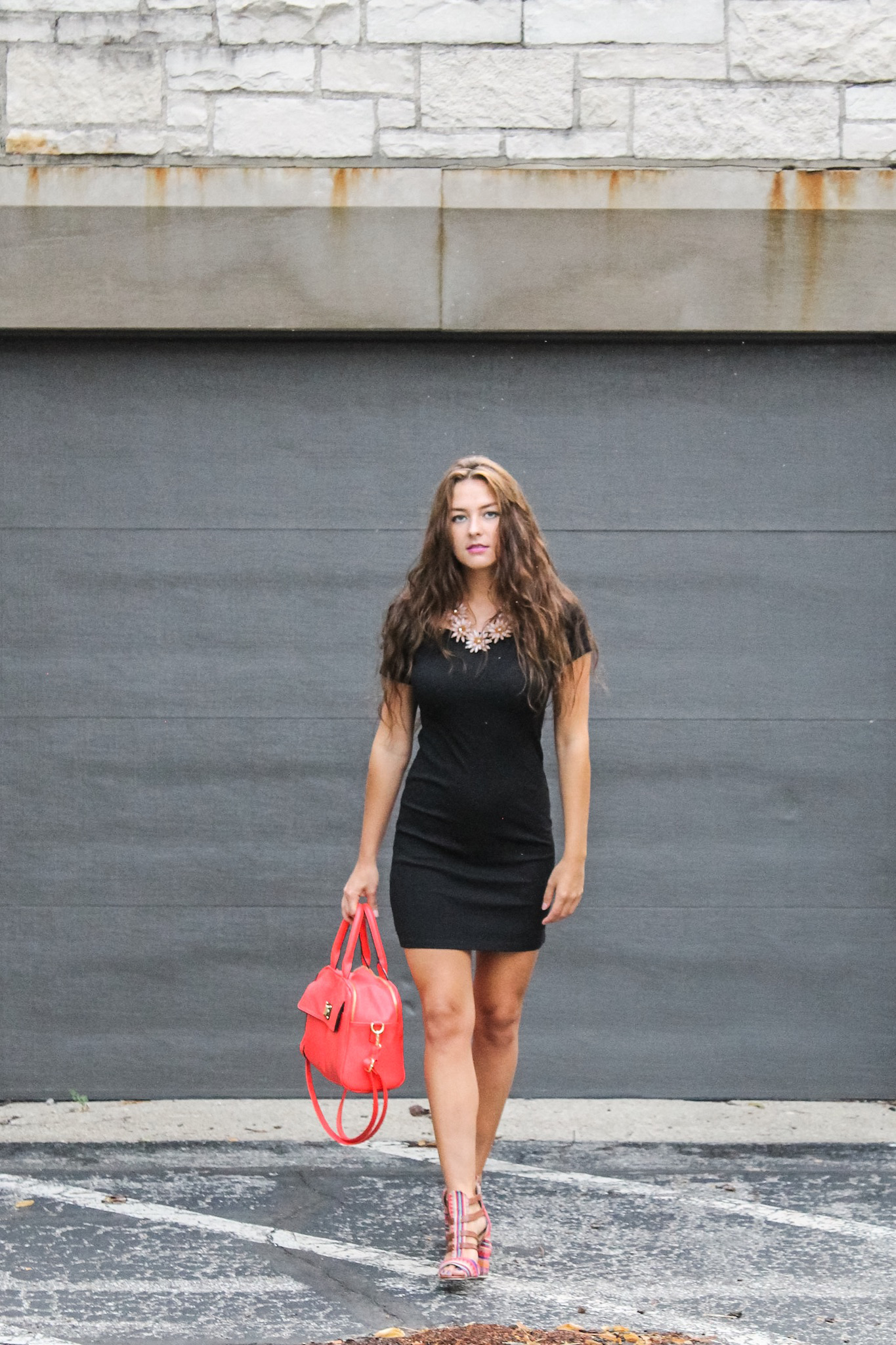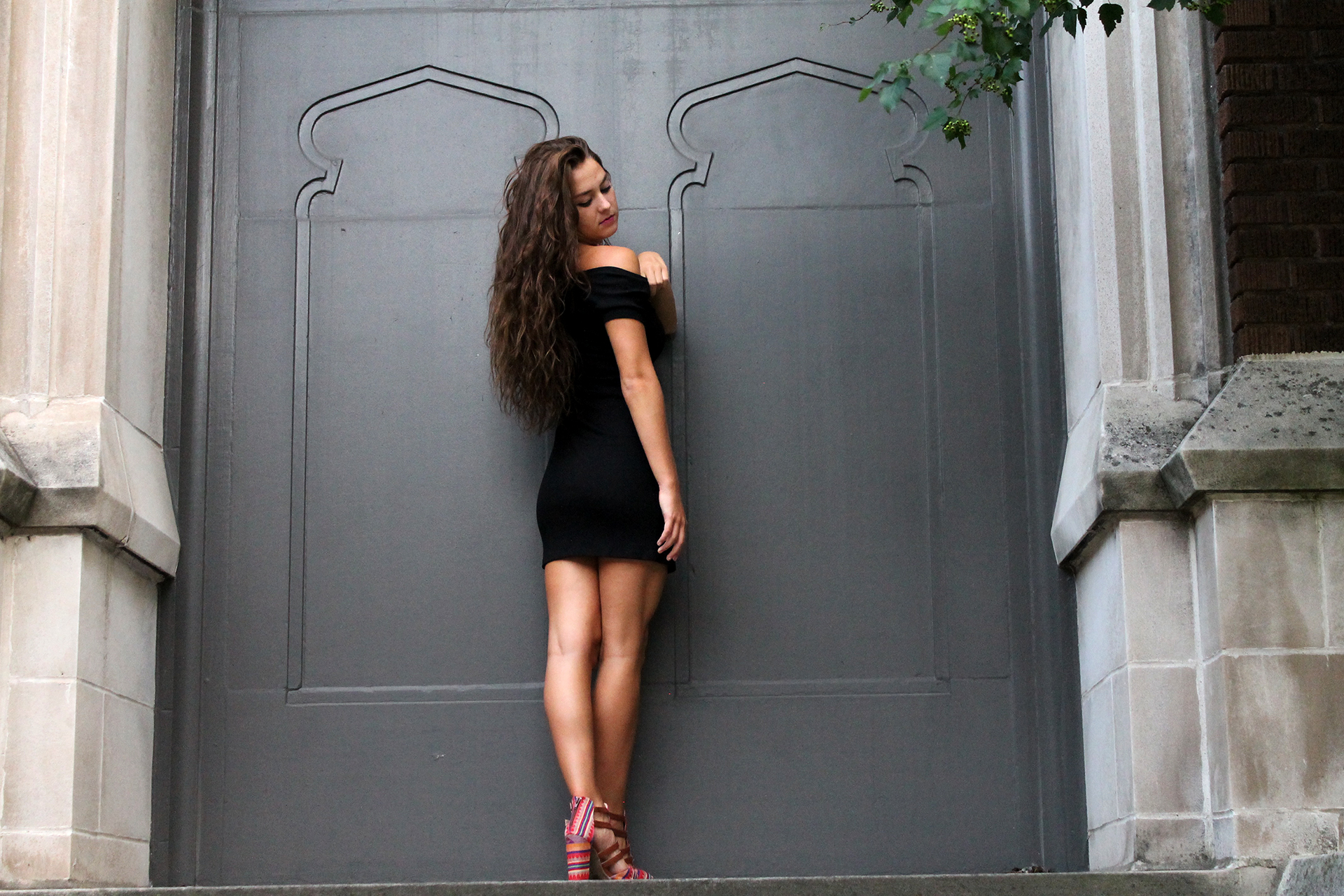 Sure, anybody can wear a LBD, but the fun part is making it YOU. Whether it is making the LBD veer a bit more on the edgy side, or making it sophisticated, or even Bohemian. Personally, since I'm obsessed with bright crazy colors and aim for the exotic, I went with these captivating tribal heels instead of ordinary nude heels to stay true to my style. I hope that today's outfit inspires you to try on a different version of your style while still making sure it's very you! Because of course, being you is the best thing you can do. And honestly, "beauty begins the moment you decide to be yourself." -Coco Channel
Remember, to stay true to yourself and to always be fashionating.

SHOP THE POST: Be sure to click on the links and pictures below to get a "copy-cat" outfit just like mine!
Off the shoulder dress: $13. Amazing price to look stunning in this black dress!
Satchel handbag: ONLY $14! This handbag is not only fashionable, but it is easily within anyone's budget!
Print Lucite heels: $22. You can easily get shoes similar to mine at an affordable price!
Chinese Laundry Levita Black Geo Print Heels: $80. For price being, these are the perfect with its black patterns to match with the LBD!