Hello my Fashionistas!
I hope you all are having a great week and enjoying the first few days of Fall! I know I did with my very first cup of Pumpkin Spice Latte! Mmm!
With the weather constantly changing between hot and cold here in Rochester, I felt like I needed to show how I would wear one outfit but include the possibilities for two different outfits when broken down. I want to show you girls how I quickly shift my outfit from a "day at school" outfit to a "night out" outfit with my friends.
Daytime Outfit: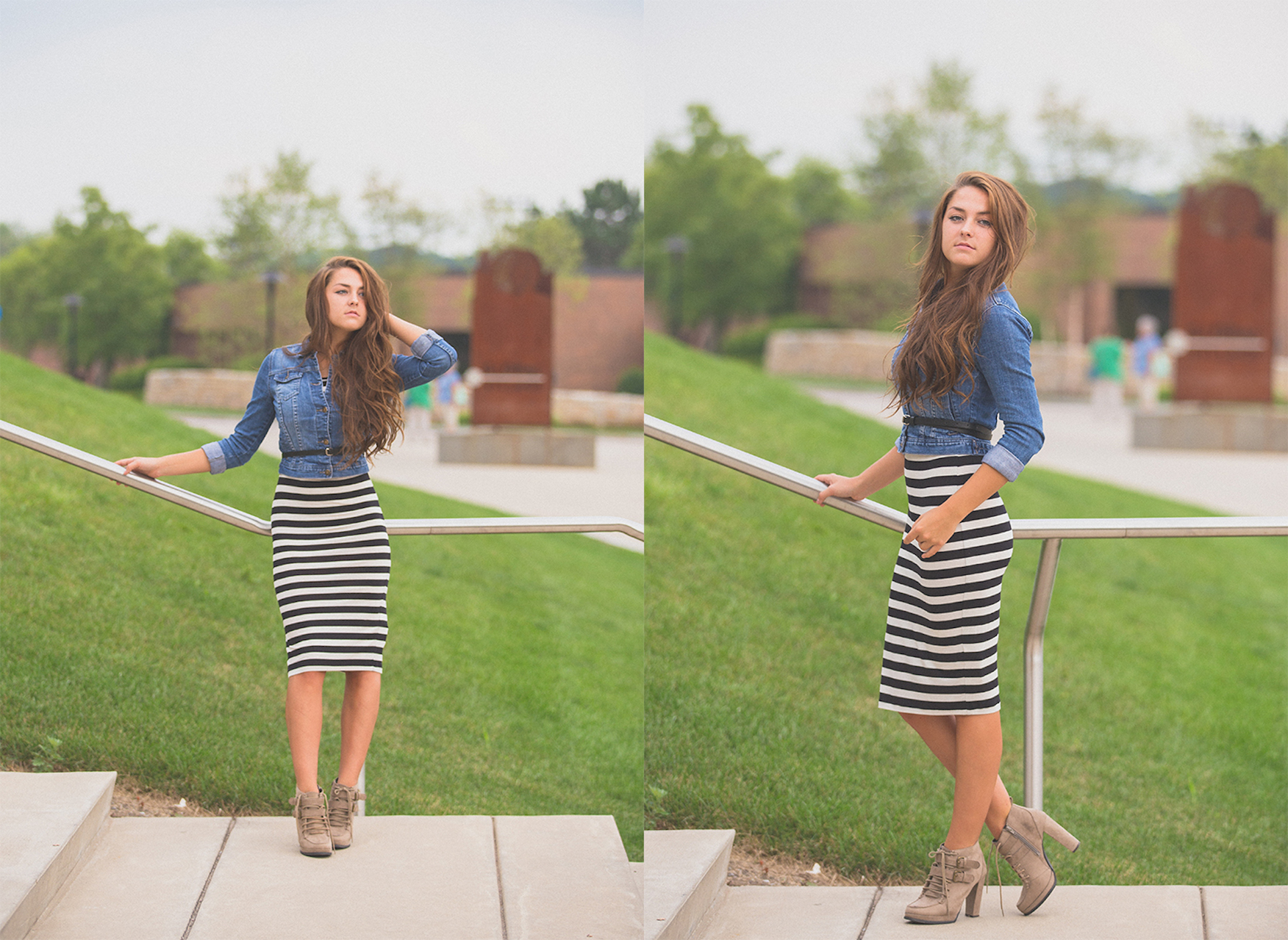 I added a black skinny belt over the jean jacket to further define my figure.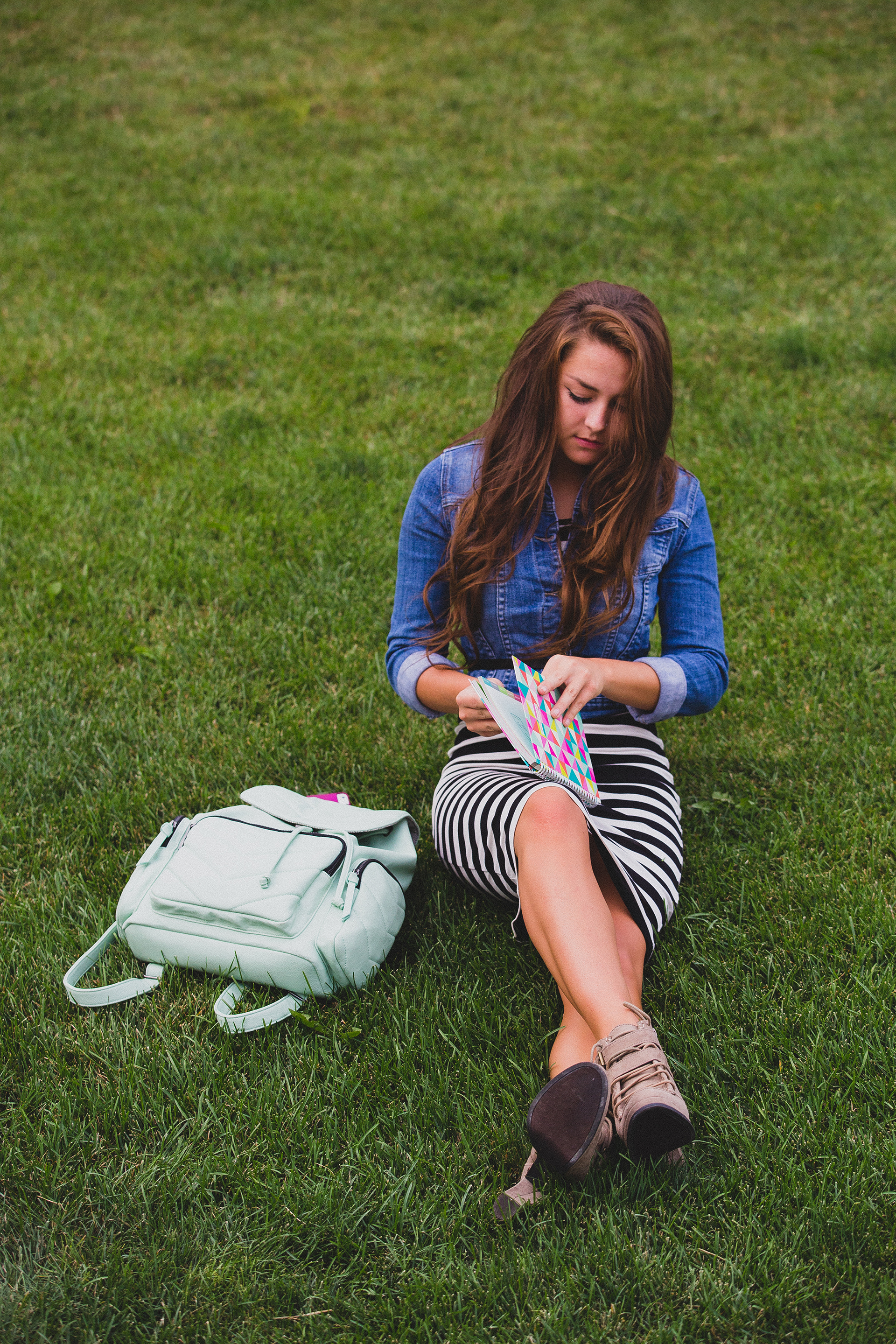 Girls, we gotta keep our backpacks trendy as well! Here's my Steve Madden mint green backpack. It's absolutely perfect! On a side note, this adorable colorful planner motivates me to keep track of what is due throughout the week.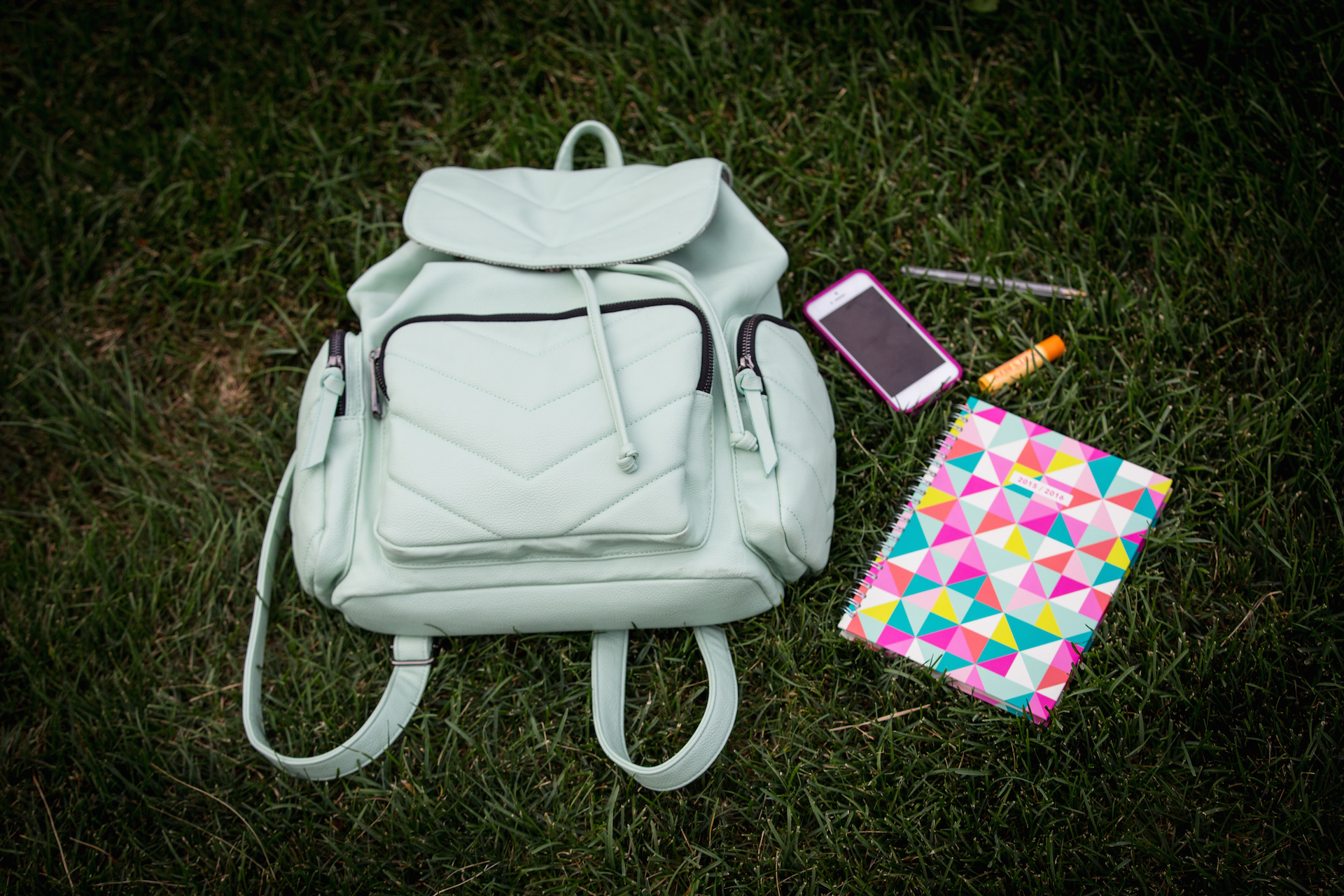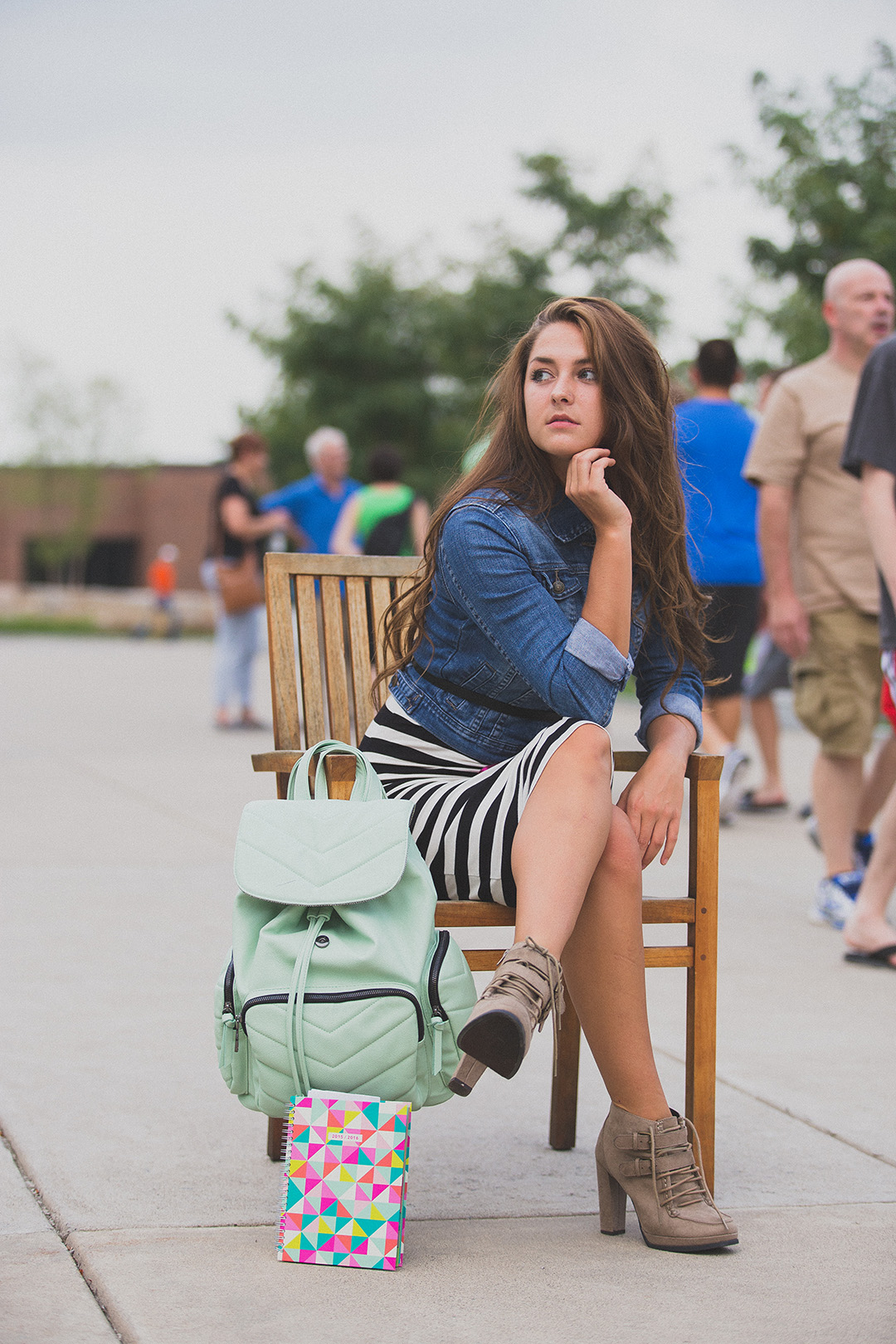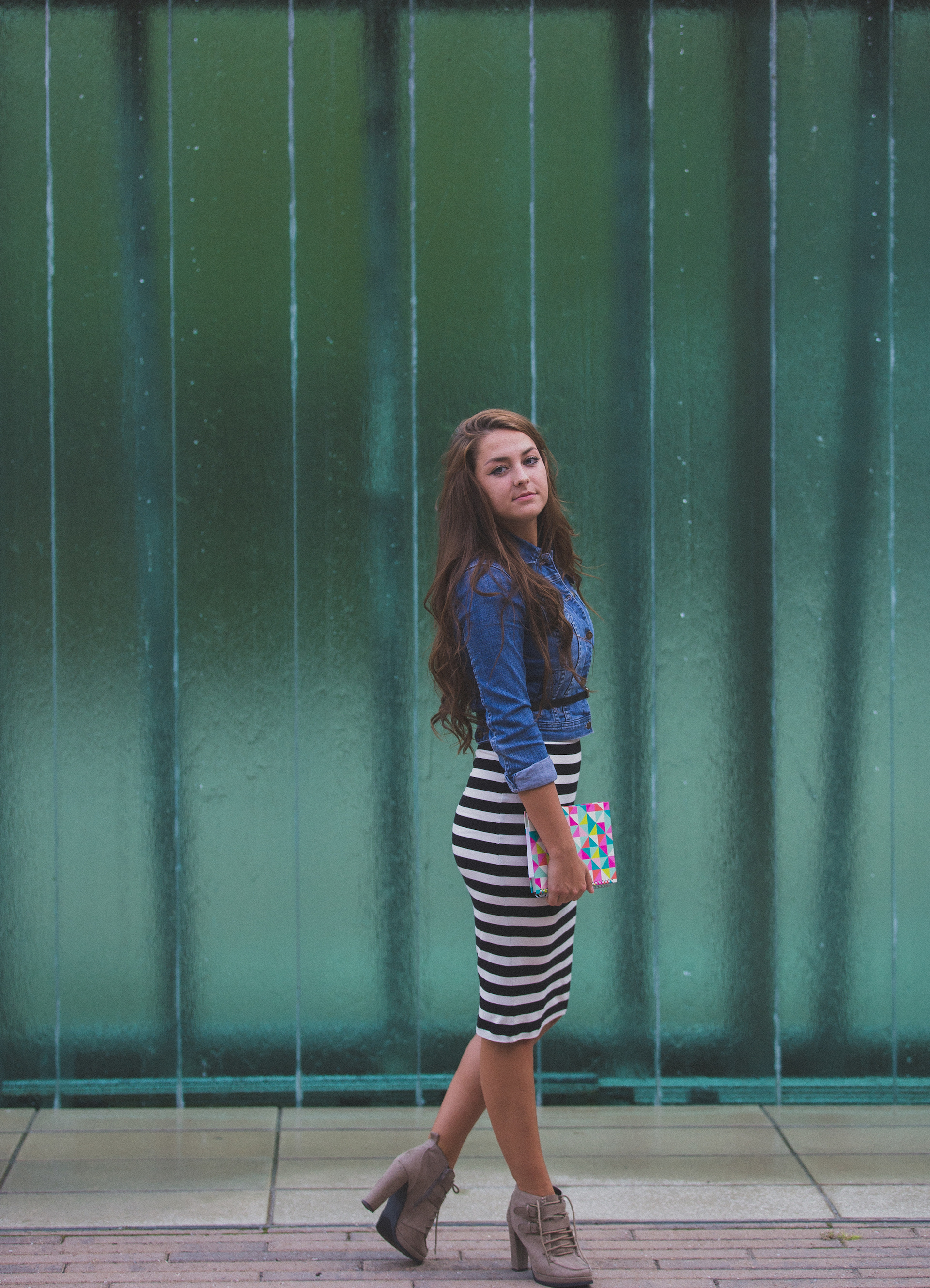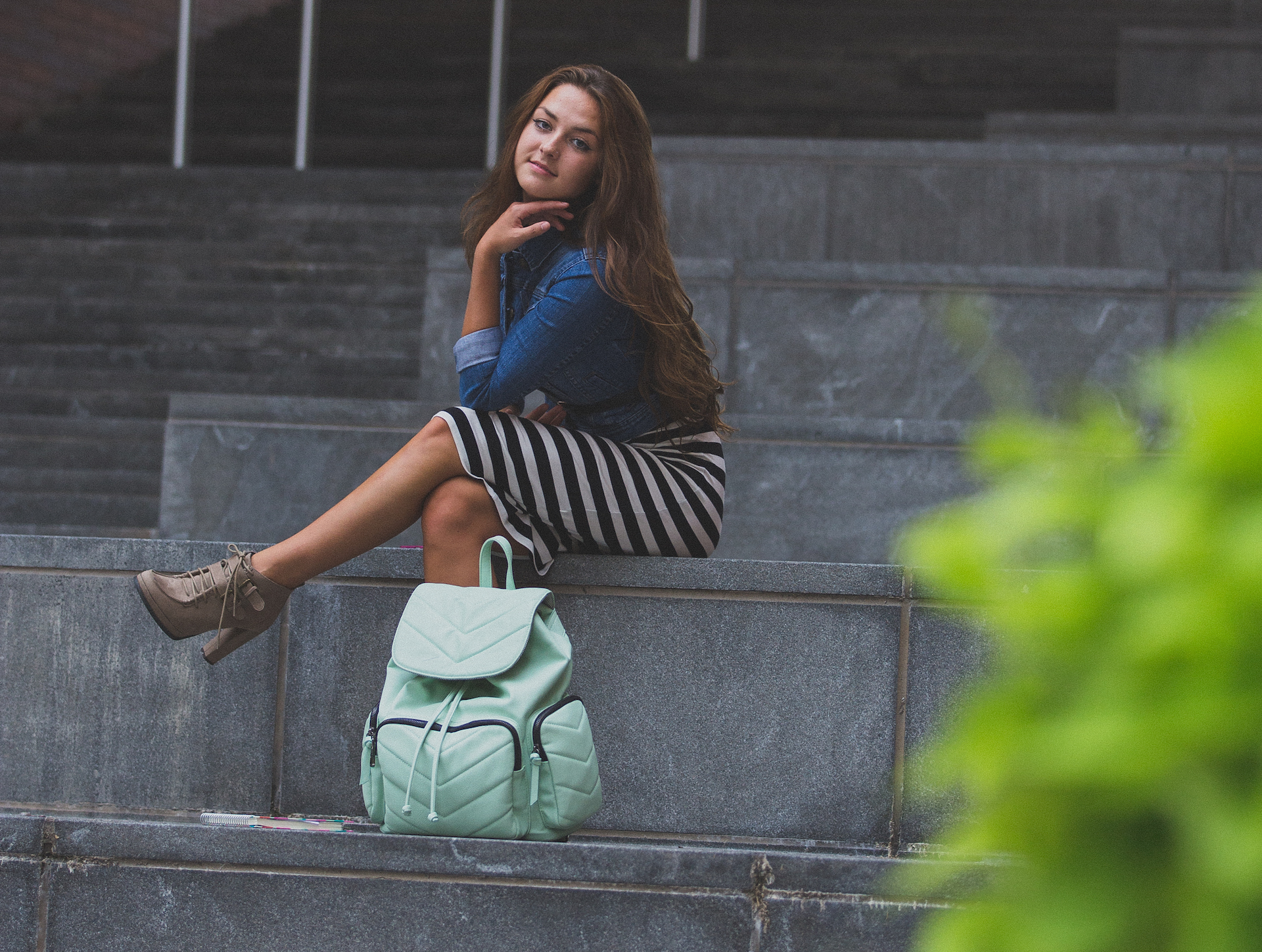 There we have it! The "day" outfit. NOW, it's time to head out with my girls for the night. But wait- My classes end late and I get out of work at 9 P.M. and I'm supposed to meet up with them in less than an hour. What to do? Don't worry. Let me show you how I transit from day to night!
Night Outfit: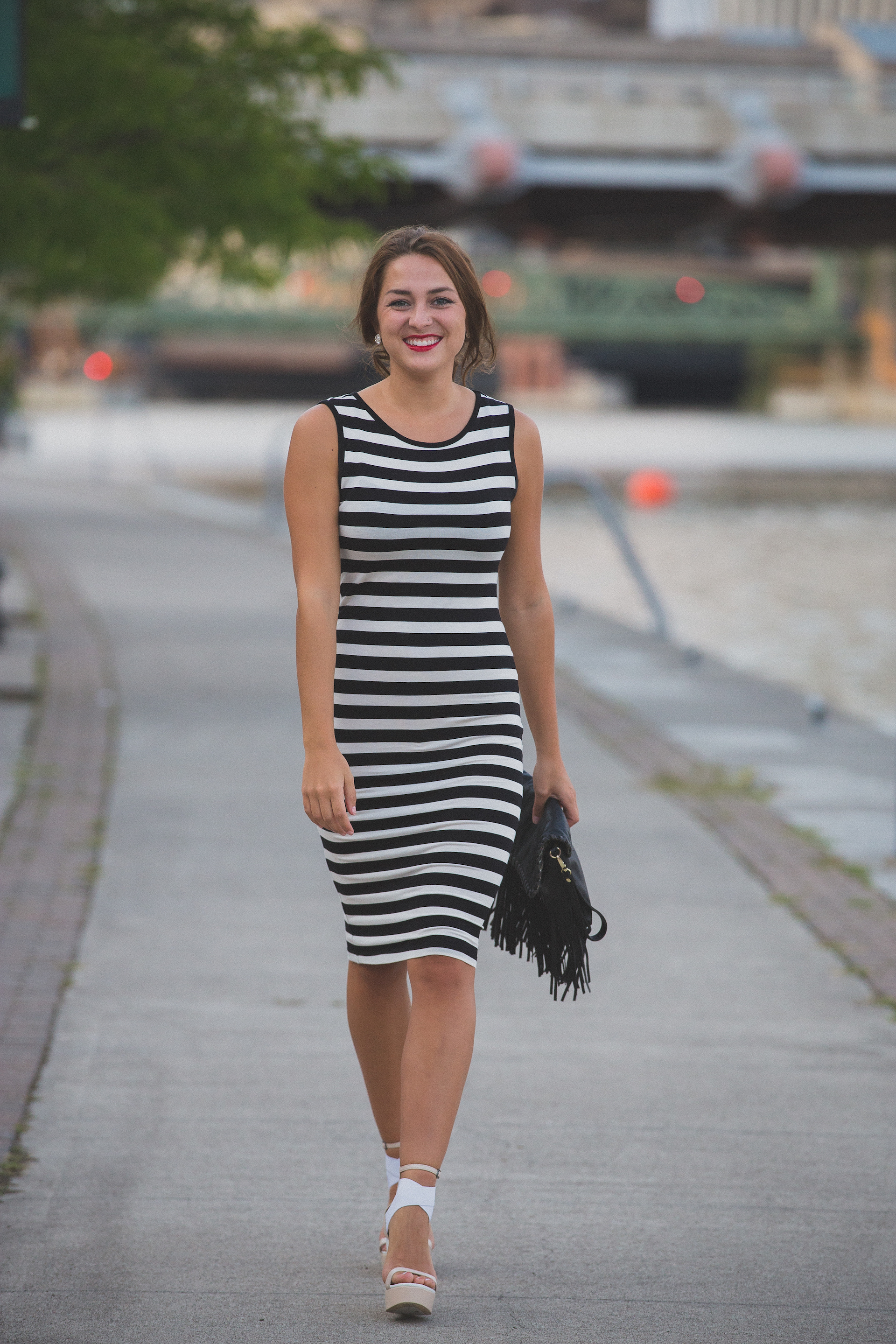 This dress hugs my body in all the right places! (psst… this dress is only $12.90!) Everyone should have a dress like this in their closet! It's extremely flattering and versatile enough to wear to any occasion.
With this outfit I decided to add my favorite black Faux leathered fringe Steve Madden handbag to add a more edgy side to this outfit.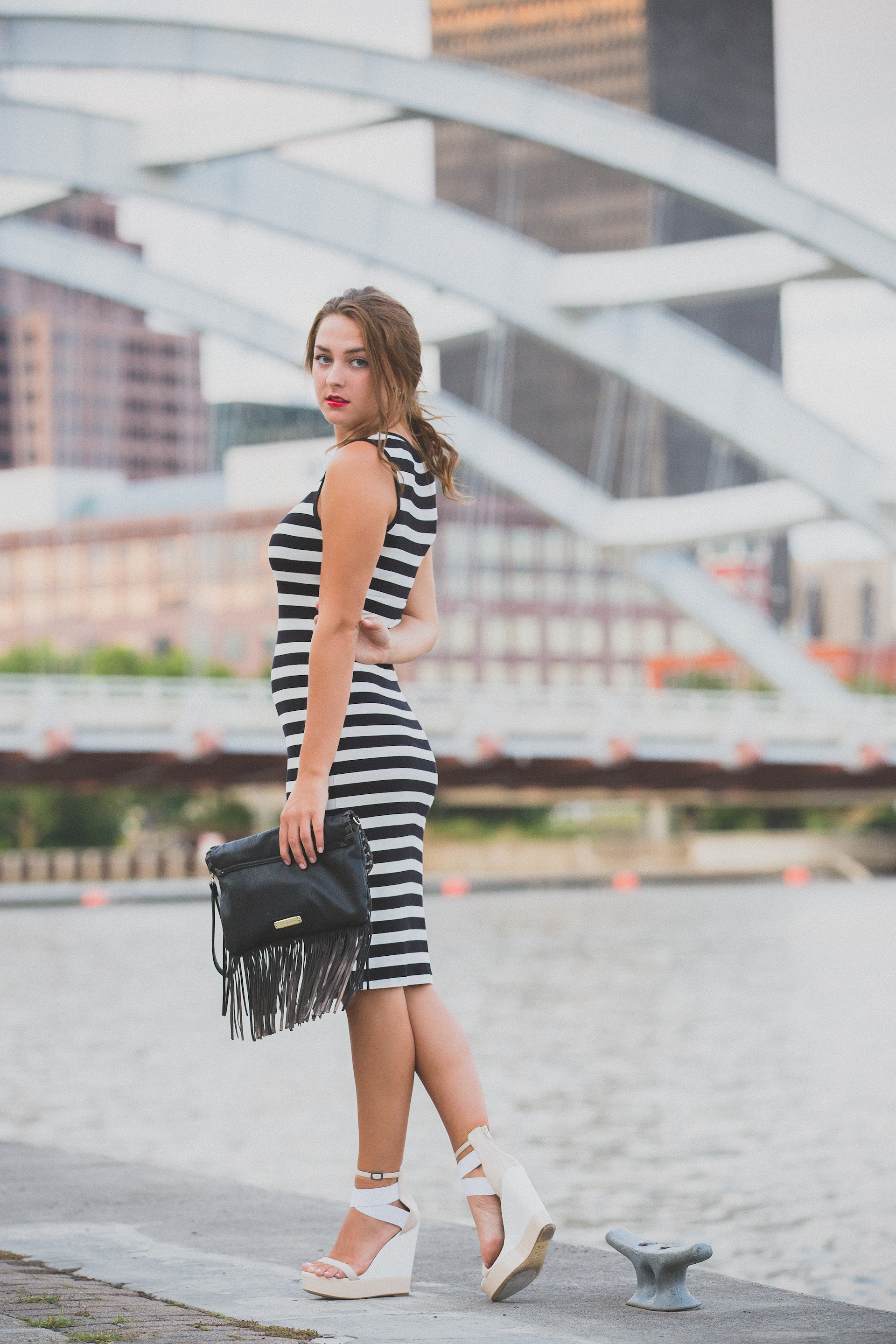 These white/tan wedges are to die for! They're SUPER comfy! I absolutely adore the buckle. I feel like the buckle that wraps around your lower calf helps you balance better and makes walking feel like you're walking in flats!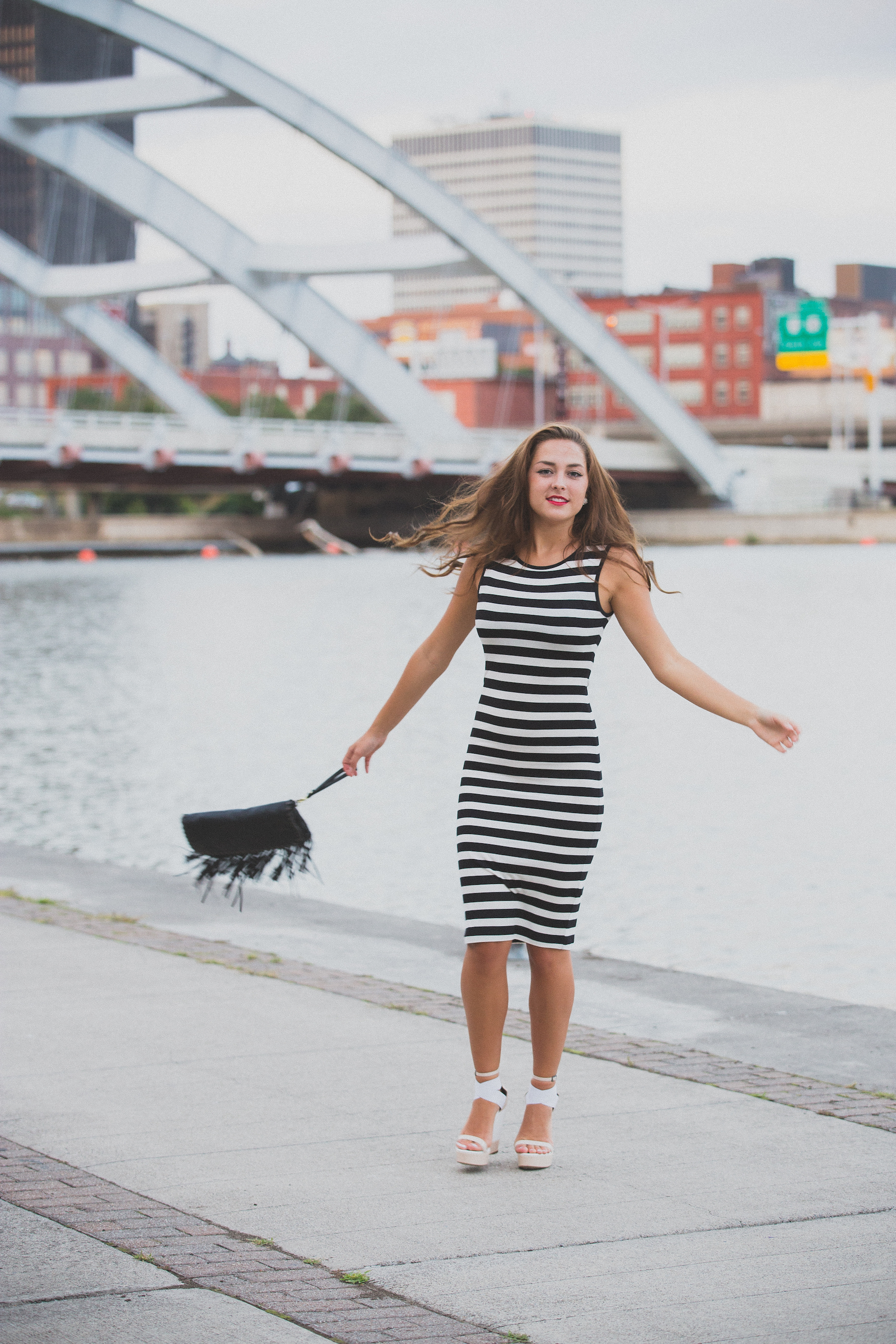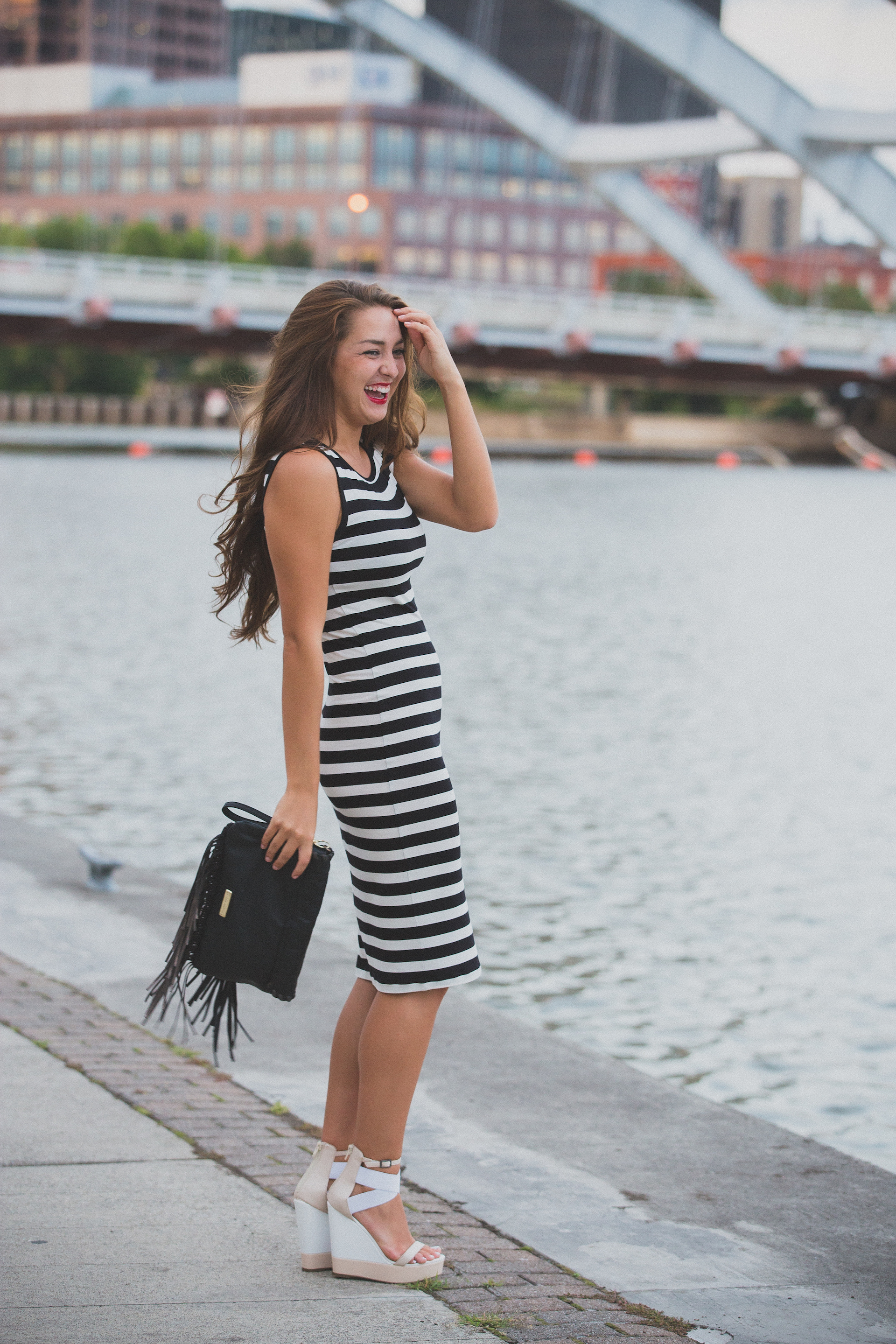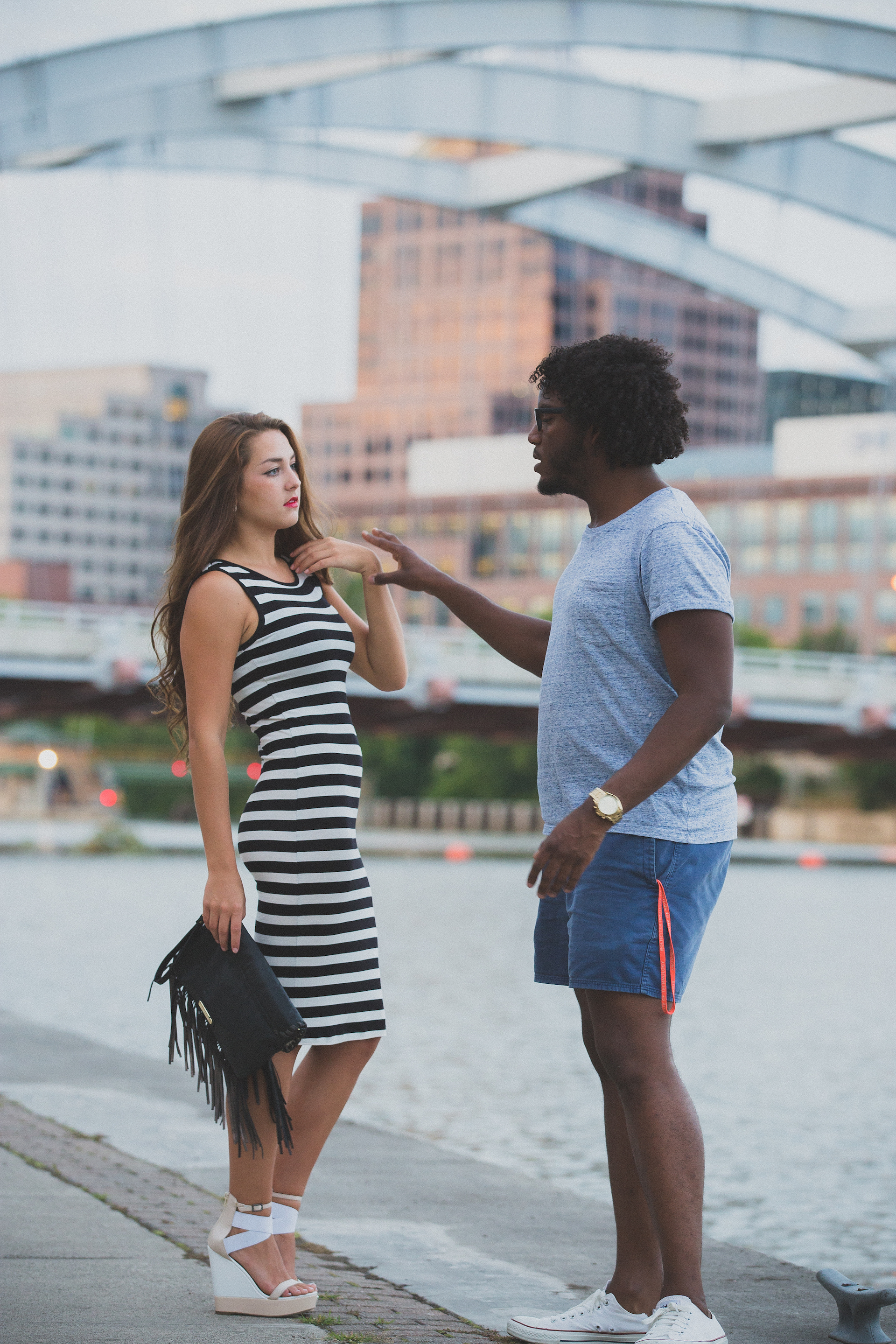 I'm so glad to have a friend who is into fashion just as much as I am. Huge shout out to Matthew Bryant for fixing up my hair during this shoot! Love you, dear! <3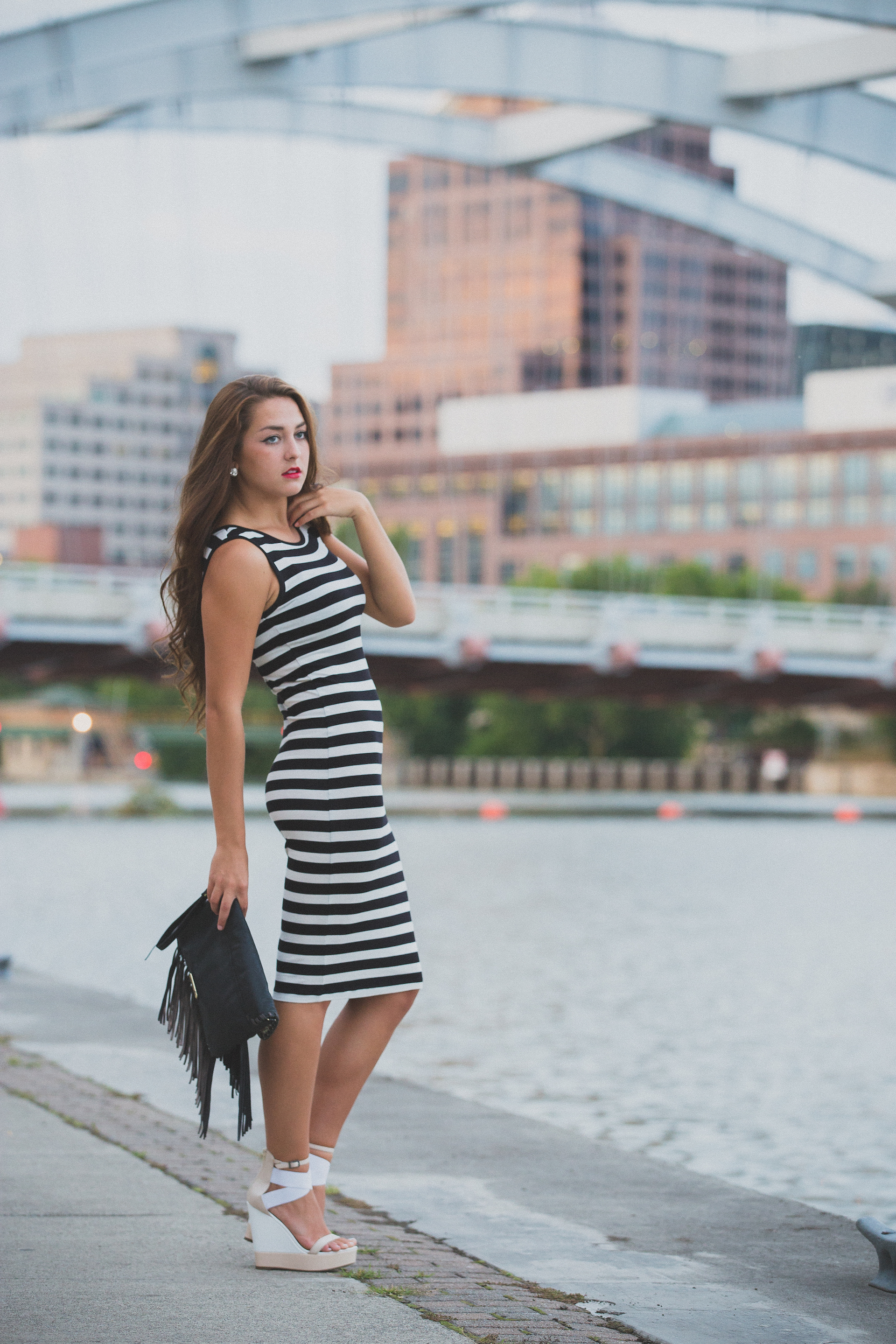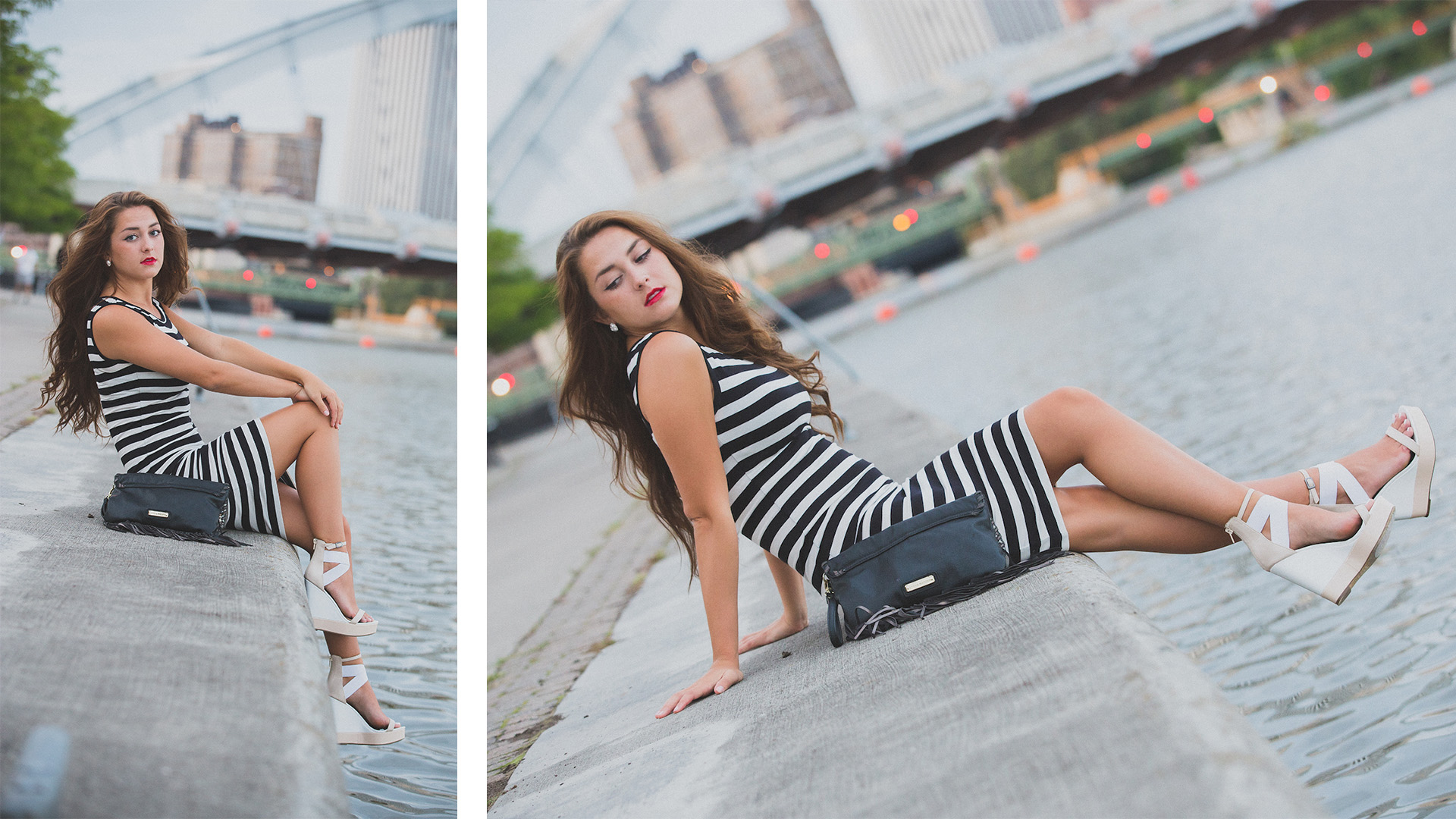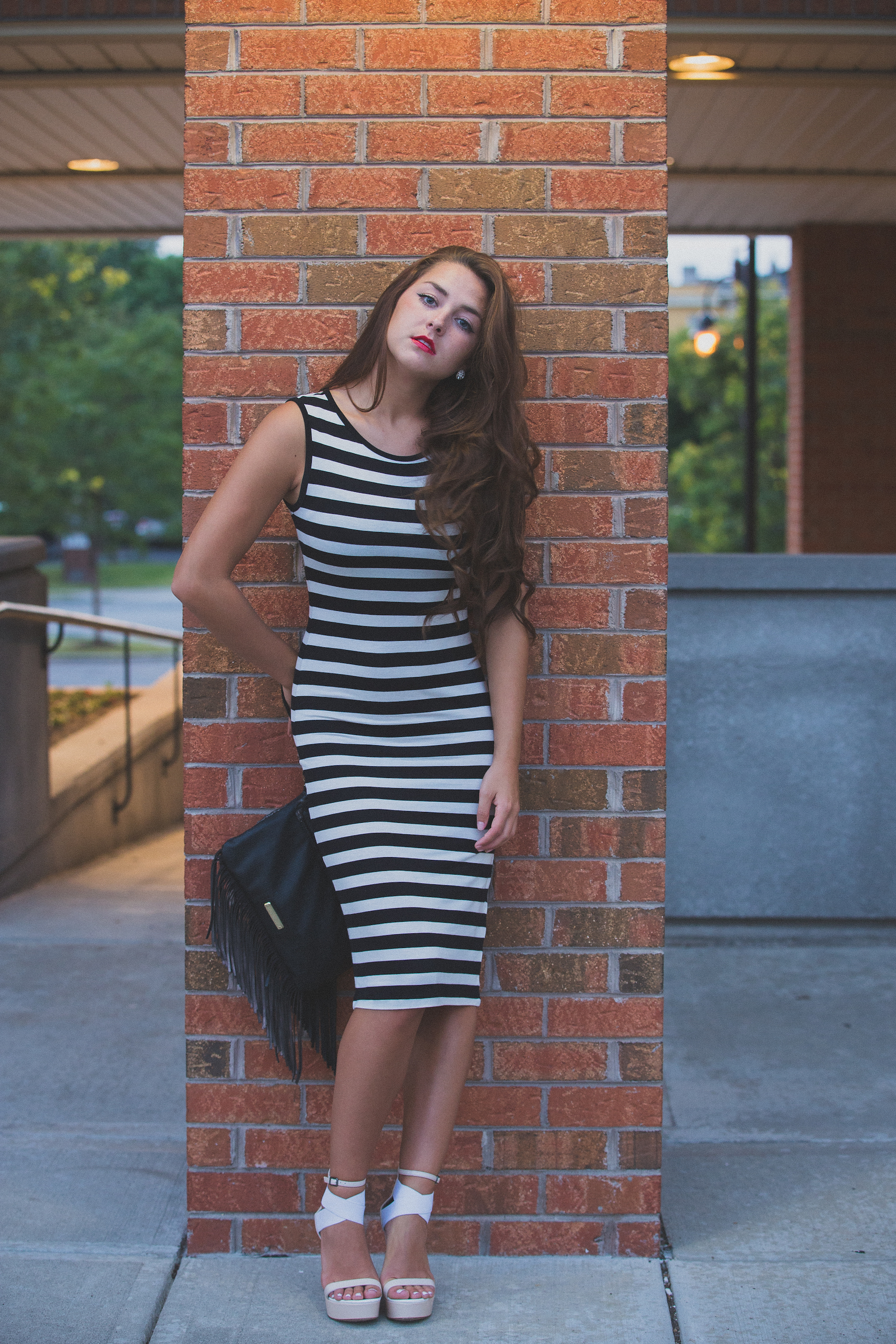 All you need is a change of shoes, a purse, and add a pop of red lips to transform your day outfit into one for the night! Perhaps, throw down your hair and shake it and get going! You're all set for the night!
I wish my college friends the best of luck on upcoming exams! It is easy to throw on some comfy clothes like sweatpants just to get that extra 5 minutes of sleep, but if you put a little bit more effort in the mornings, you will feel more positive during the day and carry a pep in your step! You can do it! I believe in y'all! 😉
Thanks for reading!
xoxo,

SHOP THE POST: Be sure to click on the links and pictures below to get a "copy-cat" outfit just like mine!
Black Skinny Faux Leather Belt: $5.99. The perfect daytime accessory.
Faded Denim Jacket: $29.90. A jean jacket that is always in handy for every season!
Stripe Midi Dress $12.90. The perfect striped dress that hugs your body in all the right places!
Steven Madden Faux leather Fringe Crossbody Bag: $49.50. Fringe is SO in. Don't miss out on this offer!
Ankle Strap Platform Wedges: $30.00. The most comfiest wedges you will ever own!
NYX Matte Lipstick: $22.90. Red. Lipstick. Is. A. Girl's. Best. Friend. Enough said.
Beige Heel Booties: $89.99. The most perfect fall ankle boots!
Steve Madden Mint Green Backpack: Only 39.99! This backpack is perfect for school. It has SO many pockets!